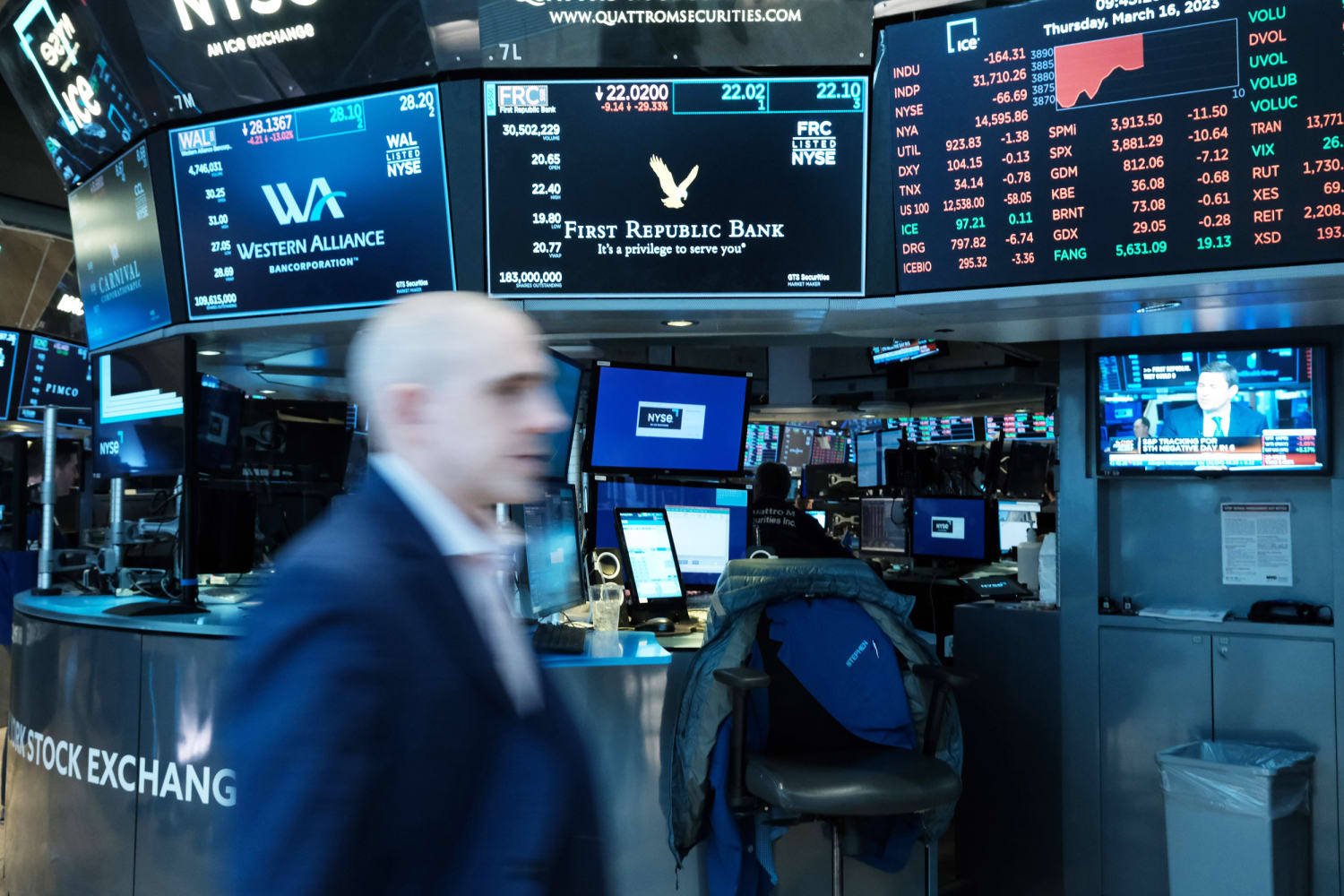 A group of financial institutions has agreed to deposit $30 billion in First Republic Bank, a symbol of confidence in the banking system, the banks announced Thursday afternoon.
Banks said in a news release that Bank of America, Wells Fargo, Citigroup and JPMorgan Chase would each contribute about $5 billion, while Goldman Sachs and Morgan Stanley would deposit about $2.5 billion. Truist, PNC, US Bancorp, State Street and Bank of New York Mellon will each deposit about $1 billion.
"This action by America's largest banks reflects their confidence in First Republic and banks of all sizes, and it demonstrates their overall commitment to helping banks better serve their customers and communities," the group said in a statement. does."
Sources told CNBC's David Faber that the deposit would be bound to remain at First Republic for at least 120 days. Shares of the regional bank initially declined on Thursday but edged higher after reports from Faber and others about the development of the deposit plan.
The news comes after First Republic's stock plummeted in recent days due to the collapse of Silicon Valley Bank last Friday and Signature Bank over the weekend. Both of those banks had large numbers of uninsured deposits, as did First Republic, which raised concerns that customers would withdraw their money. Fresh deposits of major banks are not uninsured.
First Republic's stock, which closed at $115 a share on March 8, was trading below $20 at one point on Thursday. The stock rallied repeatedly during the session and at one point reached $40 per share, up more than 20% on the day.