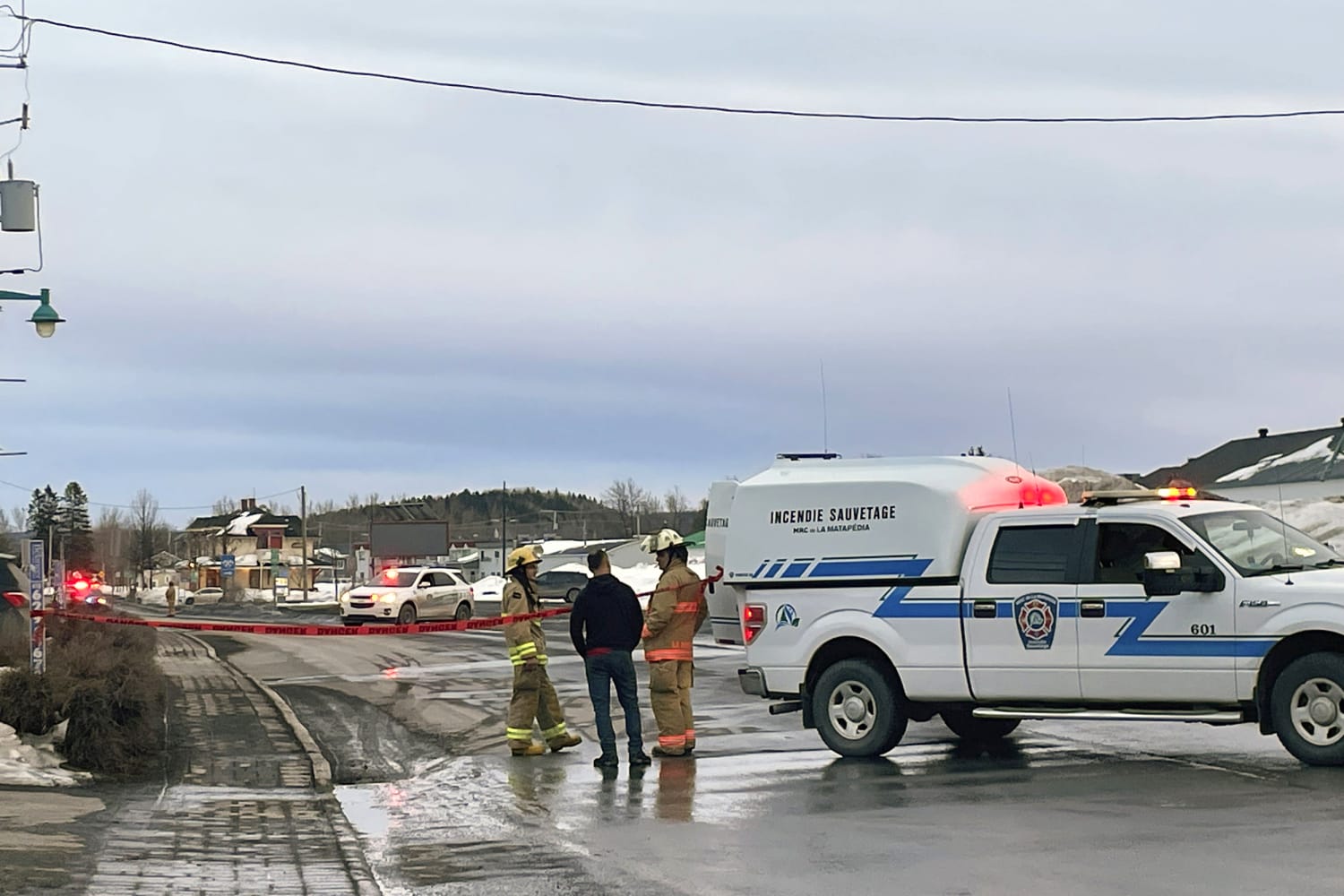 TORONTO: A pickup truck plowed through pedestrians in the eastern Quebec city of Amqui on Monday, killing two people. A senior Canadian official swiftly ruled out a terrorism attack or a national security incident.
A provincial police spokesman said nine other people were injured, two of whom were said to have serious injuries.
Sgt. Helen St-Pierre said the driver, a 38-year-old local resident, turned himself in to police and was arrested on suspicion of the fatal hit-and-run.
A senior government official familiar with the matter said the incident was not related to terrorism or national security. The official spoke on condition of anonymity because he was not authorized to speak publicly on the matter.
Officials did not specify a motive.
St-Pierre said the two people killed were both men, one in his 60s and the other in his 70s. He said two of the injured had serious injuries and the other seven were being evaluated.
St-Pierre said investigators and accident reconstruction experts are working to establish the circumstances of the crash.
"Everything indicates that this was an isolated incident, and there are no other threats in the area, and only one suspect," she said.
The incident occurred shortly after 3 p.m. along Saint-Benoit Boulevard in Amqui, a town about 350 to 220 miles northeast of Quebec City.
The regional health board confirmed that a "code orange" was declared at Amki Hospital, which normally indicates a situation with a high number of casualties.
Alain Gilbert, a truck driver, said he was driving in Amqui when he saw several ambulances carrying about four or possibly five people, spread out about 500 yards apart.
He saw a police officer performing CPR on a man lying on the ground. He added that there do not appear to be any children in the group.
Last month in Laval, Quebec, police said a man driving a city bus intentionally crashed into a day care center, killing two children.
In 2021, a man used a pickup to kill four members of an immigrant family in London, Ontario, in what Canadian Prime Minister Justin Trudeau said was a hate crime directed at Muslims.