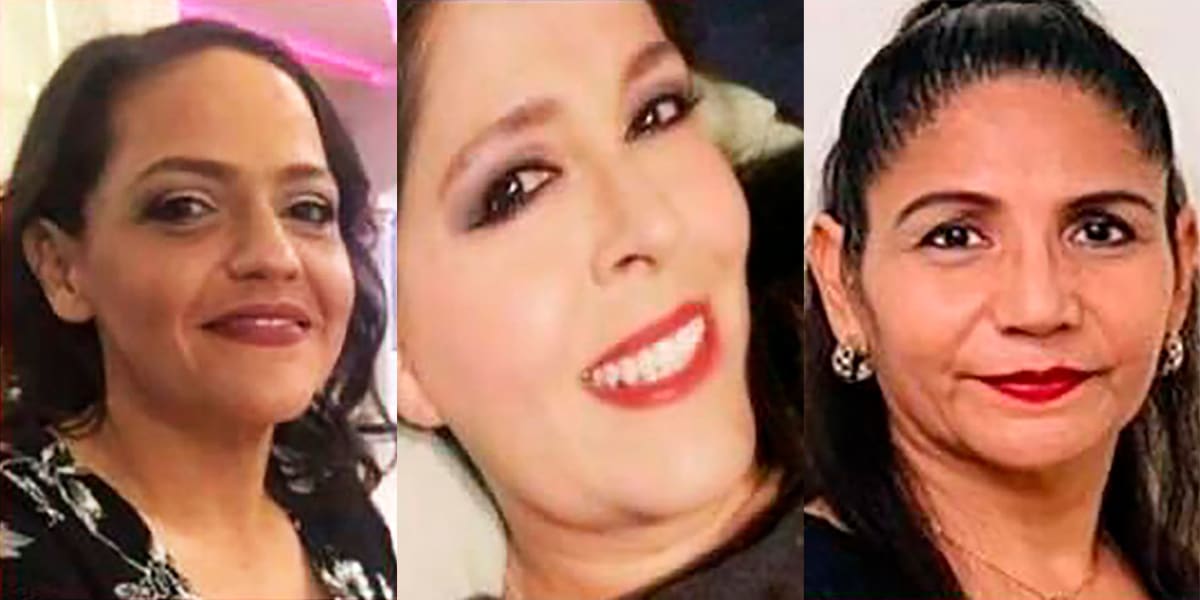 PEÑITAS, Texas – Two sisters and a friend from Texas are missing in Mexico after they crossed the border last month to sell clothes at a flea market, US officials said Friday.
The fate of the three women, who have not been heard from for nearly two weeks, remains a mystery and has received relatively little publicity.
The FBI said Friday that it has information that two sisters and their friend have gone missing from Peñitas, a small Texas border town near McAllen. Penitas police chief Roel Bermea said their families have been in contact with Mexican authorities, who are investigating their disappearance.
Beyond that, US and Mexican officials haven't said much about the search for 47-year-old Maritza Trinidad Pérez Rios; Marina Perez Rios, 48; and his friend, Dora Alicia Cervantes Saenz, 53.
According to Burmia, US Customs and Border Protection says the three women entered Mexico on February 24. Peñitas is only a few hundred feet from the Rio Grande.
A woman's husband spoke to her on the phone while traveling in Mexico, but became concerned when he couldn't reach her later, the police chief said.
"Since he could not make contact that weekend, he came that Monday and informed us," Barmia said. The three women have not been found since then.
Barmia said the women were traveling in a mid-1990s Chevy Silverado to a flea market in the city of Montemorelos in the state of Nuevo Leon. It's about a three-hour drive from the border. Officials from the state prosecutor's office said they are investigating the woman's disappearance since Monday.
Last week, four Americans were shot and kidnapped while on a road trip to Matamoros in the Mexican state of Tamaulipas. Two members of the group died and two others were returned to the US.
The friends had traveled to Mexico because a woman in the group was seeking a cosmetic procedure, a law enforcement official with knowledge of the matter told NBC News. The official said cartel gunmen targeted the group in a case of mistaken identity.
The Gulf Cartel apologized on Thursday and five people were arrested on Friday.
The government's response and search for the four Americans contrasts with efforts to locate the 112,000 missing Mexicans nationwide, many of whom are being sought only by their desperate relatives.