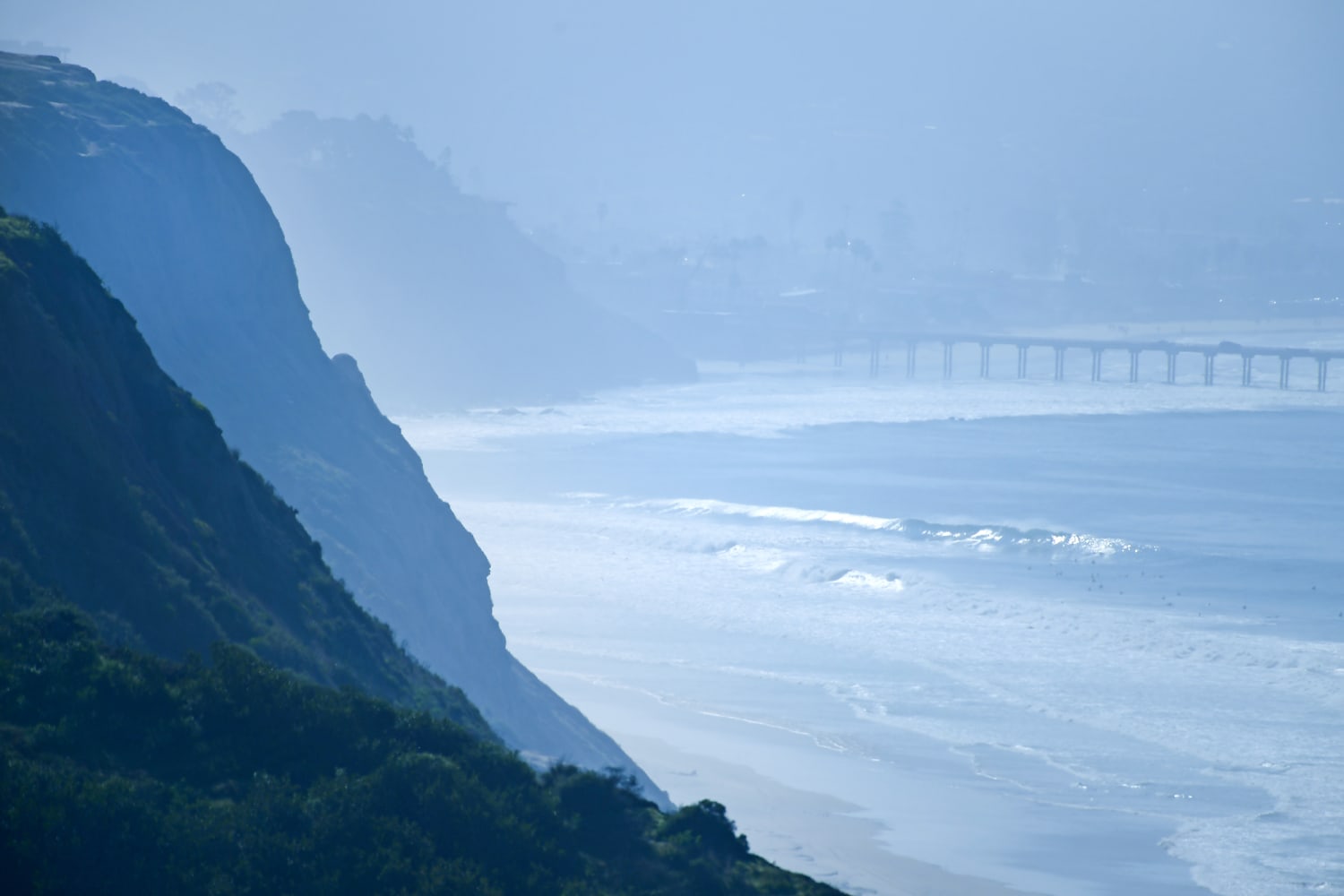 San Diego Fire and Rescue officials said Sunday that eight people were dead after two boats crashed off the coast of San Diego late Saturday.
Authorities said they suspected the ships were involved in smuggling.
Officials said the Panga boats capsized around 11:30 pm. Authorities said a passenger from another boat that pulled up to the shore of Black Beach with 15 people called 911 to report that the other boat's victims were in the water.
Officers from the San Diego Fire and Police Department, Customs and Border Protection, the US Coast Guard and state and local lifeguards were among those who responded to the scene.
Dispatchers used GPS information from the caller's phone to determine the location of the overturned boat, which officials said was about 800 yards north of Black Gold Road in La Jolla.
According to information shared by San Diego Fire and Rescue, the first group of lifeguards waded through the water on foot as high tide blocked access to the beach. A few hundred yards away, officials said, they found lifeless bodies on a pile of dry sand, two overturned dinghy boats and several lifejackets and fuel barrels.
Officials said lifeguards raised seven of the bodies they initially found in the water from drying sand, and officers from Customs and Border Protection's Air and Marine Operations found an eighth body.
Officials said the search continued on Sunday morning.
Further information about the ages of the victims and where the boats came from was not immediately available.
Officials are expected to provide more details to reporters on Sunday at 10 a.m. PT/1 p.m. ET.
This is a developing story. Please check back for updates.