RODANTHE, NC — A house fell into the ocean Monday on a chain of islands off the coast of North Carolina, according to U.S. National Park Service officials.
Officials warned visitors to the Cape Hatteras National Seashore on the state's Outer Banks to watch out for debris from a collapsed one-story house along the beach and in the ocean.
Most of the debris is at the location of the collapsed home along East Point Drive, and officials said they are in communication with the homeowner to coordinate the removal of the home and all associated debris to the beach.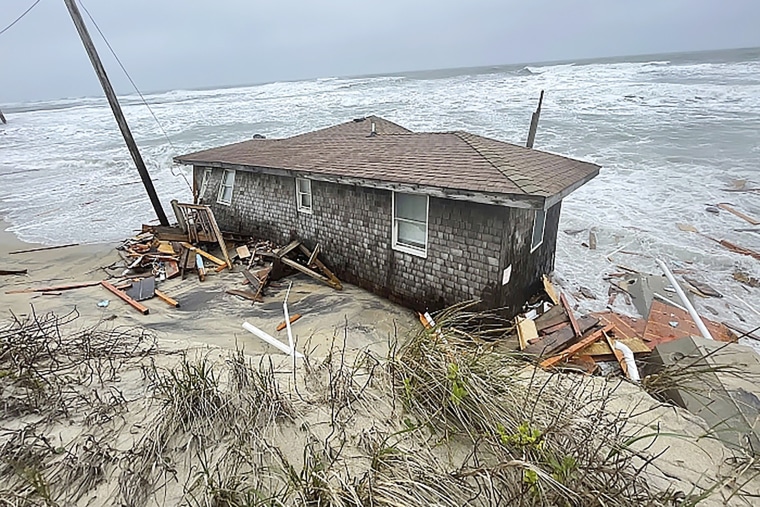 The site of Monday's collapse is about a mile north of Ocean Drive, where other homes collapsed last year, including two that collapsed on the same day in May.
North Carolina's coast is made up almost entirely of narrow, low-lying barrier islands. The islands are particularly vulnerable to storm surges and being washed away on both sides.