The International Criminal Court's decision to issue an arrest warrant for Russian President Vladimir Putin was "justified", President Joe Biden said on Friday.
"He clearly committed war crimes," Biden told reporters at the White House. He said he thought the warrant was "appropriate", although he noted that the US, like Russia, does not recognize the court's jurisdiction.
His comments came after an ICC warrant accused Putin of committing "war crimes" for overseeing the illegal abduction and deportation of children from Ukraine to Russia.
It said there were reasonable grounds to believe that Putin took personal responsibility for the crimes, and that he failed to exercise proper control over subordinates who committed the acts.
A warrant was also issued for Maria Alekseyevna Lvova-Belova, Putin's presidential commissioner for the rights of children, who was accused by the ICC of committing similar crimes.
The move sparked outrage in Russia, where Putin's press secretary, Dmitry Peskov, dismissed the findings. "We do not recognize this court, we do not recognize the jurisdiction of this court. This is how we treat it," he said in a Telegram post.
Moscow has consistently denied the war crimes allegations, describing them as a "fantasy" aimed at discrediting Russia. Russia's embassy in the United States said last month that the country had forced children to flee the fighting.
Although Moscow formally withdrew its signature from the ICC's founding statute in 2016, the ICC's move would oblige the court's 123 member states to arrest Putin and transfer him to the court's headquarters in The Hague, Netherlands, if He transcends their limits.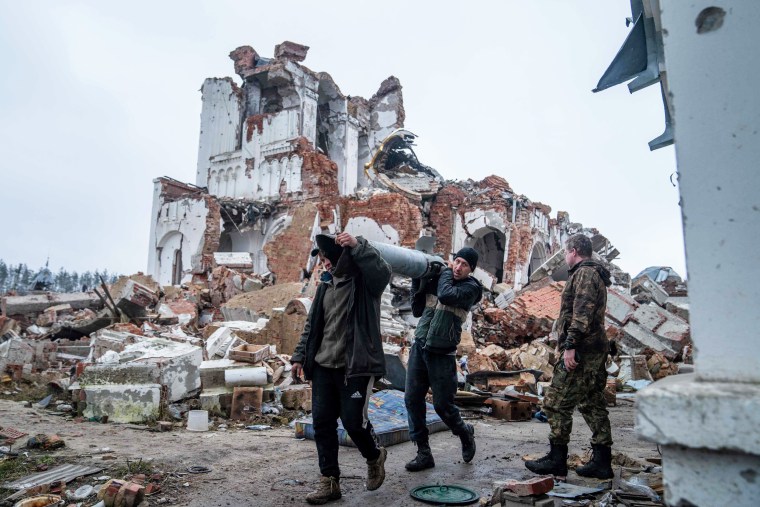 However, most governments also follow an international legal principle that heads of state enjoy legal immunity from other courts.
Inside Russia, Britain's defense ministry told an intelligence briefing on Saturday that the Kremlin was increasing military conscription to meet war needs and was likely to change age rules and restrictions for those eligible to serve.
Officials in Russia's parliament, the Duma, on Monday introduced a bill to change the recruitment age limit for men between the ages of 21 and 30, said the daily note that was posted on Twitter. The age limit is currently 18 to 27 years, it said, adding that the new law will come into force in January.
"Officials are highly likely to change the age group to increase the number of soldiers in order to ensure that students are eventually forced to serve," the briefing said.
Although Russia officially continues to bar military personnel from operating in Ukraine, "at least hundreds more have probably been forced through administrative manipulations or through the signing of contracts," it said.
The briefing said this would free up a large proportion of professional soldiers to fight, even if troops were not deployed in the conflict in Ukraine.