WASHINGTON – Transportation Secretary Pete Buttigieg will visit East Palestine, Ohio, on Thursday, where a recent train derailment sparked the spill of toxic chemicals into the community.
The visit, confirmed by NBC News, comes a day after former President Donald Trump's planned visit to the region.
Republicans have called for Buttigieg to resign after the train derailment, claiming he has been slow to react to the disaster. Buttigieg, however, Tweeted Last week that his department's ability to regulate the rail system is "constrained by law" because of a braking rule withdrawn by the Trump administration.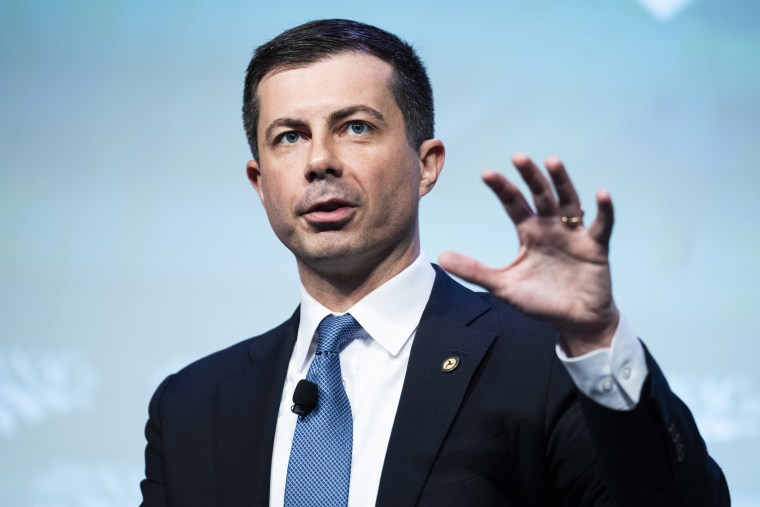 White House press secretary Karine Jean-Pierre defended Buttigieg when asked about criticism from Democrats and Republicans.
"We have complete confidence" in Buttigieg, Jean-Pierre said at a news briefing.