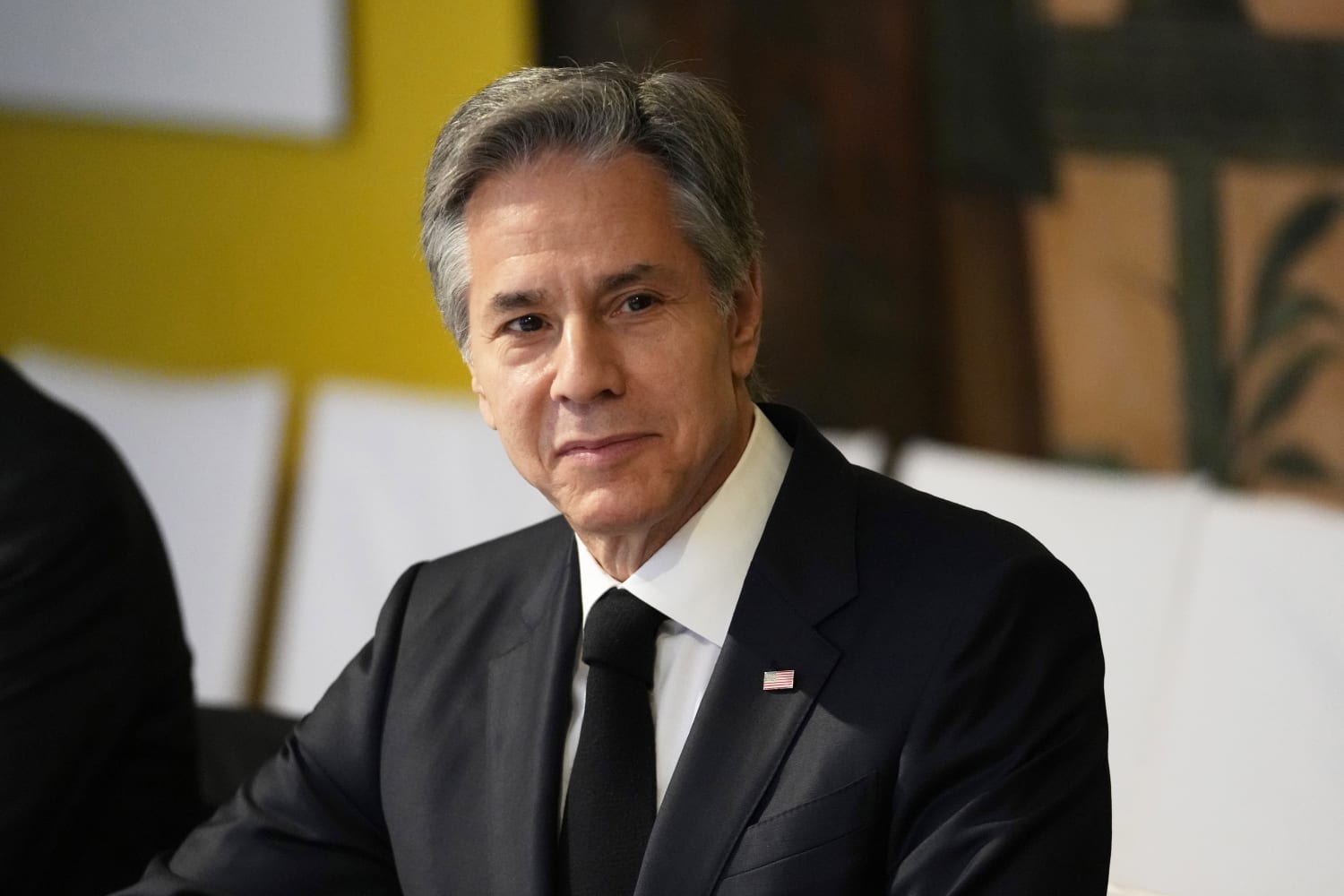 Washington — Blinken said in an interview on NBC News' "Meet the Press" on Saturday that China's senior foreign minister "did not apologize" in his meeting with US Secretary of State Antony Blinken for the spy balloon floating over the US offered.
"There was no apology," Blinken said of his conversation with Wang Yi, director of the People's Republic of China CCP Central Foreign Affairs Office. "But I can also tell you that this was an opportunity to speak very clearly and very directly about the fact that China sent a surveillance balloon over our territory, violated our sovereignty, violated international law."
Blinken said, "And I told him quite simply that this was unacceptable and could never happen again."
Watch Sunday morning's "Meet the Press" for more on this story.
Blinken met Wang on Saturday on the sidelines of the Munich Security Conference in Germany ahead of the interview.
In the interview, he expressed concern that China is supporting the Russians in their war in Ukraine. NBC News reported exclusively on Saturday that US officials believe China may provide non-lethal military assistance to Russia.
"We are deeply concerned that China is considering providing lethal support to Russia in its aggression against Ukraine," Blinken said, "and I made clear that would have serious consequences for our relationship, as well as something that President [Joe] Biden has shared directly with President Xi [Jinping] on several occasions."
Finally, Blinken said he told Wang that there should be open lines of communication between China and the US: "It's something the world expects of us – they expect us to manage this relationship responsibly, And so it was important that we have that opportunity here in Munich this evening."
Blinken said the US is not the only country that has been subject to Chinese spy balloons. "More than forty countries have flown these balloons in recent years, and it has been exposed to the world," Blinken said.
Diplomatic tensions between the US and China escalated after the US claimed to have shot down a spy balloon off the coast of South Carolina. China has insisted that the balloon was not for surveillance.
The balloon, which floated over the US for eight days, included "multiple antennas" capable of gathering signals intelligence, and the balloon maker has proven ties to the Chinese military, according to a senior State Department official.
A senior State Department official said on Saturday that the US has not heard any credible explanation and firmly sticks to its assessment that it was a surveillance balloon.