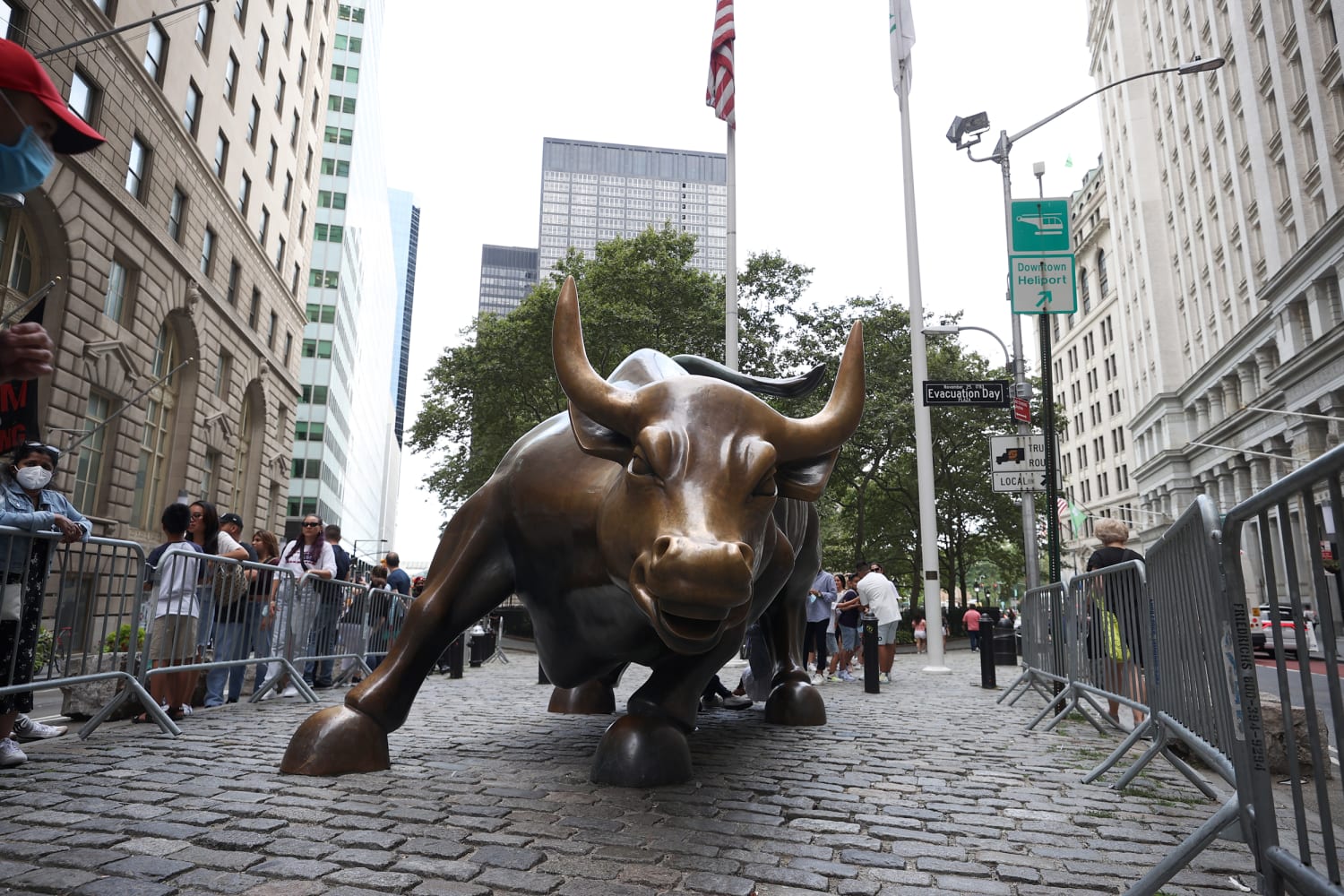 A Colorado man has been indicted on hate crime charges after drawing swastikas and writing racial slurs at public places around New York City, including a Charging Bull statue, prosecutors said Wednesday.
James Ryan, 40, of Limon, Colorado, is accused of painting a swastika at the gates of City Hall and an anti-Black slur on a pole Dec. 13, 2021, Manhattan District Attorney Alvin Bragg said.
The next day, Ryan reportedly spray-painted a large swastika and another anti-black slur outside a CVS pharmacy on Fulton Street in the Financial District. Hours later, he reportedly painted the same symbol on the Charging Bull statue on Wall Street.
He was arrested on December 16, 2021, according to a spokesperson for Bragg's office.
"Hate has no place in New York City and these offensive and harmful actions will not be tolerated," Bragg said in a statement. "As alleged, James Ryan placed hate symbols on the Wall Street Charging Bull, a downtown building and one of Manhattan's most iconic symbols."
Ryan was charged with three counts of criminal mischief as a hate crime and three counts of aggravated harassment. His lawyer could not immediately be reached for comment on Thursday.
Bragg said his office currently has 20 open hate crime cases related to anti-Semitic crimes.
"My office is a safe place to report crimes, regardless of your immigration status," she said in her statement.