The family of a 19-year-old black gay man who was found dead on train tracks in Brooklyn, New York this month, is demanding answers and justice in his death.
The New York City Police Department said the body of DeAndre Mathews was found on February 7 at 4 p.m. on freight train tracks near the 2200 block of Nostrand Avenue.
Officers who arrived at the scene said Matthew was unresponsive, with "severe burn wounds" throughout his body. He was pronounced dead at the scene.
The New York City Office of the Chief Medical Examiner said he died of "gunshot wounds to the head with perforation of the skull and brain". His death was ruled a homicide.
No arrest has been made in the case, which is being investigated.
Danielle Matthews described her son as a "quiet, goofy, friendly guy" who was studying criminal justice at SUNY Broome Community College in Binghamton. He liked to go by the nicknames "Dre" and "Prince".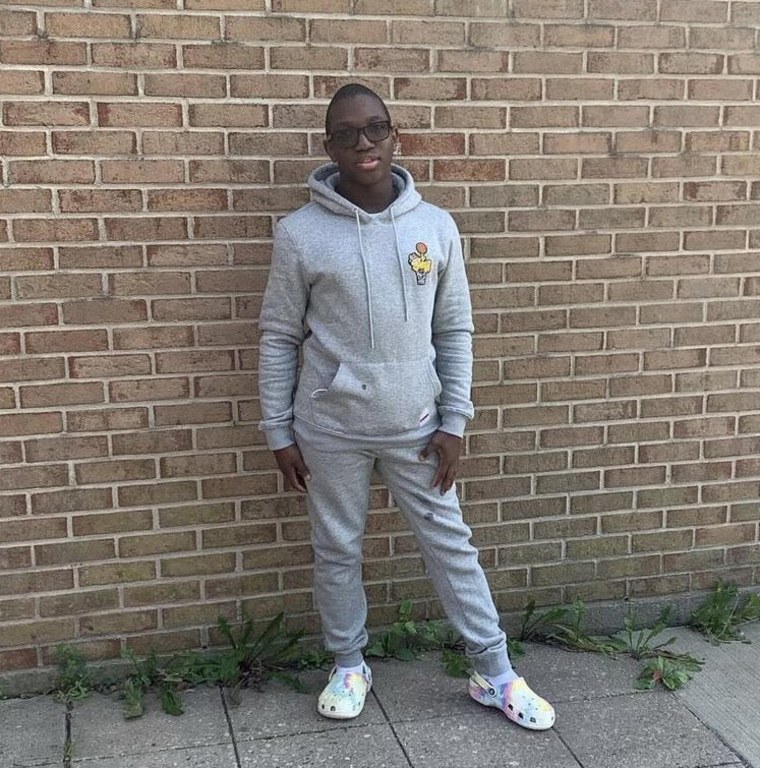 "He was just a beautiful soul. He was a great kid. Never had police contact. First in my family to go to college. He was amazing," she said.
Danielle Mathews said she last heard from her son on February 6, when he asked to use her car. She didn't know where he was going that night, and police said he was last seen leaving his home at 5:45 p.m.
At approximately 2:30 a.m. on February 7, Danielle Mathews said that her mother called her asking where her car was because it was not in front of the house.
"That was the worst phone call of my life. I went to my window, my car wasn't there. I started calling my son. My son didn't answer his phone," she said.
"I located my car at about 3:30 with a tracking system on my car because I have a new car. I located my car, I called the police. They came. My car was on fire and From there I came to know that my son was gone," she added.
The mother said that the back seat of her car had been burned, leaving no sign of Deandre Mathews.
"My son was missing. A few hours later on February 7, that evening, they saw my son's body," Mathews said.
"It was not something we expected, never thought in a million years it was going to happen," she said.
Danielle Mathews said she wished she knew what caused her son's death. There were no red flags, and she never worried about her safety, she said.
They believe that his death was a hate crime possibly motivated by the fact that he was gay.
"I don't know, but I believe it was a hate crime. Who would kill such a beautiful soul?" He said.
Deandre Matthews' sister, Dajane Gillespie, also believes he may be a victim of a hate crime.
"He was gay. And I think it could be a hate crime," she told NBC New York.
"I want to know why [the killer] Do it what was the reason? DeAndre was not a violent person. It was not for retribution. He was not in the streets," Gillespie said.
NYPD officials have not said whether they are investigating Deandre Matthews' death as a hate crime.
Danielle Matthews is confident her son's killer will be caught, saying she's been in contact with police and "they're doing a good job."
"Let's not give up. DeAndre's name will not go in vain. I want justice for my son."