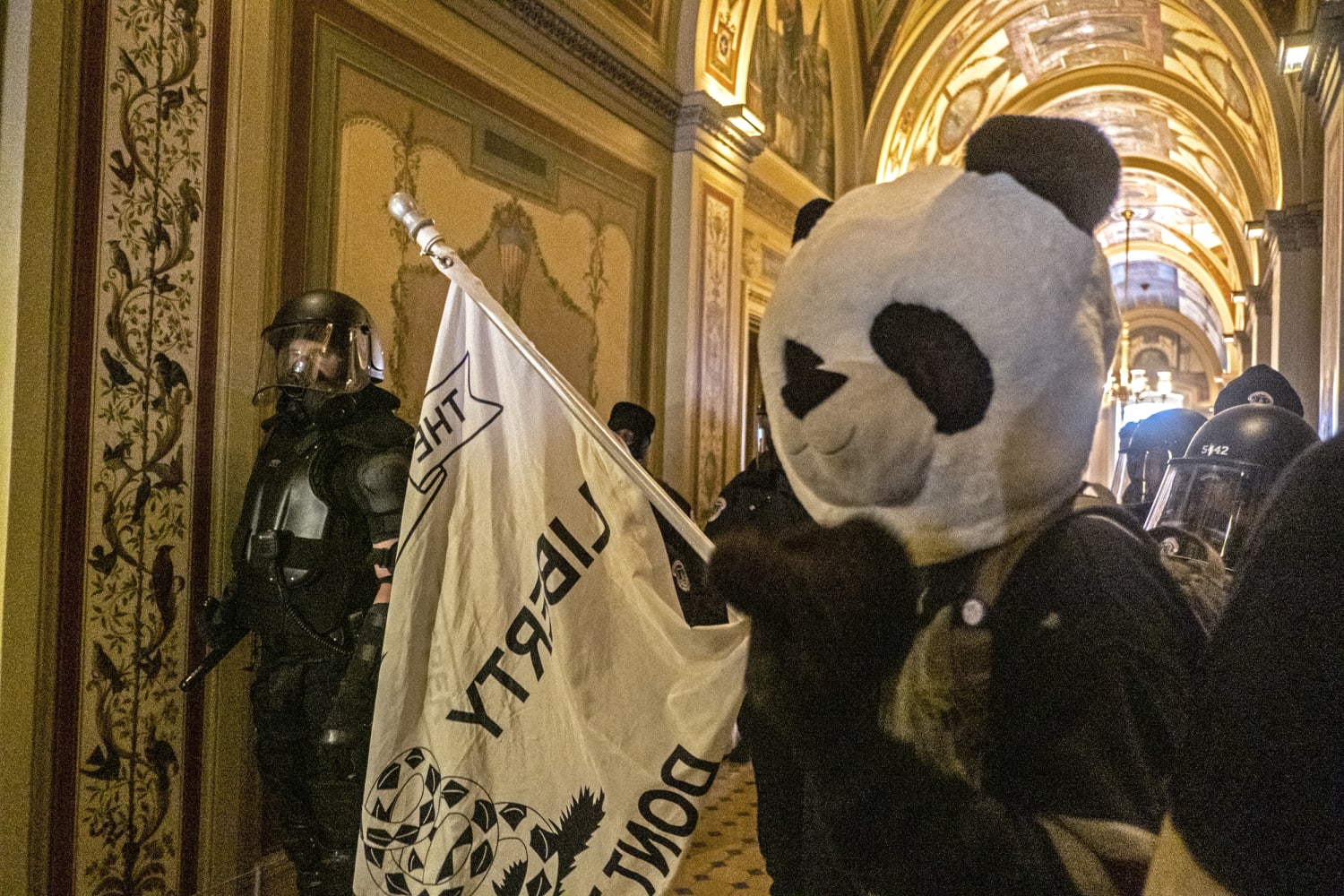 WASHINGTON – The FBI has arrested a Donald Trump supporter who allegedly stormed the US Capitol on Jan. 6 dressed as a panda.
Jesse James Rumson was arrested in Florida on Monday, according to court records, and charged with multiple offenses including assaulting an officer, resisting or engaging in physical violence in a restricted building or grounds.
Video from January 6 shows a man wearing a panda head entering the US Capitol through an emergency fire escape seconds after it was broken up by members of the crowd and police officers trying to stop rioters made his way quickly towards
Online detectives who have helped identify hundreds of Capitol rioters have dubbed the man "Sedition Panda" and his photos have emerged.
An FBI special agent in his supporting affidavit said in an affidavit that the FBI identified Rumson as the man in the panda head because he wore it on and off during the storming of the Capitol and that he was caught on video and in photographs. to arrest.
Rumson was reportedly inside the building for less than 15 minutes, according to the affidavit. But after exiting the building, he is seen in the video encouraging rioters to break down another door, shouting, "Get a ram!" He later attacked a police officer, grabbing the officer's face shield, the FBI affidavit alleges.
At least 985 people have been arrested in connection with the January 6 riots, according to information released this month by the US Attorney's Office for Washington, DC.