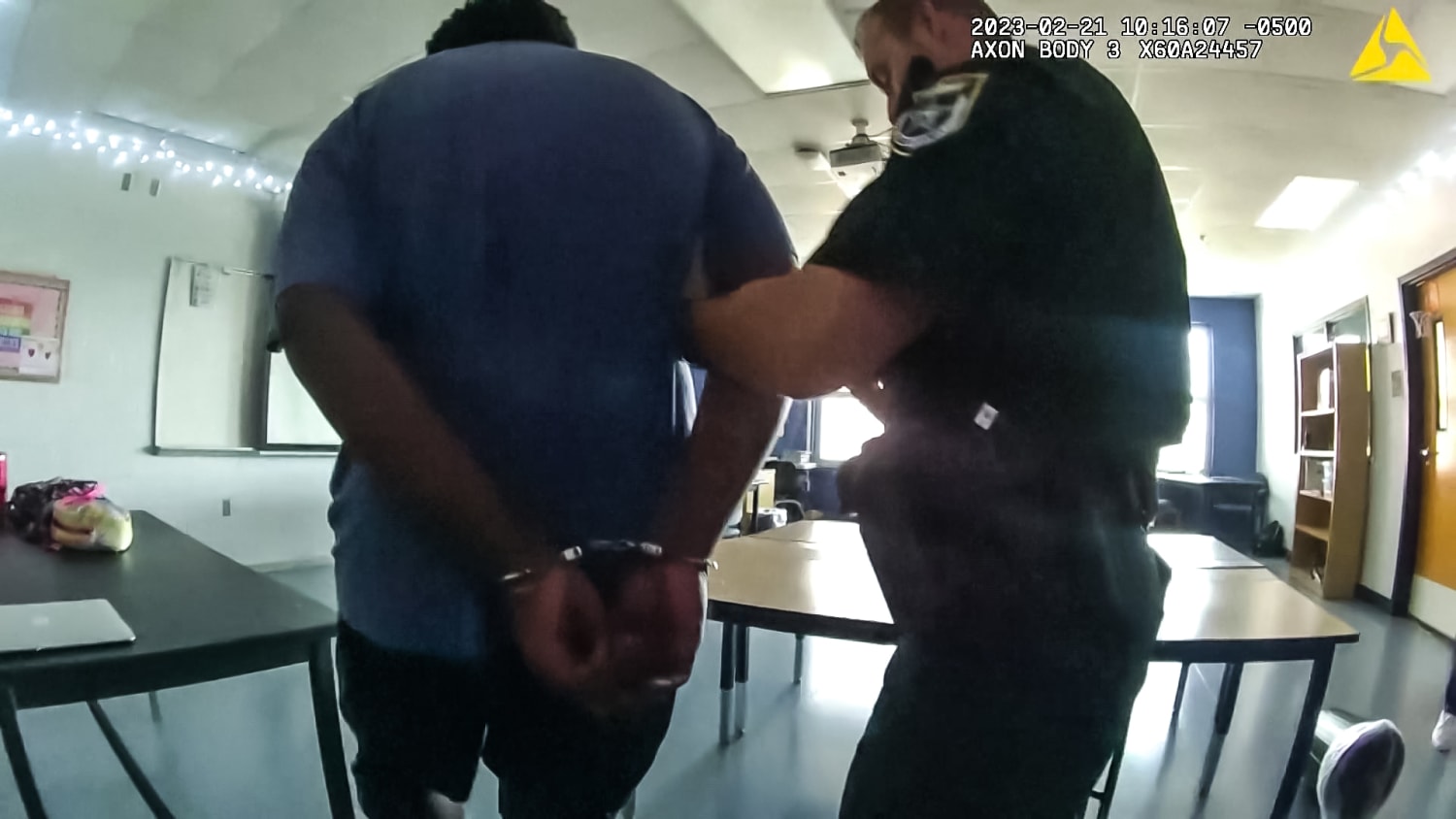 A 6-foot-6 Florida high-schooler beat a female school employee, knocking her unconscious after confiscating her Nintendo Switch, according to police and video surveillance of the assault.
The attack happened Tuesday at Matanzas High School in Palm Coast, according to the Flagler County Sheriff's Office.
Palm Coast is about 35 miles north of Daytona Beach.
Officials said the 17-year-old student is six feet six feet tall and weighs 270 pounds.
"The student stated that he was upset because the victim had taken his Nintendo Switch away from him during class," the sheriff's office said in a statement.
According to the office, the teen has been charged with a felony charge of bodily harm and has been turned over to the Department of Juvenile Justice.
Video of the incident provided by the sheriff shows the student, who is not being identified because he is a minor, running toward the officer and pinning him to the ground. She limps, and the arrest report states that she lost consciousness.
It can be seen in the video that the teen was kicking the worker twice when she was on the ground. He then strikes her body and head more than a dozen times, the video shows.
According to the footage, the attack lasted for about 25 seconds. In the video, several people are seen getting the student off the employee and stopping him.
"The actions of this student are absolutely appalling and completely uncalled for," Flagler County Sheriff Rick Staley said in a statement.
A spokeswoman for Flagler Schools declined to comment Friday, but the superintendent issued a statement earlier this week through the sheriff.
"Creating a safe learning and working environment on our campuses is critical," Superintendent Cathy Mittelstadt said in the statement. "Violence is never an appropriate response."
After the attack, the arrest report says, the teen spat in the direction of the injured employee and said that when he returned, "he was going to kill him."
The boy's parents could not immediately be reached for comment on Friday.