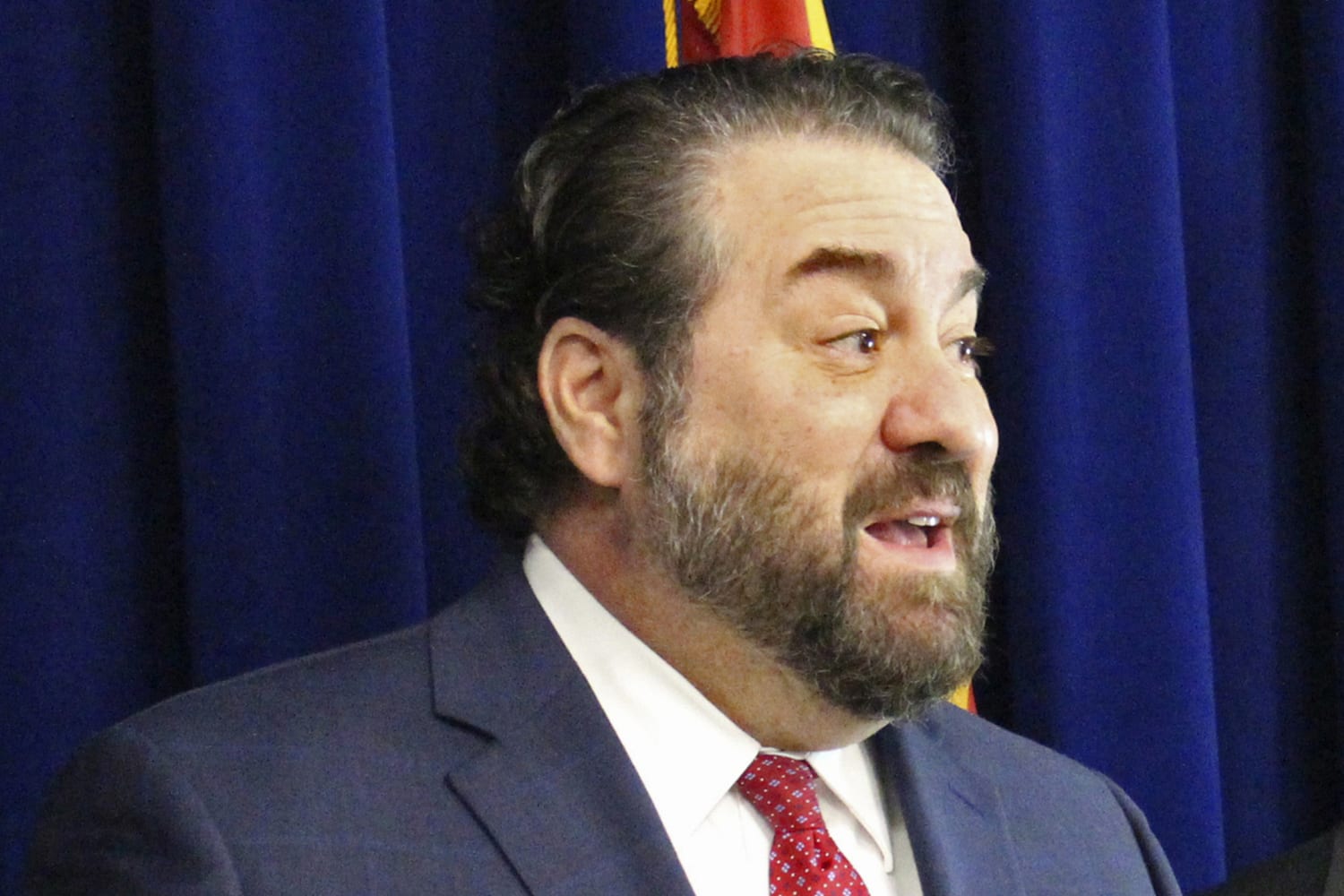 Former Arizona Attorney General Mark Brnovich won't release public findings from his office that a series of 2020 election fraud claims were not supported by evidence, according to documents released Wednesday by his successor.
Arizona Attorney General Chris Mays, a Democrat who took office last month, released documents related to an investigation into election handling in the state.
Agents from the office of Brnovich, a Republican, had spent more than 10,000 hours looking into allegations of possible voting irregularities and illegal voting, Mayes' office said in a news release. But a September summary prepared by the attorney general's Special Investigations Section showed it had not provided evidence supporting the claims.
"In each instance and in each case, the above parties provided no evidence to support their allegations," said the previously unpublished summary. "The information provided was speculative in many respects and when investigated by our agents and support staff, was found to be incorrect."
According to the summary, agents looked into 638 complaints, which led to 430 investigations into information provided to agents, which was "speculative in many respects" and, when investigated, "was found to be incorrect." Only 22 cases were ultimately submitted for prosecutorial review, and at the time of the report, two indictments arising from ballot harvesting had been received.
The summary states that the elected officials who made public statements alleging voter fraud "did not repeat or make such claims when questioned by our agents."
As he was running for an unsuccessful bid for the GOP nomination for the Senate, Brnovich released an interim report addressed to then-Senate President Karen Phan in April last year, raising concerns about some voting procedures.
Although that report did not find large-scale fraud or conspiracy in the 2020 election, it did outline his office's concerns with "serious weaknesses" in certain procedures during the campaign, including the signature verification process and drop boxes Transportation of ballots to and from locations was involved.
According to a draft of the interim report released by Mayes' office with edits and suggestions made by AAGO agents, the interim report omitted edits from the agents, who said they had not found evidence of criminality or fraud.
Brnovich, who left office last month, has not released his office's investigative summary of the findings, which was put together in September.
The Washington Post was the first to report on the series of documents released by Mayes' office.
Brnovich did not respond to a message on Twitter seeking comment. He did not respond to questions from The Washington Post, according to the newspaper.
Mayes took office last month after defeating Republican Abraham Hamadeh, who questioned the victory of President Joe Biden and was endorsed by former President Donald Trump in last year's race for Arizona attorney general.
"The results of this detailed and comprehensive investigation reveal what we have suspected for two years – that the 2020 election in Arizona was conducted fairly and accurately," Mayes said in a statement. "This office, having diligently spent over ten thousand hours investigating every conspiracy theory under the sun, deviated from its core mission of protecting the people of Arizona from real crime and fraud."