A former professional surfer broke the world record for the longest recorded surfing session in Sydney on Friday.
Australian Blake Johnson took to the water at Cronulla Beach, south of Sydney, at 1 p.m. on Thursday and surpassed the previous mark held by South Africa's Josh Enslin after 30 hours 11 minutes.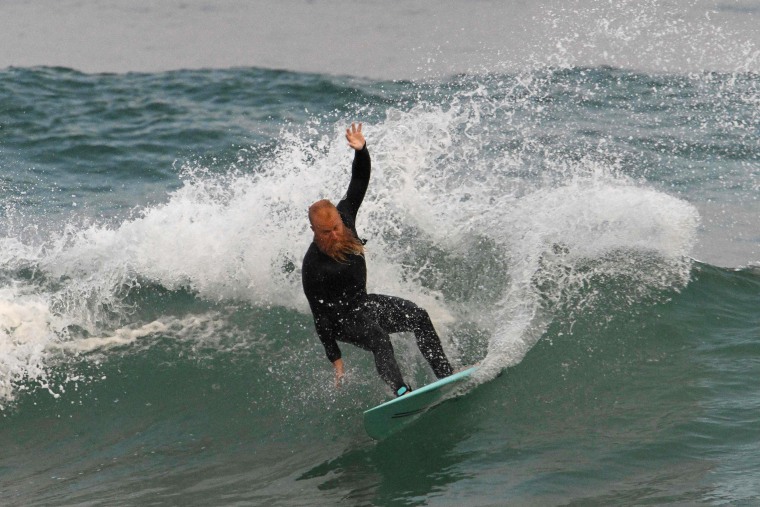 The Australian plans to surf until Friday evening, extending the new record to more than 40 hours on the water.
Johnson said he was "pretty ripe" when he returned to the beach to answer questions from the media after breaking the record, as hundreds of spectators cheered his achievement.
"Thanks everyone, you're the best," he said before heading back into the sea.
"Everyone deserves to feel awesome, deserves to be taken care of. Good for you."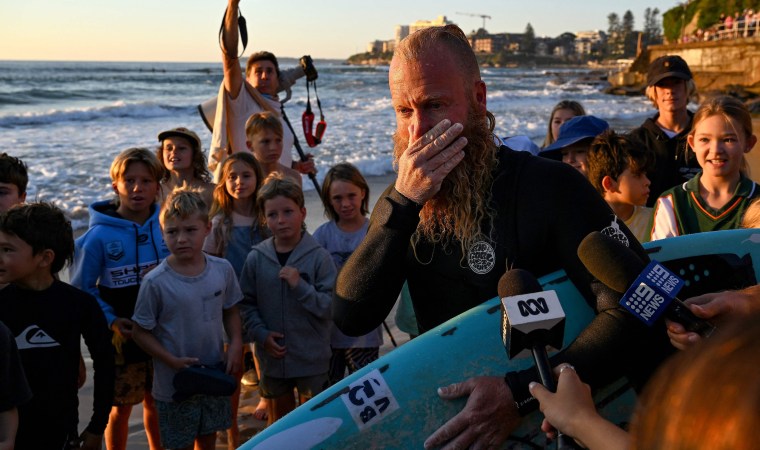 Spotlights were used at night to help guide Johnston in the surf, and medics monitored his health on the beach.
Johnson, who surfed over 600 waves during his session, set a world record to raise funds for youth mental health initiatives in collaboration with the Champi Pullin Foundation.