Last fall, ESPN signed a new contract with F1 through 2025 that includes airing at least 16 races on ABC and ESPN, with the rest on ESPN2. American fans will continue to receive an ad-free Sky Sports F1 feed during the race moderated by commentators David "Crofty" Croft and Martin Brundle.
"It's not something we can predict viewership for the coming year, although of course we'd love to see that grow again," Hall said.
He added that the TV rights will co-exist with the paid F1TV app, on which super-fans can watch the races live and watch live onboard of all the drivers and much more during the race weekend.
'Drive to Survive': Season 5 preview
The explosion of the US fan base has been fueled by "Drive to Survive," which debuted in 2019 and debuted all 10 episodes of its fifth season Friday mornings on Netflix. The series once again includes behind-the-scenes footage and previously unseen interviews with drivers and teams, capturing the glory and the pain and the humanity through the paddock.
The new season sheds new light on the biggest stories of 2022, with Ferrari's roller coaster ride and team principal Mattia Binotto's impressive debut turning into a spectacular collapse until he was replaced after the season.
Unlike last season, when he quit Netflix out of disagreement over how he was portrayed earlier in the series, Verstappen participated as he defended his world championship.
The show chronicles Mercedes boss Toto Wolff – still bitter about the 2021 finish – as he copes with a subpar car after years of dominance. Even seven-time champion Lewis Hamilton hasn't recovered from it.
"I'm trying to get back the championship that was taken away from me," he said.
Of course, this does not happen. Wolff's seething frustration boils over into some of the show's most interesting footage at a team principal's meeting about the bouncing, or "porpoising" effect, before the Canadian Grand Prix that Mercedes suffered the most. Wolff loses his temper and engages in a profanity-filled war of words with arch-rival Christian Horner, the Red Bull boss.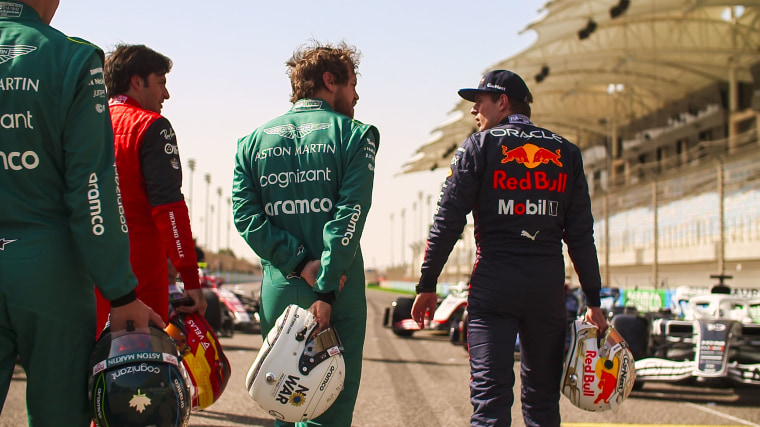 Despite crushing Red Bull's competition, the season has bad moments for Horner as he competes with blowbacks after Red Bull marginally exceeds the spending limit. The season provides a window into how he sought to deal with refereeing, reassure his team and keep Verstappen on his game at the same time.
Fans of late McLaren driver Daniel Ricciardo, who was cut from the team and will not have a race seat this year, will get a fitting farewell for one of the show's most beloved personalities.
Yet the new season leaves many stones unturned regarding the teammate rivalry. What's up with Verstappen's refusal to return the favor to teammate Sergio Pérez in Brazil? How does Hamilton feel about losing out to his new, young Mercedes teammate, George Russell, and failing to win a race all season for the first time in 16 years? Fans won't find out much about those questions in the new season.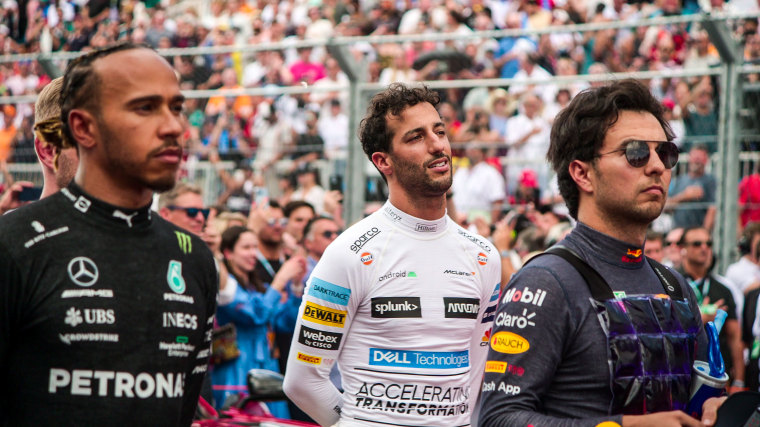 The show hardly touches on the biggest question in sports: How long will Hamilton, 38, continue racing? His contract is at the end of 2023. He says he will be racing at least this year and expects to be around "for a while".
Hamilton recently revealed that he was offered the chance to play a fighter pilot in "Top Gun: Maverick" but turned it down because the shooting schedule conflicted with racing season. Hamilton says he will not commit to F1 again, there is another opportunity to appear in a "Top Gun" movie with Tom Cruise.