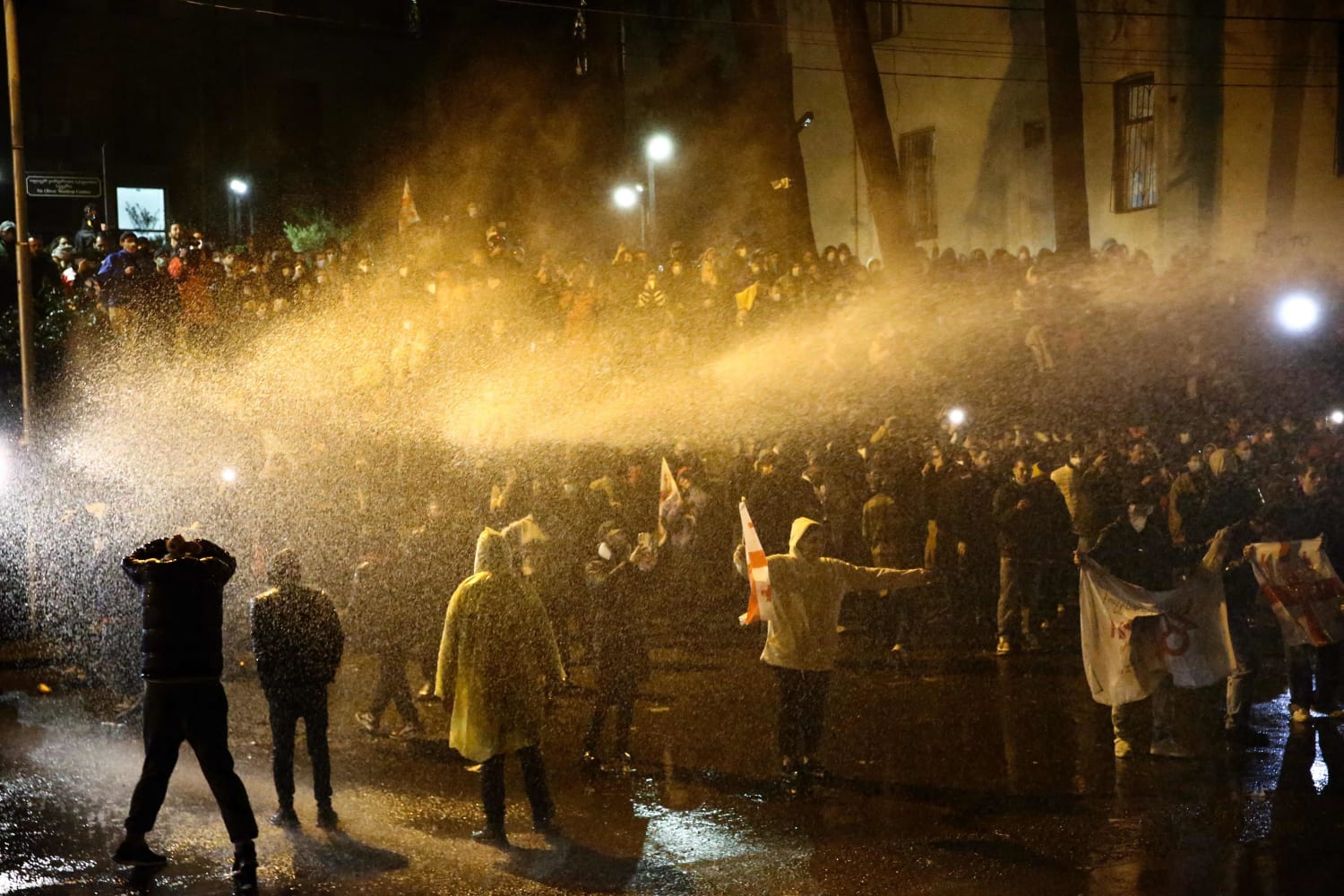 "It was a Russian law that had to be withdrawn and should not have been passed through parliament under any circumstances," said 32-year-old Nika Oboladze, a Tbilisi resident.
"Those who proposed the law are responsible for all this mess. Because 90% of Georgians support European integration and nothing should stop it," he said.
Kremlin spokesman Dmitry Peskov said Moscow was "alarmed" by the events in Tbilisi, and added that the Georgian bill had no relation to Russian laws.
"The Kremlin didn't inspire anything there, the Kremlin has nothing to do with it. … If I understand it correctly, there was a version similar to a similar law in the United States," Peskov said.
The EU Delegation to Georgia welcomed the decision to withdraw the bill, writing on Twitter: "We encourage all political leaders in Georgia to resume EU reforms in an inclusive and constructive way. "
Parliament gave preliminary approval to the draft law on Tuesday, but thousands of protesters gathered outside parliament in the aftermath, some throwing petrol bombs, stones and plastic bottles at police. Dozens were detained, officials said.
Police used tear gas, water cannon and stun grenades to break up a second night of protests on Wednesday.
The bill has deepened a rift between Georgian Dream, which has a parliamentary majority, and pro-European President Salome Zourabichvili, who has drifted away from the party since being elected with its support in 2018.
Zorabichvili said she would veto the bill, although parliament could override it.
Georgia's opposition has long criticized the Georgian Dream as too close to Moscow. Anti-Russian sentiment runs high in Georgia over Moscow's support for the separatists in the two breakaway regions, which led to a short war between the two countries in 2008.
Officials in Brussels denounced the draft law, saying it would complicate Tbilisi's path to joining the bloc, a bill that has angered supporters of Georgian membership of the European Union.
Opinion polls show a consistent majority of Georgians in favor of joining the European Union and NATO. All major parties, including Georgian Dream, support the idea.
Last year, Brussels refused to grant EU candidate status to Georgia along with Moldova and Ukraine, citing stalled political and judicial reforms.