HOUSTON: A three-year-old girl found a loaded gun at a Texas home and accidentally shot her sister, killing the four-year-old on Sunday.
Harris County Sheriff Ed Gonzalez said the girls were around 8 p.m. in the bedroom of an apartment on Bummel North Houston Road where they lived with their parents.
The five adults, who were all family members or family friends, were in other parts of the apartment and the girls were uninjured, according to the sheriff.
"It appears that one parent thought the other parent was probably watching the other children, when in fact, two children were left unsupervised inside the bedroom," Gonzalez said.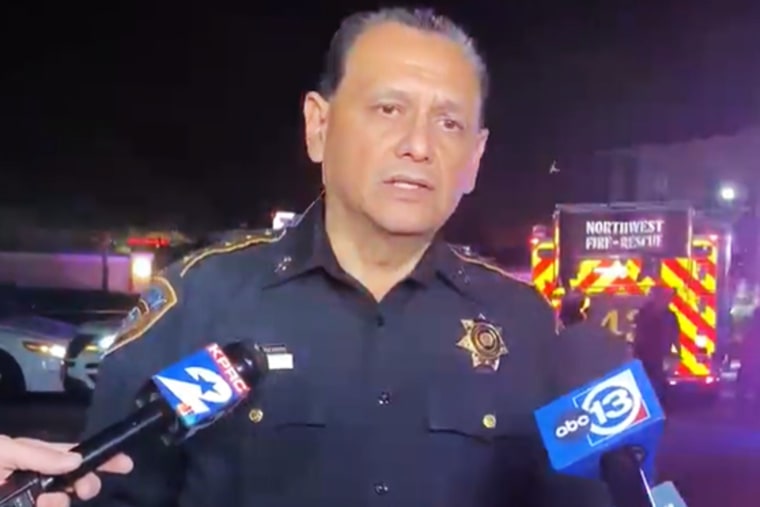 "The 3-year-old gained access to a loaded, semi-automatic pistol. Family members heard gunshots. They rushed to the room and found the small child, 4 years old, unresponsive," he said.
Gonzalez told reporters outside the home that the girl was pronounced dead at the scene after the family responded to a 911 call.
"It just sounds like another sad story of, again, a child reaching for a firearm and hurting someone else, and this time it was a fatal shot," Gonzalez said.
Gonzalez said the Harris County District Attorney's Office will decide whether to charge any of the adults based on the police investigation, which is in its preliminary stages.
"Our hearts are broken. Our representatives are deeply moved," Gonzalez said, noting that support personnel will be on the scene to assist officers and family members.
"When a child loses their life like this, the community is affected," Gonzalez said.
"We continue to send the message that this is preventable," Gonzalez said. "You have to make sure you're a responsible gun owner, securing your weapons in a safe place. This is more than just telling little kids not to touch weapons. You know, we have to do a little more." We see many tragic situations like this unfolding."