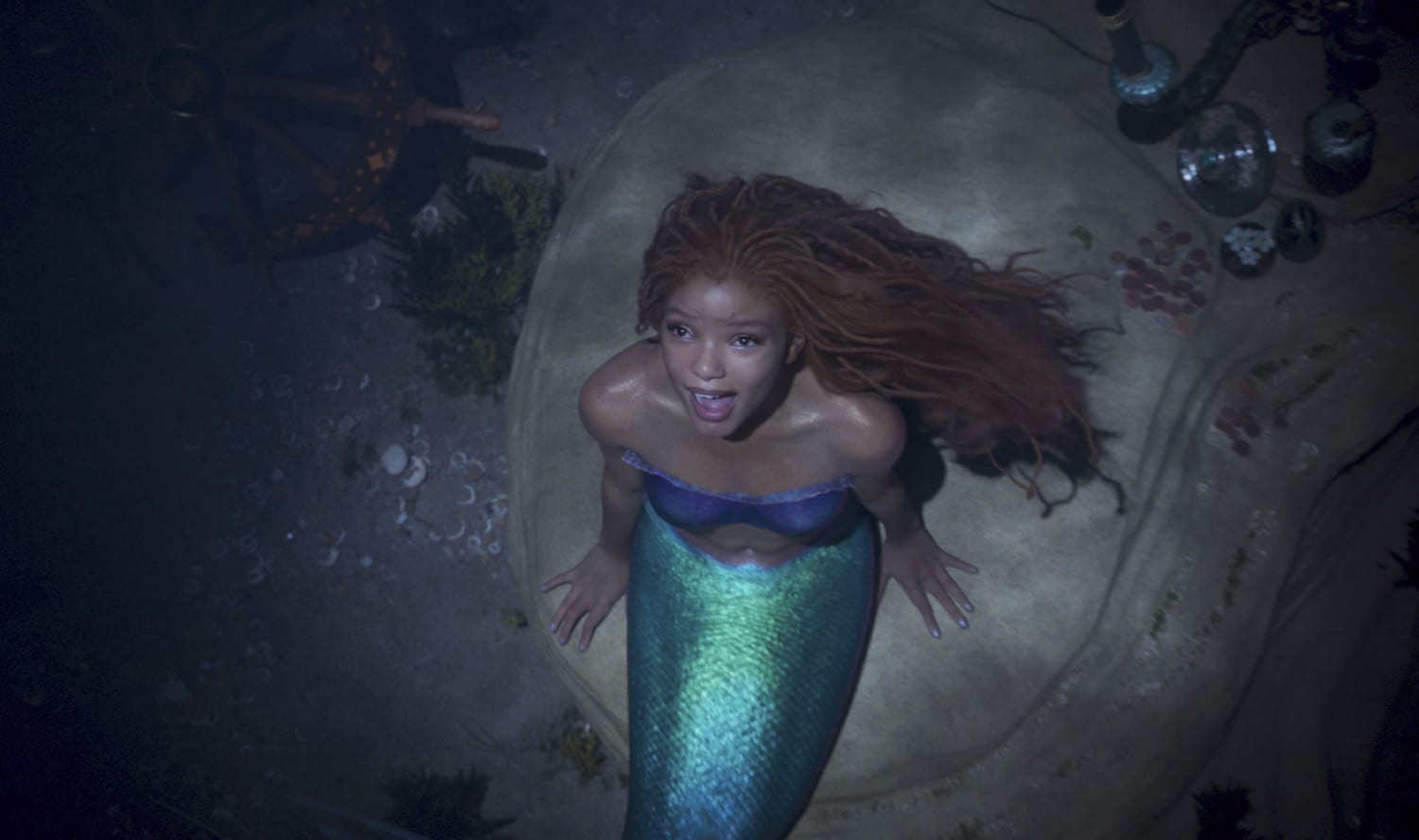 Bailey is only focusing on the positive when it comes to the reaction to her "The Little Mermaid" casting. When racist backlash took the internet by storm after the film's trailer dropped last year, Bailey shared supercuts and montages of young black girls getting emotional while watching the first footage of her as Ariel.
Bailey wrote on Twitter at the time, "People have been sending me these reactions all weekend and I am truly amazed." "It means the world to me."
"The Little Mermaid" director Rob Marshall previously told Entertainment Weekly that he had "no agenda" when it came to casting Ariel and that his team considered "every ethnicity" for the role before landing on Bailey. Took audition.
"We were just looking for the best actor for the role, period. The end," Marshall said. "We saw everybody and every ethnicity. [The goal was to find someone who can be] Incredibly Strong, Passionate, Beautiful, Smart, Clever [and with] A great deal of fire and joy.
Bailey had all those qualities, plus the kind of voice the role of Ariel demanded. As Marshall explained, "That voice is something that is so specific and so ethereal and so beautiful that it captures Eric's heart and he seeks it out for the whole movie."
Bailey told Diversity Her family helped her drown out the backlash last year when the #NotMyAriel hashtag trended on Twitter. Bailey's grandparents shared with her their memories of racism and discrimination they had faced during their lifetimes.
"It was an inspiring and beautiful thing to hear her words of encouragement, telling me, 'You don't understand what this is doing for us, for our community, for all those little black and brown girls who find themselves inside. going to see." You," Bailey said.
Disney is set to open 'The Little Mermaid' in theaters on May 26, 2023.