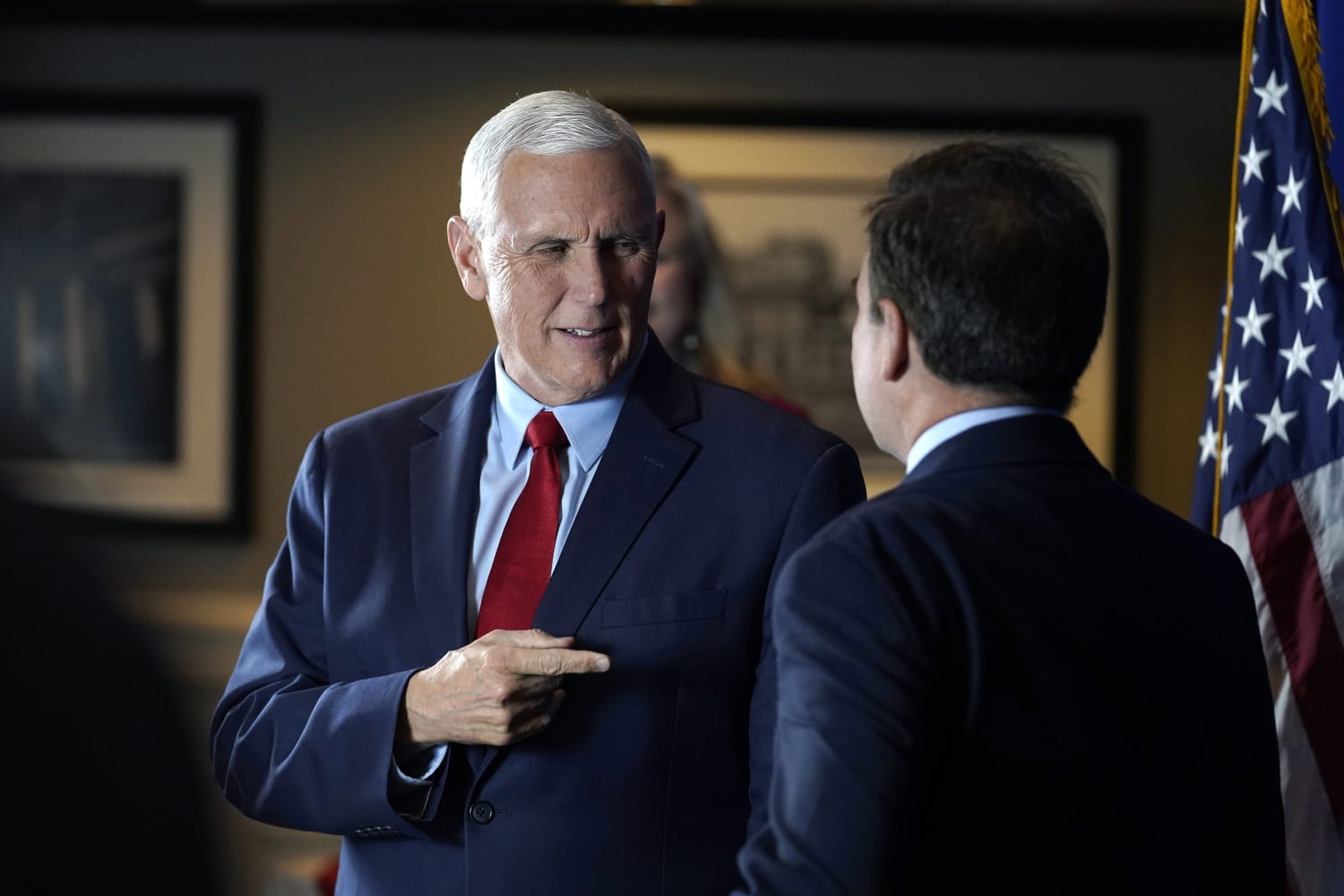 WASHINGTON – Former Vice President Mike Pence on Thursday dismissed the criticism he has received and defended what he called a "homophobic" joke by the White House about Transportation Secretary Pete Buttigieg's taking parental leave and postpartum depression.
When asked about his previous comments, Pence told reporters in Keene, New Hampshire, "The Gridiron is a dinner roast and I have a lot of jokes. I have directed a lot of jokes at Republicans and Democrats." "The only thing I could figure out is Pete Buttigieg not only can't do his job, he can't even be funny."
Pence, who was in Keene to speak to Cheshire County Republicans as he considers a 2024 presidential run, doubled down on comments he made at last weekend's annual Gridiron Club dinner. At the event, Pence said Buttigieg's two months of "maternity leave" to adopt the newborn twins in 2021 with her husband caused a nationwide transportation crisis last year, The Washington Post reported.
According to the Post, Pence said, "When Pete's two children were born, she took a two-month maternity leave, which left thousands of travelers stranded at airports, air traffic shutdowns, and planes nearly hitting our runways." Went." "Pete is the only person in human history to have children and everyone else gets postpartum depression."
Buttigieg has been a vocal critic of Pence's cultural and religious conservatism since Buttigieg's bid for the 2020 Democratic presidential nomination. Buttigieg, the former mayor of South Bend, Indiana, and Pence, the former Indiana governor, overlapped in state politics for four years.
Buttigieg's husband Chastain Buttigieg responded to Pence on ABC's "The View" on Thursday.
"I think it's not 'woke', you know, to say that something is homophobic or misogynistic," he said. "Doesn't wake you up. It doesn't make you a snowflake to tell someone they made a mistake."
Cheston Buttigieg told how she and her husband had to spend time in the neonatal intensive care unit because their son was born prematurely.
"We all have an obligation to hold people accountable when they say something wrong, especially when it's wrong, especially when it's homophobic," he said. "And I just don't take it when it's directed at my family, and I don't think anyone else will, especially when you bring a very young, medically fragile child into this."
Earlier this week, White House press secretary Karine Jean-Pierre slams Pence in statementsaying, "The former vice president's homophobic joke about Secretary Buttigieg was offensive and inappropriate, and also because he treated women suffering from postpartum depression as a punchline."
"He should apologize to women and LGBTQ people who deserve to be treated with dignity and respect," she added.
Chastain Buttigieg said on "The View" that he hasn't heard from Pence since he made the comment.