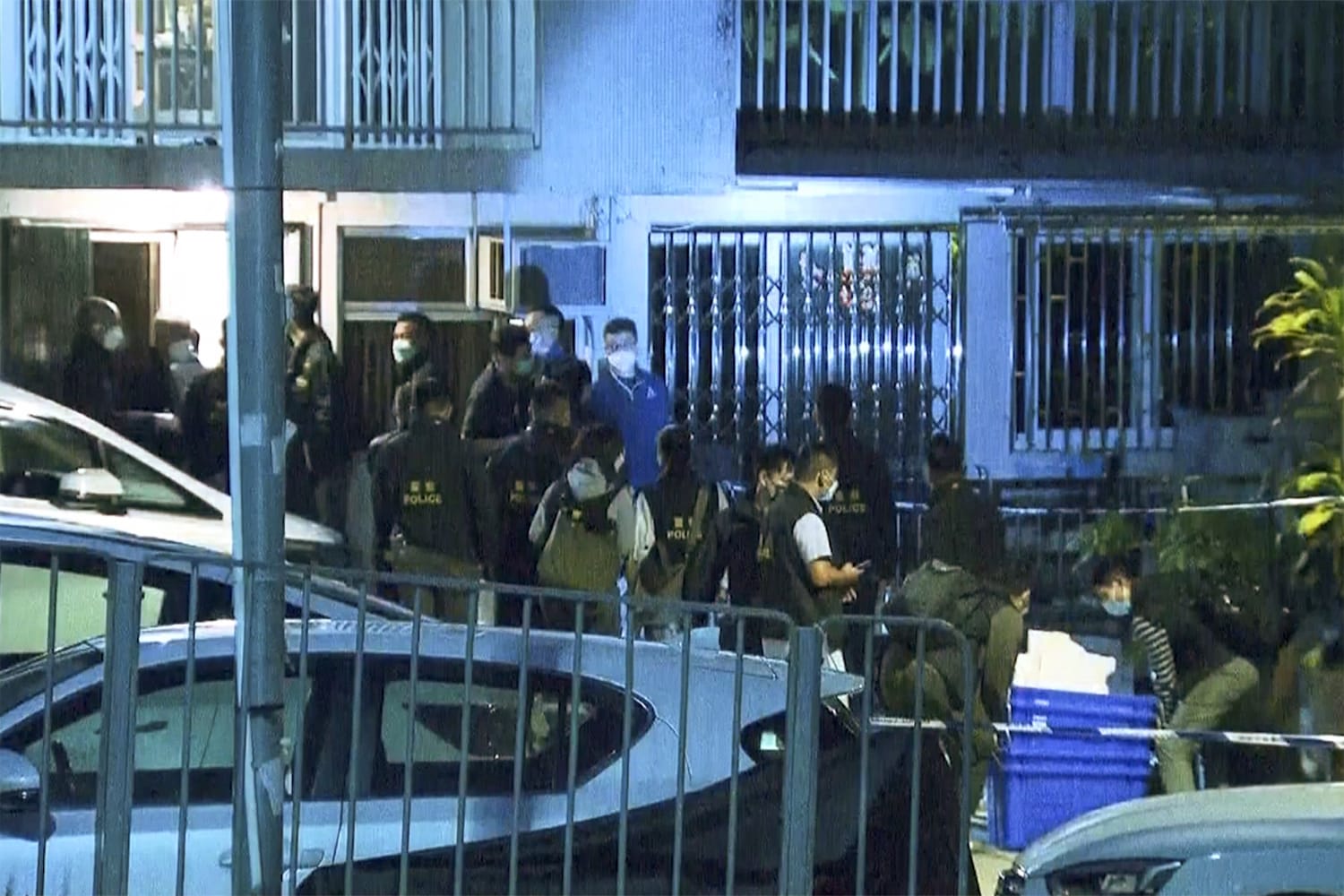 HONG KONG – Police in Hong Kong have filed a murder charge against the former in-laws of a model and influencer whose body parts were found in a refrigerator at a village home, and a skull believed to be discovered in a pot Was.
Hong Kong model Abby Choi's ex-father-in-law and his eldest son are being charged with murder, while her ex-mother-in-law is facing a charge of perverting the course of justice, police said in a statement on Sunday.
Superintendent Alan Chung said officers also arrested the woman's ex-husband on Saturday and that he would be charged with murder on Sunday night. All four will be produced in the court on Monday.
The horrific incident came to light on Friday when police officers discovered Choi's body along with her identity card, credit cards and other belongings after she had been missing for several days. The body was dissected and the remains were stored in a refrigerator at a rural village house in Tai Po, a suburban part of Hong Kong close to the border with mainland China.
At a Sunday news briefing, Chung said authorities found the skull of a young woman in one of the cooking utensils believed to belong to Choi, along with several ribs, hair and human remains. In another vessel, forensic pathologists also discovered a small number of human bones, he said.
"There is a hole on the right side of the back of the skull, so pathologists believe it must have been a fatal attack on the victim," he said.
Chung said Choi was believed to have been attacked in a car and was unconscious when she arrived home. Police were still trying to ascertain the exact time of death and to locate his hands and torso.
On Sunday, the police also arrested another woman, believed to be the mistress of the ex-husband's father, for allegedly helping other suspects. Chung said she had rented a house together with her father, as well as another place for her ex-husband to hide.
Chung had previously said that Choi, 28, had a financial dispute involving hundreds of millions of Hong Kong dollars with her ex-husband and his family.
Choi was a model and influencer who shared her glamorous life of photo shoots and fashion shows with over 100,000 followers. Dressed in a tulle floor-length gown, she attended a Dior show at Paris Fashion Week.
Her last post was a week ago, showing a photoshoot she did with L'Officiel Monaco, a fashion publication.