"Some people complained of nausea and headaches," Cutter said of Livingston. The same has been true in East Palestine.
Wary residents of both towns turned to bottled water as officials scrambled to reduce the risk that the hazardous material would contaminate groundwater.
"They were very upset. They were having meetings everywhere," Cutter said of the Livingston residents. "Air quality and water – that was the conversation. They were afraid to drink water."
Earlier this week in eastern Palestine, Gov. Mike DeWine and Environmental Protection Agency Administrator Michael Regan ordered residents to publicly drink local tap water to keep it safe.
That performance itself proves that the water is safe to drink today. Avinash Agarwal, professor of environmental science at Wright State University in Ohio, said that regular water monitoring implemented over decades in Livingston will be needed.
"We don't know how much vinyl chloride seeps into the ground," Agarwal said. "Once it's in the ground, it will travel."
Aggarwal said it could take months or longer to create a detailed, three-dimensional map of where toxic chemicals entered the ground and if and how they are spreading at the East Palestine site. Agarwal said it is possible that the leaching chemicals could be headed towards public wells in eastern Palestine, adding that more data and field evidence are needed to evaluate the risk to drinking water. Agarwal said it could take five to 10 years to clean up a contaminated aquifer.
Years of environmental testing and legal wrangling likely lie ahead. At least 14 lawsuits have been filed over the effects of the train derailment in the East Palestine region.
In the weeks following the Livingston derailment, local attorneys filed a class-action lawsuit against the Illinois Central Gulf Railroad, according to Calvin Fayard Jr., the attorney who led the coalition.
The class action, which was settled in 1985, ultimately directed the cleanup and recovery process and gave the city a facelift. The $39 million settlement paid off more than 3,000 residents, created a commission to make decisions about recovery, and set aside funds to pay for long-term effects.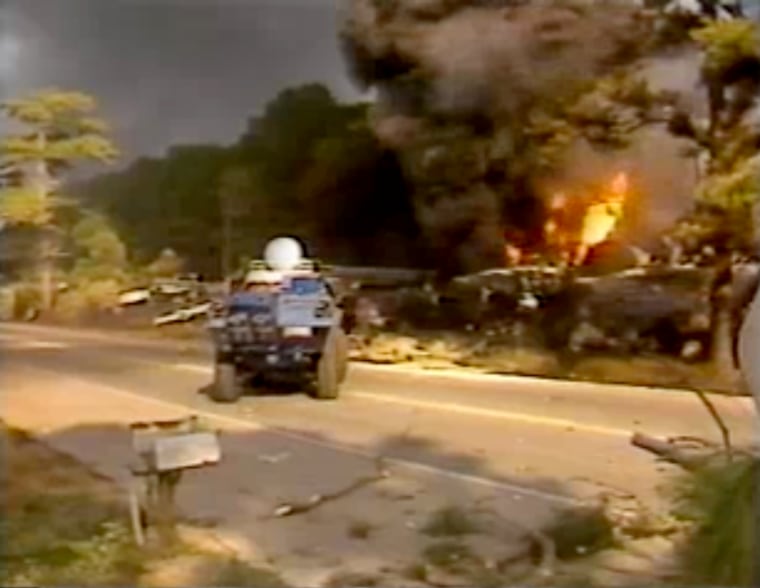 The settlement provided funding for 30 years of regular water monitoring and established a fund to maintain a health clinic in Livingston, where residents could get annual physicals and blood tests for contaminants. The clinic remains standing.
Some losses were handled separately. A jury awarded nearly $3 million to Terry Wisner, a state police officer who responded to the train derailment and subsequent headaches, difficulty swallowing, and shortness of breath. Wisner retired at age 38 due to his symptoms.
The city's environmental reclamation became a long affair.
Fayard said that as part of the remediation, workers excavated the affected soil to a depth of 50 feet and replaced it. They also pumped out the contaminated water. Additional remediation efforts against perchlorethylene, a solvent used in dry cleaning, continued into the 2010s.
Aside from cases involving first responders, Bennett said he was not aware of lawsuits in which Livingston residents claimed years later that long-term health problems stemmed from chemical exposure. Testing never identified specific concerns, although many residents abandoned clinic visits.
"Having an annual free trip to toxic monitoring was not on people's high priority list," Bennett said. "In retrospect, this would have been an excellent opportunity for a longer-term clinical study."
The contaminants spread slowly into the soil and groundwater, but within acceptable limits.