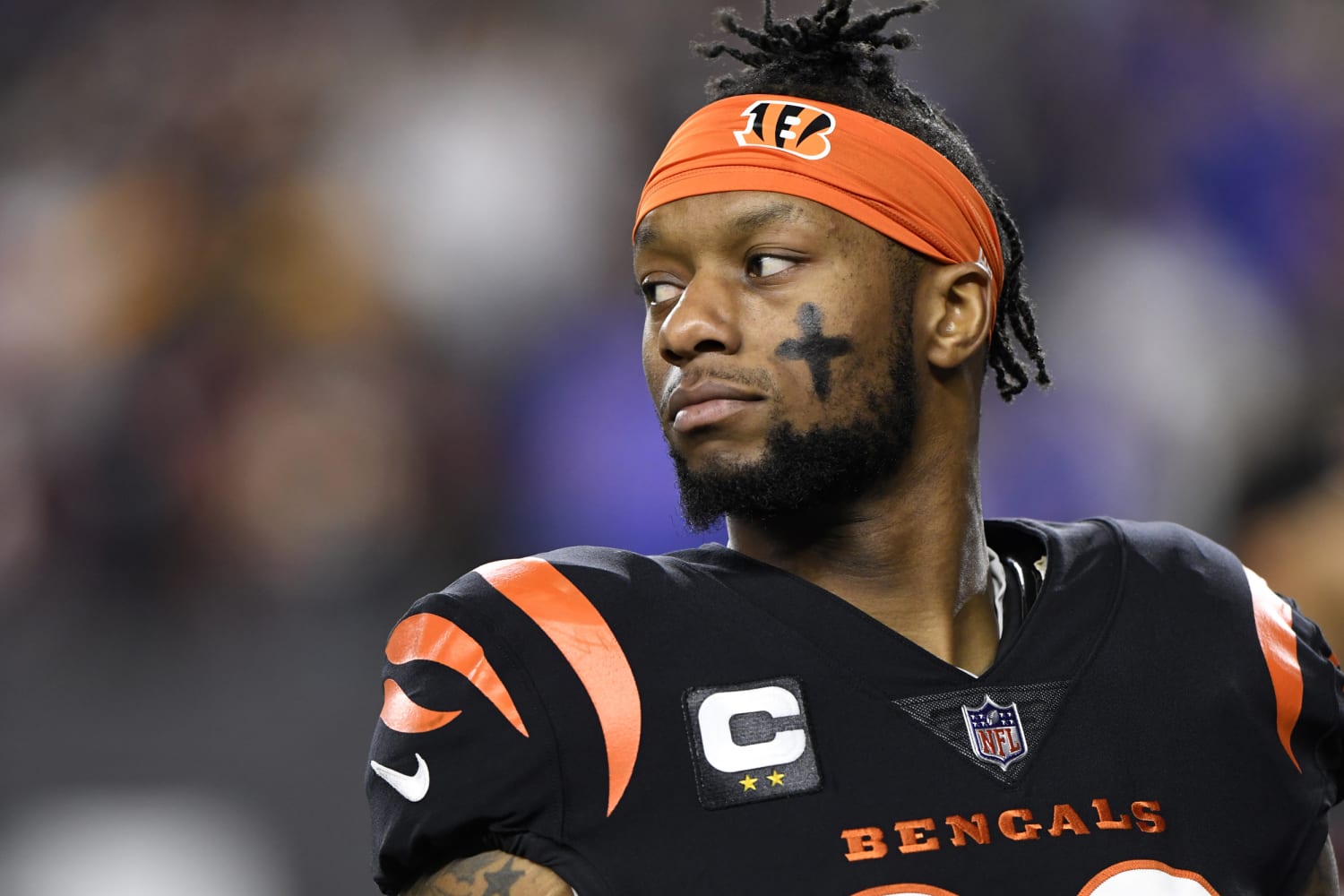 Authorities are investigating the non-fatal shooting of a child at the Cincinnati home of Bengals running back Joe Mixon.
According to information released by the Hamilton County Sheriff's Office, police were called to the 7900 block of Ayers Road in Anderson Township just before 8:30 p.m. Monday.
The sheriff's office said a child was taken to Cincinnati Children's Hospital Medical Center with non-life-threatening injuries.
It is not clear whether Mixon, 26, is involved in the incident.
Representatives for Mixon and the Bengals did not immediately respond to requests for comment from NBC News.
Officials said sheriff's deputies obtained a search warrant for the home "and were able to collect evidence that will be part of this active investigation."
"Our detectives will continue to carefully review this evidence and conduct interviews," the Hamilton County Sheriff's Office said in a statement.
The sheriff's office declined to answer additional questions.
The home was the same location where in February Mixon was accused of pointing a gun at a woman and threatening her, Cincinnati's NBC affiliate WLWT reported.
The charge was later dismissed and the case reassigned, according to WLWT, which also said it was unclear whether Mixon lives on the property and that a trust is listed as the owner.