Iran and Saudi Arabia agreed on Friday to restore diplomatic ties, a surprising breakthrough after years of rising tensions between the regional rivals.
The deal would reopen both countries' embassies and was sealed during a meeting in China that would boost Beijing's efforts to rival the United States as a power broker on the global stage.
The deal was first announced on Iranian state TV and later outlined in a joint release from Tehran, Riyadh and Beijing, published by the Saudi Press Agency, the country's official news agency.
The statement said it came after intense talks between Ali Shamkhani, a close adviser to Iran's Supreme Leader Ayatollah Ali Khamenei, and Saudi Arabia's Minister of State Mussad bin Mohammad al-Aiban. It has been said to have resulted from a "shared desire to resolve disagreements between them through dialogue and diplomacy and in the light of their fraternal ties".
It added that the foreign ministers of the two countries would "meet to implement it, arrange for the return of their ambassadors and discuss ways to enhance bilateral relations."
For decades, tensions have been simmering between Sunni Muslim powerhouse Saudi Arabia and Iran, which is majority Shia.
The two countries are embroiled in an intense struggle for regional dominance, their rivalry fueled by religious differences and the war in Yemen in which both countries are deeply embroiled.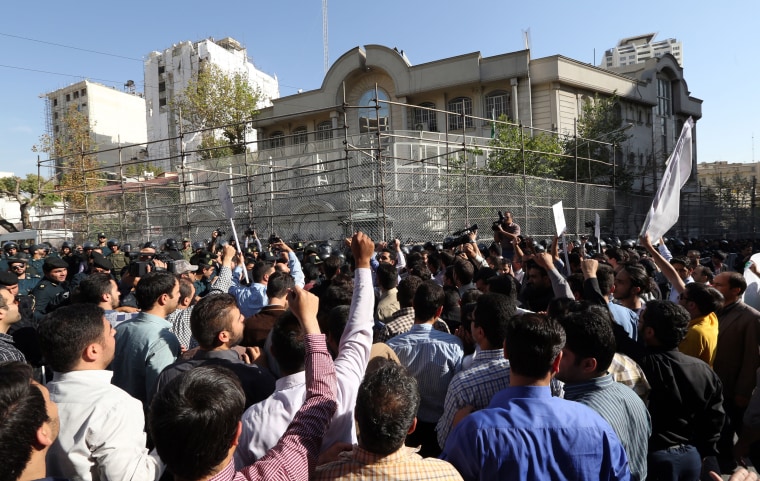 Saudi Arabia, the birthplace of Islam, has historically seen itself as the leader of the Muslim world, but this was challenged after the Islamic Revolution in Iran in 1979.
The kingdom broke ties with its neighbor in 2016 after protesters stormed some of its diplomatic posts in the country and set fire to the Saudi embassy in Tehran.
A few days ago, Saudi Arabia hanged prominent Shia cleric Nimr al-Nimr.
"Removing misunderstandings and looking to the future in Tehran-Riyadh relations will certainly lead to the development of regional stability and security and increased cooperation between the Persian Gulf countries and the Islamic world to manage current challenges." said on Friday after the signing of the agreement, according to Press TV.