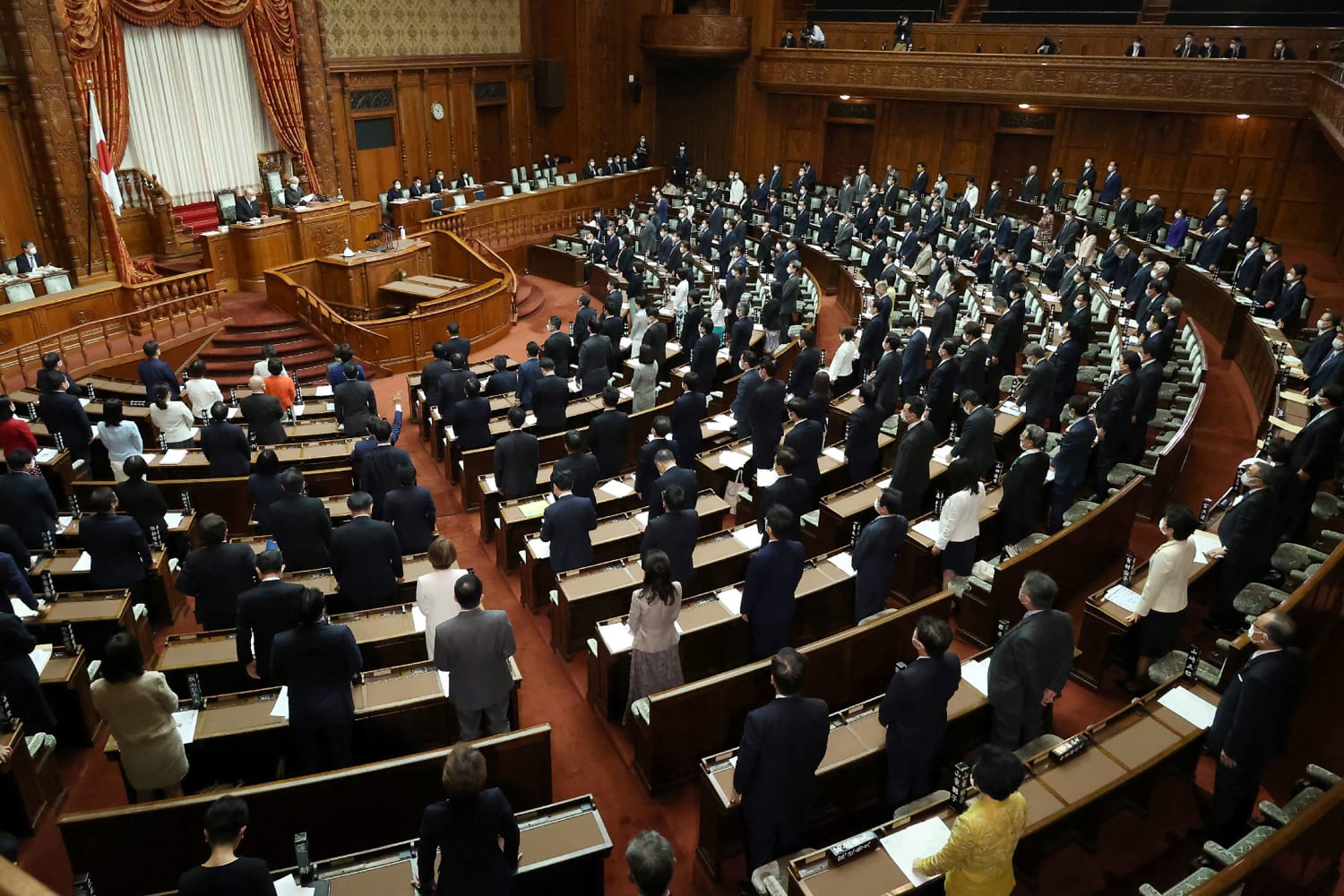 TOKYO — A YouTuber-turned-lawmaker was expelled from Japan's upper house on Wednesday after frequent absences from parliamentary sessions since being elected last year.
Yoshikazu Higashitani, also known by GaaSyy, including a popular YouTube account that has since been suspended, angered colleagues after failing to appear at councilors' gatherings while abroad .
The 51-year-old received nearly 300,000 votes last July in his campaign for the Diet, Japan's parliament, as a member of a single-issue party that advocates for reforms at Japanese public broadcaster NHK. He was still living in the United Arab Emirates before the election and has not returned to Japan since, citing concerns that he might be detained by police over defamation complaints stemming from celebrity gossip that catapulted him to YouTube stardom. Inspired to
Last week, GaaSyy said on Instagram that he was in Gaziantep, Turkey, to help with earthquake relief and that it was too early for him to return to Japan. He is currently believed to be back in the UAE city of Dubai.
He is the first Japanese lawmaker to be expelled from the legislature in more than 70 years and the first to be expelled for an extended period of absence. The decision doesn't prevent him from running for office again.
The vote was 235 to 1, with the only opposition coming from his only fellow party member in the chamber.
That parliamentarian, Satoshi Hamada, said that he hoped Gasya could continue to serve as a member of parliament.
"I want to apologize to Congressman Gassi and all those who voted for him," Hamada told reporters after the vote.
GaaSyy's party chief Ayaka Ohtsu said she was "disappointed" by the decision and that GaaSyy could perform her duties remotely on behalf of her constituents, some of whom protested outside parliament on Wednesday.
"I believe the 300,000 people who voted for GaaSyy knew he would operate from overseas," she told a press conference in Tokyo.
MPs from other parties said it was an easy call.
Hiroshige Seko, a member of the governing Liberal Democratic Party, said, "Despite being given the opportunity to apologize on the floor of the Diet, he never responded and continues to ignore the opportunity."
Jeff Kingston, director of Asian studies at Temple University Japan in Tokyo, said the decision makes sense from the perspective of taxpayers, who have paid GaaSyy an estimated $149,000 since his election.
"His removal is not a surprise as he never attended a Diet session and does not represent the disenfranchised voters who supported him," he said in an email. "Not being visible is not the same as rocking politics as usual."