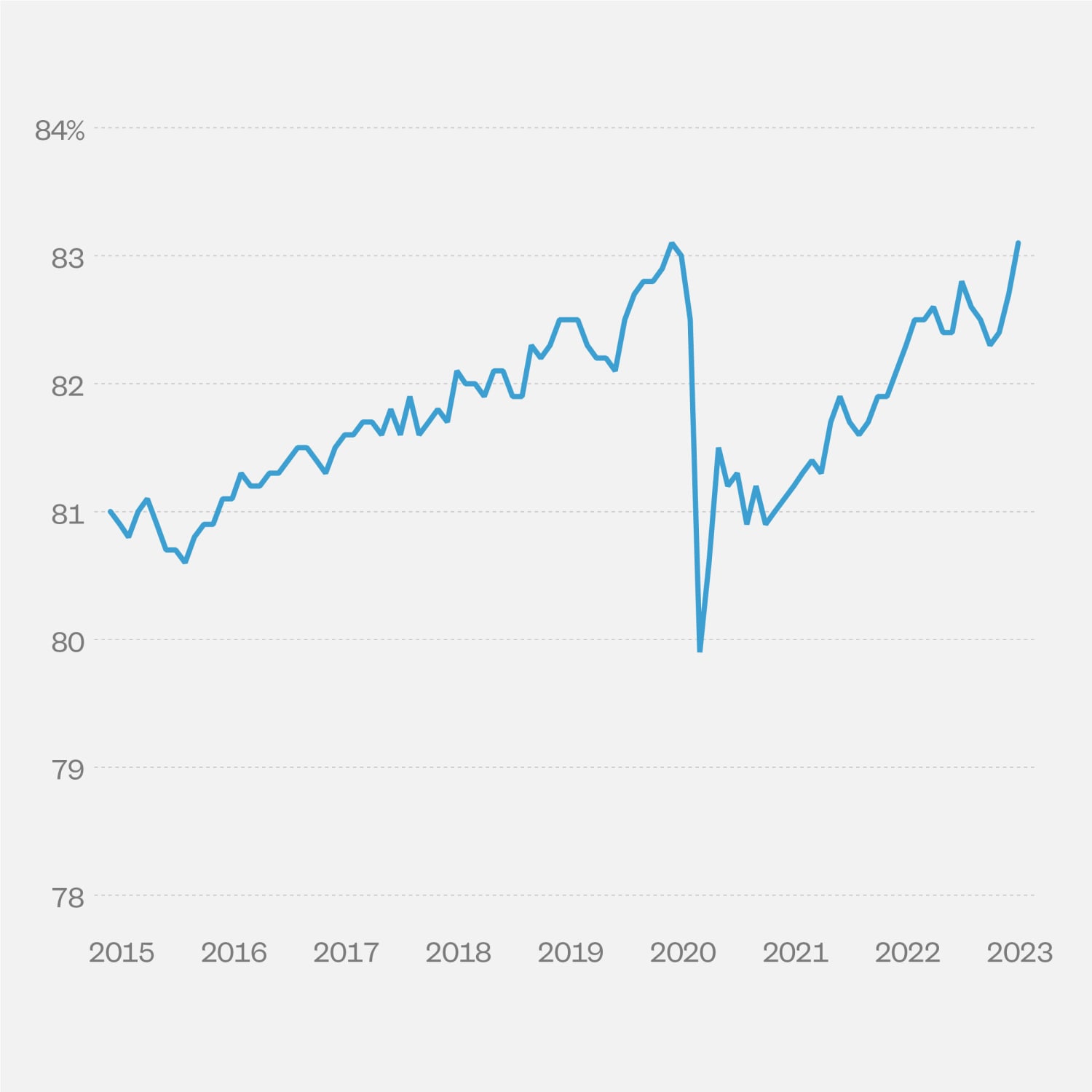 As Friday's employment report showed strong job growth nationwide, the labor force participation rate among prime-age workers is back to levels last three years ago.
In February, the labor force participation for 25- to 54-year-olds dropped to 83.1% – the same as in January 2020.
Statistics show that women are leading the recovery. Women left the workforce at a greater rate in early 2020 than men. Now, they too are returning at rates beating their male counterparts.
Federal Reserve Chairman Jerome Powell cited the imbalance between job seekers and jobs as one of the drivers of inflation. Speaking to Congress on Tuesday, Powell called the job market "extremely tight," noting that there were roughly two job openings for every job seeker in December.
Powell indicated that the Fed could continue raising interest rates if inflation remains high, saying: "Inflation is well above our long-term target of 2% and the labor market is extremely tight, [the Fed] Continued to tighten the monetary policy stance.