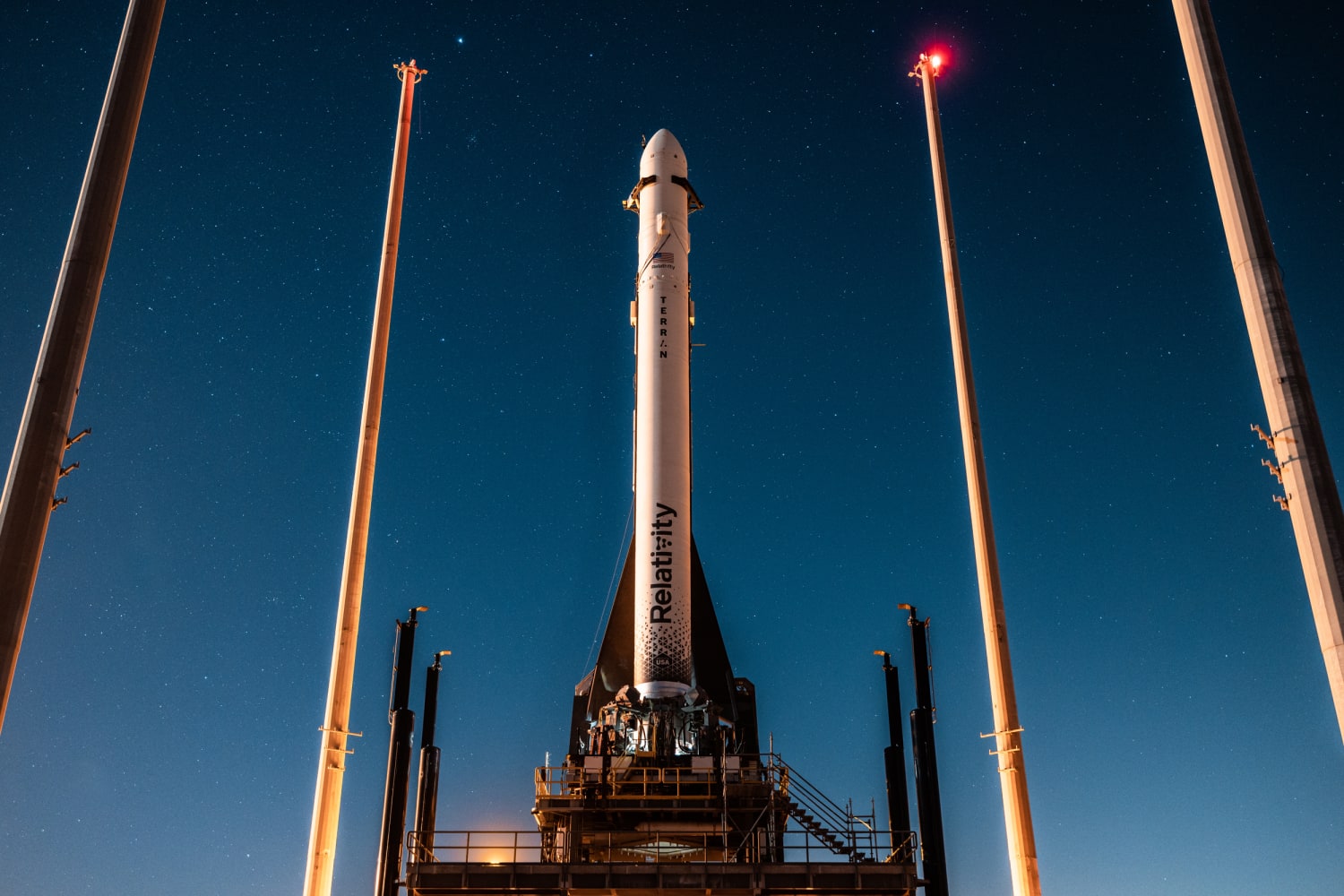 After two failed attempts on Saturday, a California-based aerospace firm opted to postpone the launch of the world's first 3D-printed rocket.
Relativity Space's Terran 1 booster was scheduled to launch at 4 p.m. ET from Cape Canaveral Space Force Station in Florida, but with 45 seconds to go in the countdown, ground controllers called off the attempt. Roughly an hour earlier, the rocket suffered a separate last-minute abort after the booster engines quit.
It's unclear what prompted Relativity's launch controllers to stand down, and the company has yet to announce a new launch date and time.
"Based on preliminary data review, the vehicle is healthy. More details to be known about the cause of the abort today. Thanks for playing," the company said in an update on Twitter,
The company's first lift-off attempt was aborted on Wednesday after a problem was detected with propellant temperature in the rocket's second stage. Relativity has not said whether Saturday's abort was related to the same issue.
The Terran 1 test flight represents a major step forward for relativity space, and if successful, it will be a significant milestone for the space technology industry. The company has said that 3D printing could make it cheaper to build rockets and build space capsules and other components for missions to the Moon and Mars.
Rockets with 3D-printed parts have flown into space before, but Relativity's booster is the first to be made almost entirely with 3D printing.
According to the company, about 85% of the mass of the rocket, including the nine engines, was 3D printed. Relativity said it aims to make future versions 95% 3D printed and fully reusable.
Relativity Space was founded in 2015 and is headquartered in Long Beach, California. The Terran 1 rocket is designed to carry up to 2,756 pounds into low Earth orbit. Company officials have said that their 3D-printed boosters will provide a relatively low-cost option for launching small commercial satellites into space.