WASHINGTON – The Louisville Metro Police Department and Louisville/Jefferson County Metro Government routinely use excessive force, conduct searches based on illegal warrants and unlawfully discriminate against black people in enforcement activities, a sweeping federal investigation into unconstitutional behavior engaged in a pattern of found.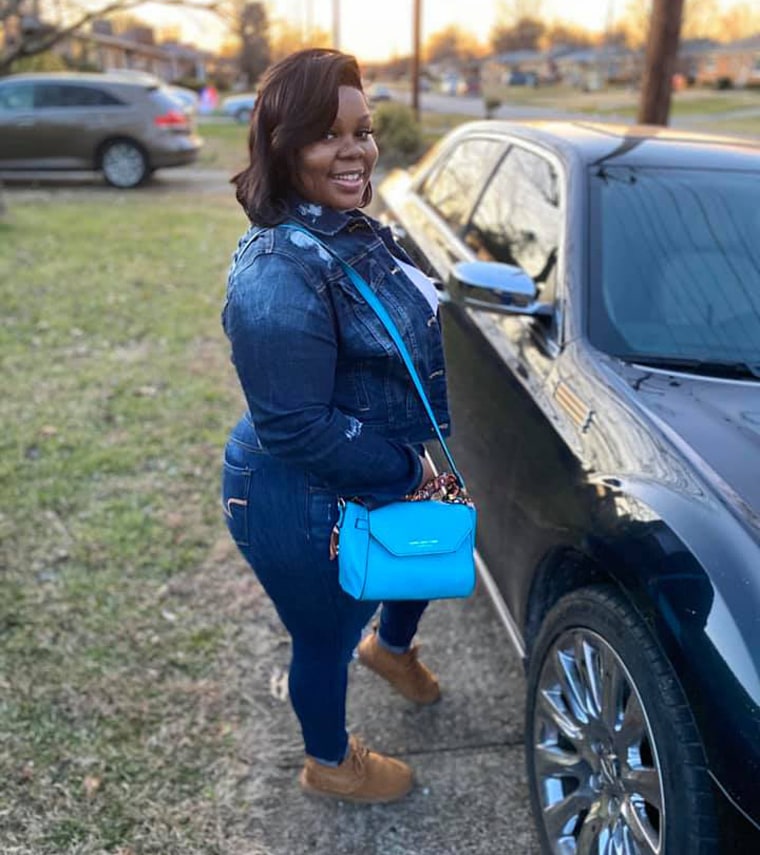 A review by the Justice Department's Civil Rights Division also found that police violate the rights of those who "engaged in protected speech critical of policing" and that some officers used racial slurs about black citizens. used. The Justice Department said the city has reached an agreement in principle to resolve constitutional violations found by federal investigators.
The report is similar to those issued by several other cities, including Ferguson, Missouri, following the death of Michael Brown in 2014. The Trump administration backed away from a federal investigation into unconstitutional policing, and the investigation into Louisville was announced early in the Biden administration. , in 2021.
Louisville's investigation came to light in March 2020 following a police raid leading up to the death of Breonna Taylor. Four Louisville officers were charged in August in connection with Taylor's death. The DOJ's patterns-and-practices investigation was not a criminal investigation, but rather looked into broader, systemic issues in the police department.
A leader with the Louisville Metro Police Department (LMPD) told federal investigators, "Bryona Taylor was symptomatic of problems we've had for years." The report said that police officers' actions "do not occur in a vacuum" and noted that "segregation, poverty and violence" affect policing in the racially segregated city. The police department, which is 81% white, was charged with patrolling neighborhoods that were predominantly black.
The report noted that officers "have a tough job" and that the LMPD and the Louisville/Jefferson County Metro government "have not provided officers and other employees with the support and resources they need to do their jobs effectively and legally." need to do," and that they have "inadequate training, substandard facilities and equipment, and inadequate support for mental health and well-being."
The report states, "For years, the LMPD has practiced an aggressive style of policing, selectively directed against black people, but also against vulnerable people throughout the city." "The LMPD calls people in for minor crimes, like wide turns and broken taillights, while more serious crimes like sexual assault and murder go unsolved."
The report continues, "Some officers display disrespect for the people they are sworn to protect." "Some officers have videotaped themselves throwing drinks at pedestrians from their cars; insulting people with disabilities, and calling black people 'monkey', 'beast' and 'boy.' undermines public safety, and the illegal practices of the LMPD and Louisville Metro undermine public safety."
This is a developing story. Please check back for updates.