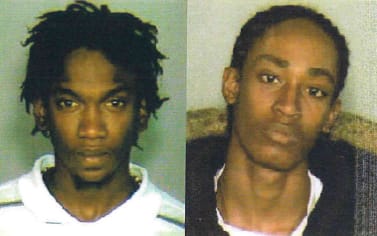 A man who served more than 18 years behind bars was released Thursday after prosecutors overturned his murder conviction because of mistaken witness identification and shoddy police work, Brooklyn District Attorney Eric Gonzalez said. Gave.
Sheldon Thomas, 35, was one of three alleged gang members charged with killing 14-year-old Anderson Bursey and wounding another man in East Flatbush, Brooklyn, on December 24, 2004, prosecutors said in a statement.
"Evidence indicated that two guns were used and that the shooter was inside a white car. A witness initially identified two people she knew, not including defendant Thomas, to have been in the car," said in the statement.
Thomas "was arrested on the basis of the identity of a different man of the same name – a mistake which was at first concealed and then explained during the proceedings."
In court Thursday afternoon, Thomas' attorney and prosecutor joined in their support for overturning the conviction.
Thomas, who wore a dark suit, thanked the judge and "the Most High, Heavenly Father," for guiding him throughout the ordeal.
Thomas, who was 17 when he was arrested, said he spent many times in his cell wondering how he would react if he was ever freed.
"I'll think about this moment and replay the conversation with myself," Thomas said. "Right now, I'm speechless."
But, in fact, Thomas found the words. He talked about what his sentence would mean for Bursey's relatives.
"I would also like to express my condolences to the victim's family," Thomas said. "I believe that since my incarceration, they have been under the impression that they were served justice for their son and today it turns out, and this time, they actually had the wrong person was convicted of murdering his son. … And it's not just my life that was torn apart by … a miscarriage of justice. It was theirs too.
Prosecutors said Thomas' case was investigated by the office's Conviction Review Unit.
He indicated that there was poor detective work in the case because one of the case's detectives asked to cancel the defendant's prior arrest so that he could use his picture in the photo array. Prosecutors said the defendant in the earlier case pointed an inactive gun at officers and resisted arrest.
"Prior to that request being completed, detectives obtained a picture of another Sheldon Thomas from a police database," prosecutors said. "They showed the witness an array with that picture, which wrongly identified Thomas as being in the car with 90 percent certainty. Based on his identification, the detectives went to the defendant's address—not the address of Sheldon Thomas, whose The picture was recognized by the witness – and he was arrested.
Gonzalez, who was in court on Thursday, said in a statement: "We must strive to ensure fairness and integrity in every case and have the courage to right the wrongs of the past."