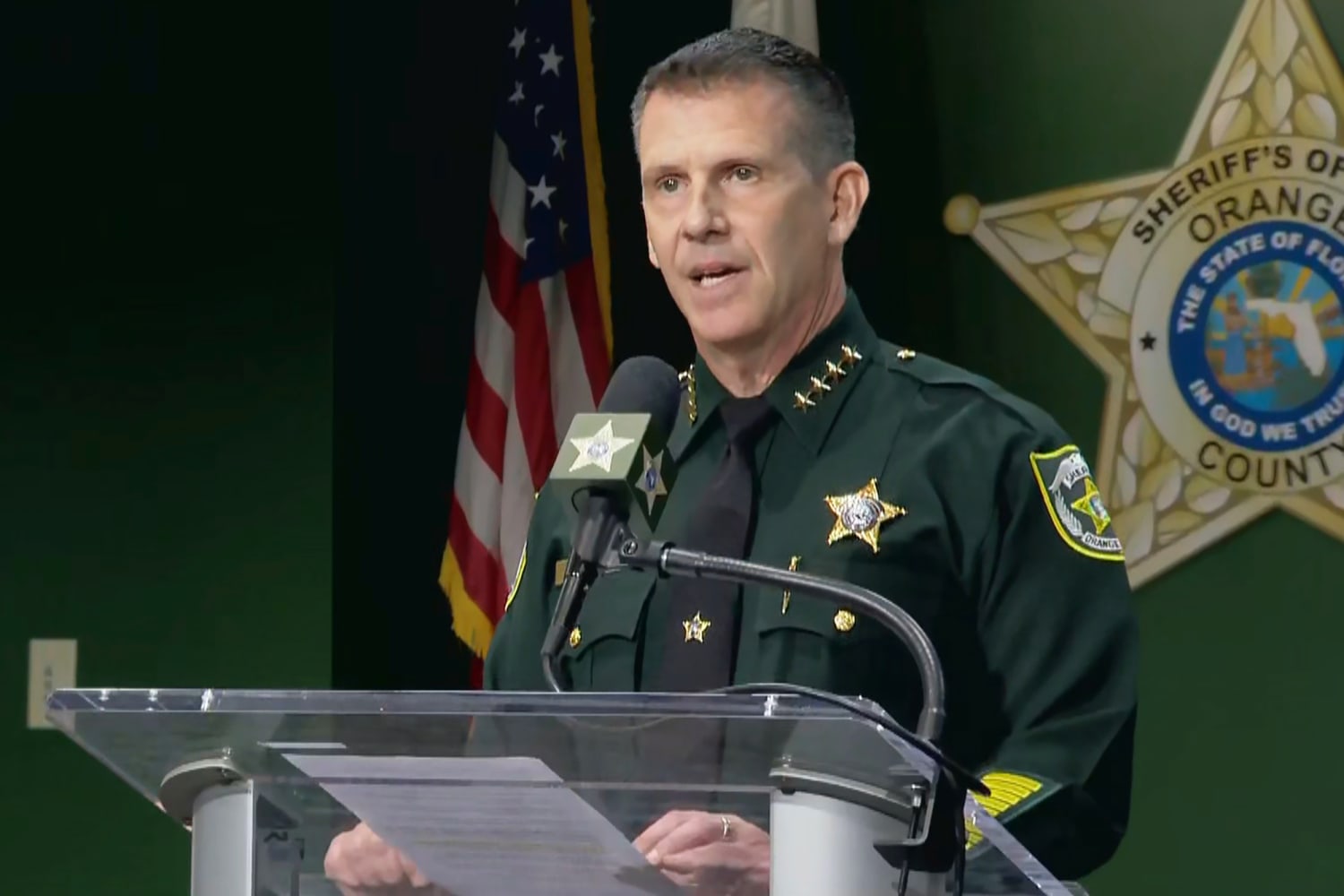 A Florida man suspected of killing a woman returned to the scene Wednesday afternoon and shot four other people, killing a 9-year-old child and a television news reporter, the Orange County sheriff said.
Sheriff John Mina said a Spectrum 13 news crew was in Pine Hills around 4 p.m. covering the death of a 20-year-old woman who was shot around 11 a.m. in that area.
Mina said the suspect in the prior murder, 19-year-old Keith Melvin Moses, returned to the scene and opened fire on a vehicle with the reporter and photographer, one of whom later died.
The sheriff said Moses then went to a nearby house, went inside and shot a mother and her 9-year-old child. The child died.
Mina said Moses is being charged in the woman's death Wednesday morning and will be charged later in four other shootings.
Mina said, "The suspect is not saying much right now." "It is not clear whether he knew they were the news media or not."
Mina said there is no apparent connection between Moses and the mother and child who were shot Wednesday afternoon.
He said the woman found dead earlier was known to the suspect.
Mina said, "As far as we know, the suspect has no relation to the journalists and the mother and the 9-year-old girl." "We don't know why he came into that house."
Meena said that Musa was responsible for all the five shootings. He was armed with a handgun, Mina said, and investigators believe that was the weapon involved.
this is a evolve Story. Please check back for updates.