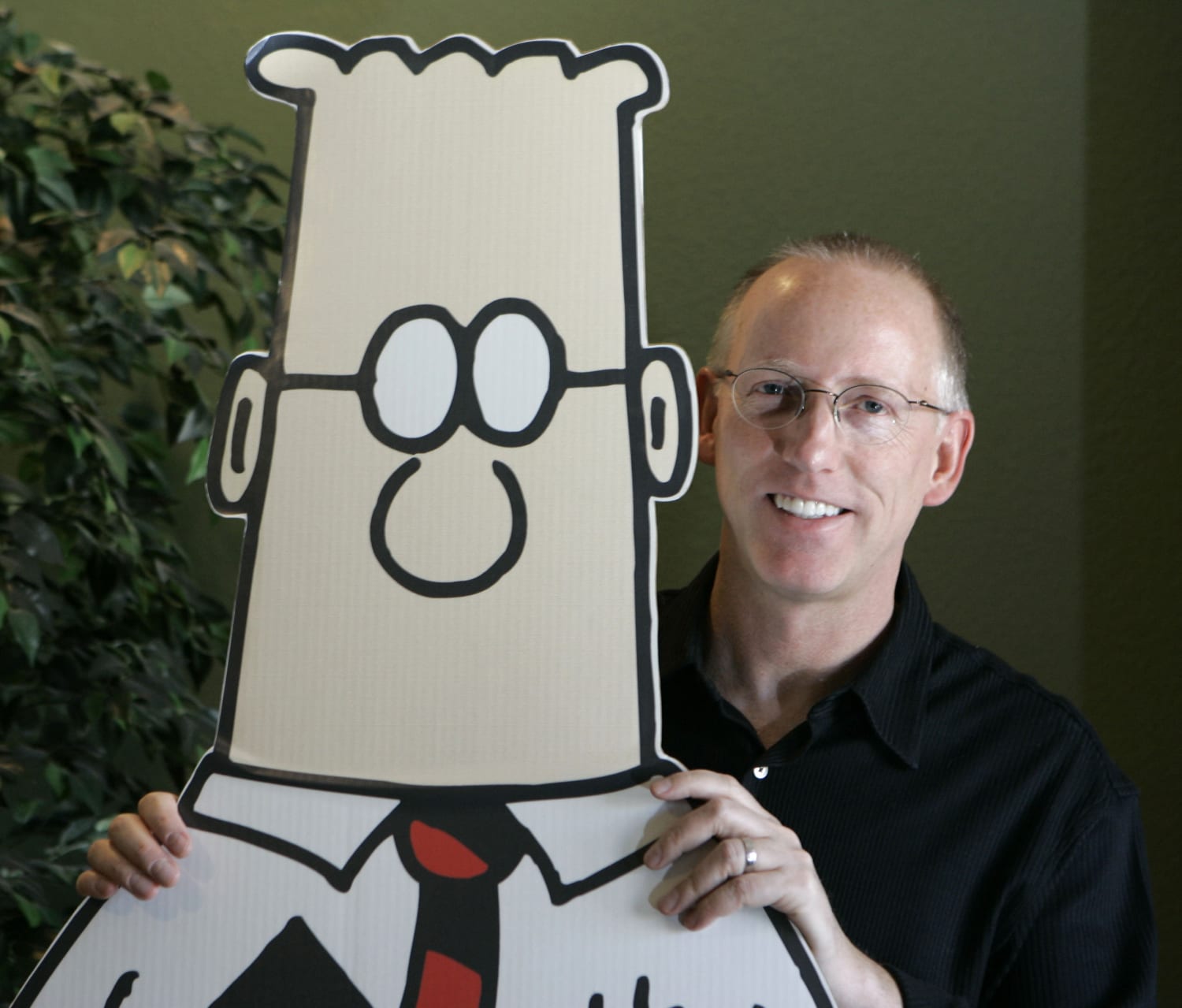 The creator of a Dilbert comic strip faced cancellation Saturday after he defended comments describing people who are black as members of a "hate group" that white people should "get away from."
Various media publishers across the US have condemned Dilbert creator Scott Adams' racist, hateful and discriminatory comments, saying they will no longer provide a platform for his work.
Andrews McMeel Syndication, which distributes Dilbert, did not immediately respond to requests for comment Saturday. But Adams defended herself on social media against people she said were "hating me and canceling me."
Dilbert is a long-running comic that pokes fun at office-place culture.
The backlash began after last week's episode of the YouTube show, "Real Coffee with Scott Adams". Among other topics, Adams referenced a Rasmussen Reports survey that asked whether people agreed with the statement "it's okay to be white".
Most agreed, but Adams noted that 26% of black respondents disagreed and others were not sure.
The Anti-Defamation League says the phrase was popularized in 2017 by members of the discussion forum 4chan as part of a trolling campaign, but then began to be used by some white supremacists.
Adams, who is white, repeatedly referred to black people as members of "hate groups" or "racist hate groups" and said he would no longer "help black Americans."
"Based on the current way things are going, the best advice I would give white people is to stay the hell away from black people," Adams said on his Wednesday show.
In another episode of his online show on Saturday, Adams said he was pushing for "everyone to be treated as a person" without discrimination.
Adams said, "But you should avoid any group that doesn't respect you, even if the people within the group are fine."
The Los Angeles Times cited Adams' "racist comments" in announcing Saturday that Dilbert would be discontinued on Mondays in most editions and that its final run in Sunday comics — which are already in print — would be March 12.
The San Antonio Express-News, which is part of Hearst Newspapers, said Saturday it would remove the Dilbert comic strip effective Monday "due to hateful and discriminatory public comments by its creator."
usa today network tweeted on Friday that it would also stop publishing Dilbert "due to recent discriminatory comments by its creator".
The Plain Dealer in Cleveland and other publications that are part of Advance Local Media also announced they were dropping Dilbert.
Chris Quinn, editor of The Plain Dealer, wrote, "This is a decision based on the principles of this news organization and the community we serve." "We are not home to people who support casteism. We certainly do not want to provide financial support to them."
Christopher Kelly, vice president of content for NJ Advance Media, wrote that the news organization believes in the "free and fair exchange of ideas."
"But when those views cross over into hate speech, a line must be drawn," Kelly wrote.