The company announced on Tuesday that Meta would lay off 10,000 more employees and that restructuring costs would range from $3 billion to $5 billion, with CEO Mark Zuckerberg warning that the economic instability could continue for "many years."
Meta shares were up about 5.5%.
In a message to employees, Zuckerberg said, "Here's the timeline of what you should expect: Over the next few months, the organization's leaders will be focused on flattening our organizations, canceling low-priority projects, and reducing our hiring rates." Will announce restructuring plans." Posted on Meta's blog.
He added that the company plans to close an additional 5,000 open roles that have yet to be filled. Pointing to the ongoing economic uncertainty, Zuckerberg said the company "must be prepared for the possibility that this new economic reality will continue for many years."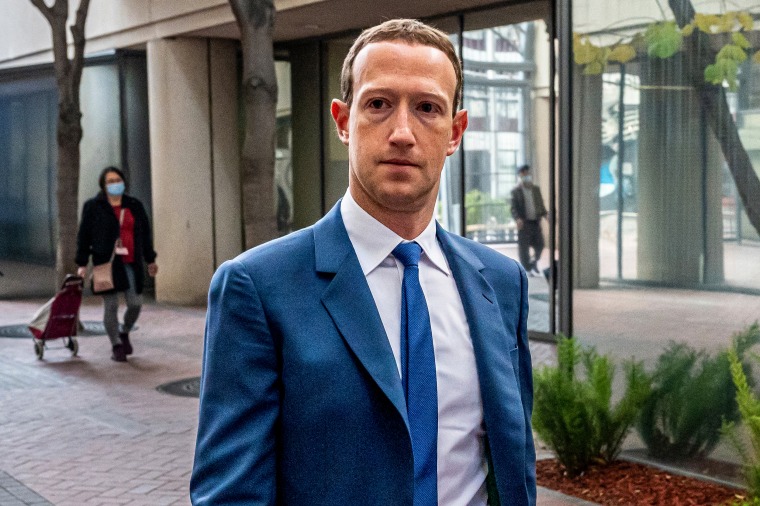 In an SEC filing announcing the cuts, the company also said it anticipates reducing total expenses in 2023 from $86 billion to $92 billion.
The new round of layoffs follows a round of cuts announced in November that affected more than 11,000 employees, equivalent to about 13% of Meta's total workforce.
Zuckerberg has pitched 2023 as the company's "year of efficiency", with the firm aiming to become "a stronger and more agile organization".
Zuckerberg said, "We are a technology company, and our end output is what we create for people." As part of the restructuring, the company will also increase the number of direct reports each manager has.
Zuckerberg told analysts in February that Meta plans to "cut projects that are not performing or may no longer be important" as well as "remove layers of middle management to make faster decisions." "
"A weaker organization will execute its top priorities faster," Zuckerberg's message said.
Nevertheless, Meta has continued to spend billions of dollars to develop the virtual reality and augmented reality technologies needed to build the digital universe. The company's Reality Labs division that has been tasked with creating the Metaverse is projected to lose about $13.7 billion in 2022 on revenue of $2.16 billion.
Amazon announced a new round of layoffs in January, affecting 18,000 employees across multiple divisions.
Twilio, Dell, Zoom and eBay also recently disclosed significant reductions in their workforce. In January, Google revealed plans to lay off more than 12,000 employees, Microsoft announced plans to cut 10,000 employees and Salesforce said it planned to cut 7,000 jobs.
Ashley Capute, CNBC Contribution,