MEXICO CITY – Mexican lawmakers on Wednesday approved a controversial overhaul of the body that oversees the country's elections, a move critics warn will undermine democracy ahead of next year's presidential election.
President Andrés Manuel López Obrador argues that the reorganization would save $150 million per year and reduce the influence of economic interests in politics.
But opposition lawmakers and civil society groups have said they will challenge the changes in the Supreme Court, arguing they are unconstitutional. Protests are planned in several cities on Sunday.
The Senate approved the reform, which still needs to be signed into law by López Obrador, 72 to 50.
The changes would cut the National Electoral Institute's (INE) budget, reduce staff and close offices.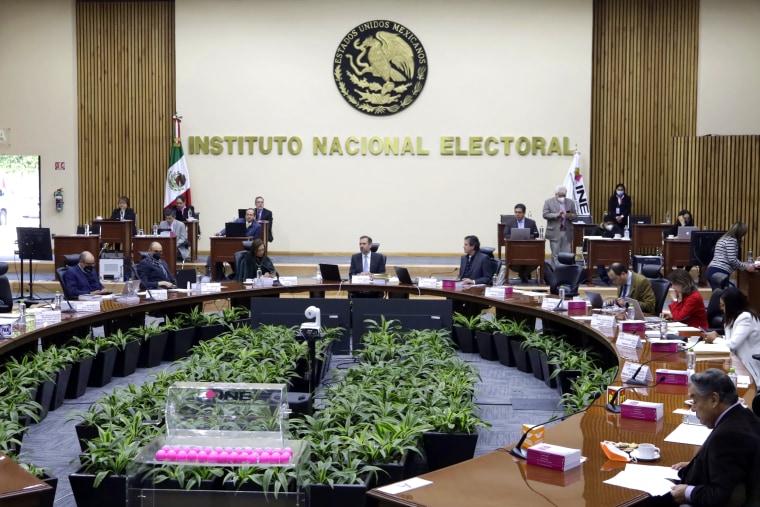 The INE has played a key role in Mexico's transition to multi-party democracy since it left federal one-party rule in 2000. Critics fear that some progress is being lost in a pattern of eroding electoral confidence in the United States. Brazil.
López Obrador has repeatedly attacked the election agency, saying that voter fraud robbed him of his victory in the 2006 presidential election.
The head of INE, Lorenzo Córdova, called the changes a "democratic blow" that puts "certain, reliable and transparent" elections at risk. Córdova said the proposed "brutal cuts" in personnel would hinder the setting up and counting of vote centers.
The changes, dubbed "Plan B", follow a more ambitious constitutional overhaul last year that fell short of the required two-thirds majority. That bill sought to turn the INE into a smaller body of elected officials.
Mexico will hold two state elections in June and a general election next year, which includes votes for president and elected officials in 30 states.