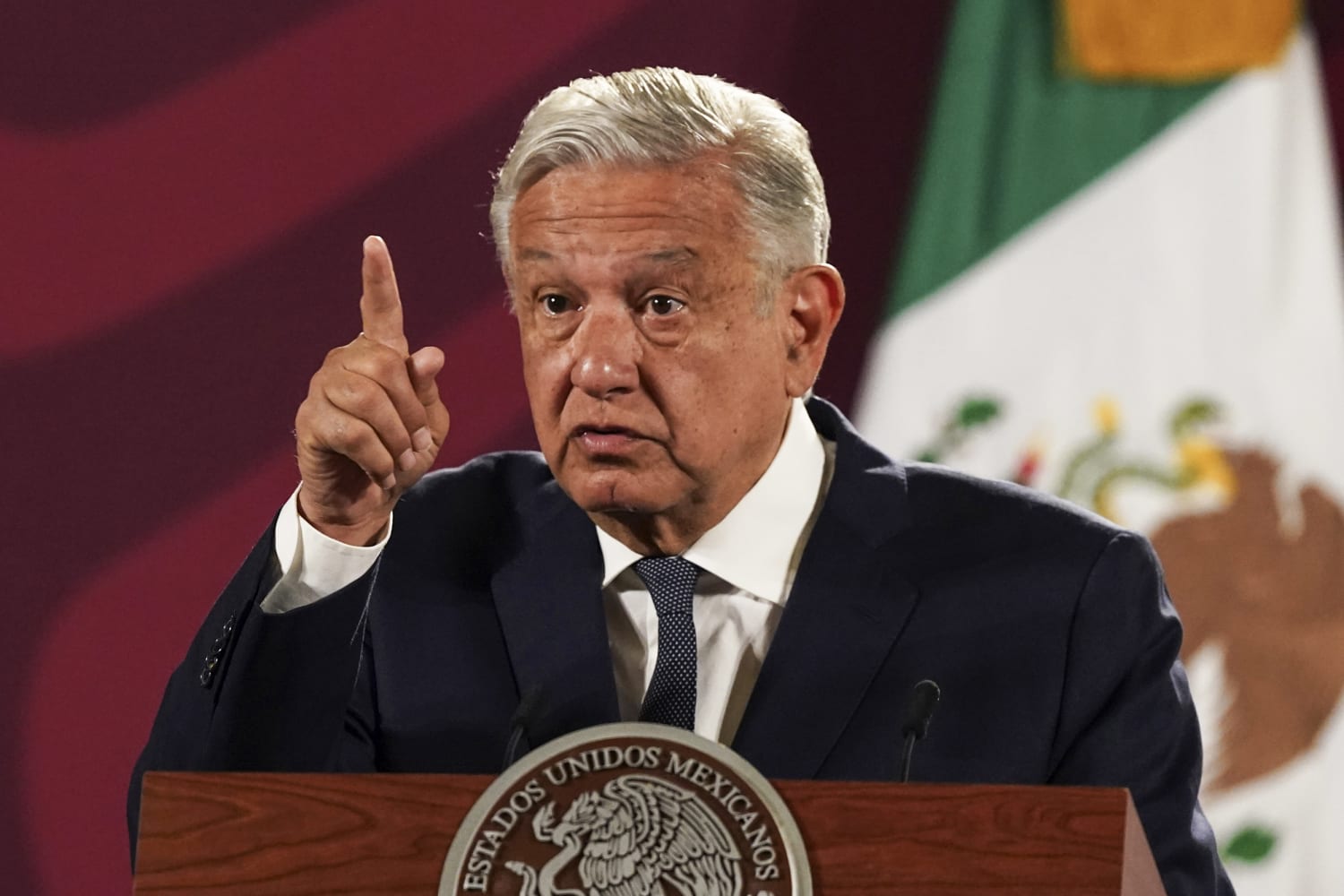 MEXICO CITY – Mexican President Andres Manuel Lopez Obrador on Thursday rebuked calls from some US lawmakers advocating military action in Mexico against drug cartels, describing the proposals as threats to Mexican sovereignty.
"We are not going to allow any foreign government to intervene in our territory, let alone the interference of the government's armed forces," López Obrador said during a routine news conference.
The kidnapping of four Americans – two of whom were killed – in a northern border state has intensified calls for Republican lawmakers in Washington to take a tougher line on organized crime.
Texas Republican Dan Crenshaw issued a message on Twitter on Wednesday in Spanish asking Lopez Obrador why he opposes a resolution Congress introduced in January to authorize military force targeting drug cartels in Mexico Was.
"Besides being irresponsible, this is a crime against the people of Mexico," López Obrador said during the news conference, adding that Mexico "doesn't take orders from anyone."
Republican Senator Lindsey Graham said in a Fox News interview on Monday that it was time to "put Mexico on notice" and advocated legislation to classify some Mexican drug cartels as "foreign terrorist groups."
The deadly kidnapping and reprisal could complicate delicate efforts to foster closer cooperation between the US and Mexico on immigration and drug trafficking, especially ultra-lethal fentanyl.
López Obrador said he would launch a public information campaign aimed at Mexicans in the United States regarding the Republican-led proposal.
López Obrador said that if Republican lawmakers "try to use Mexico for their own promotional, electoral and political purposes, we will call not to vote for that party."