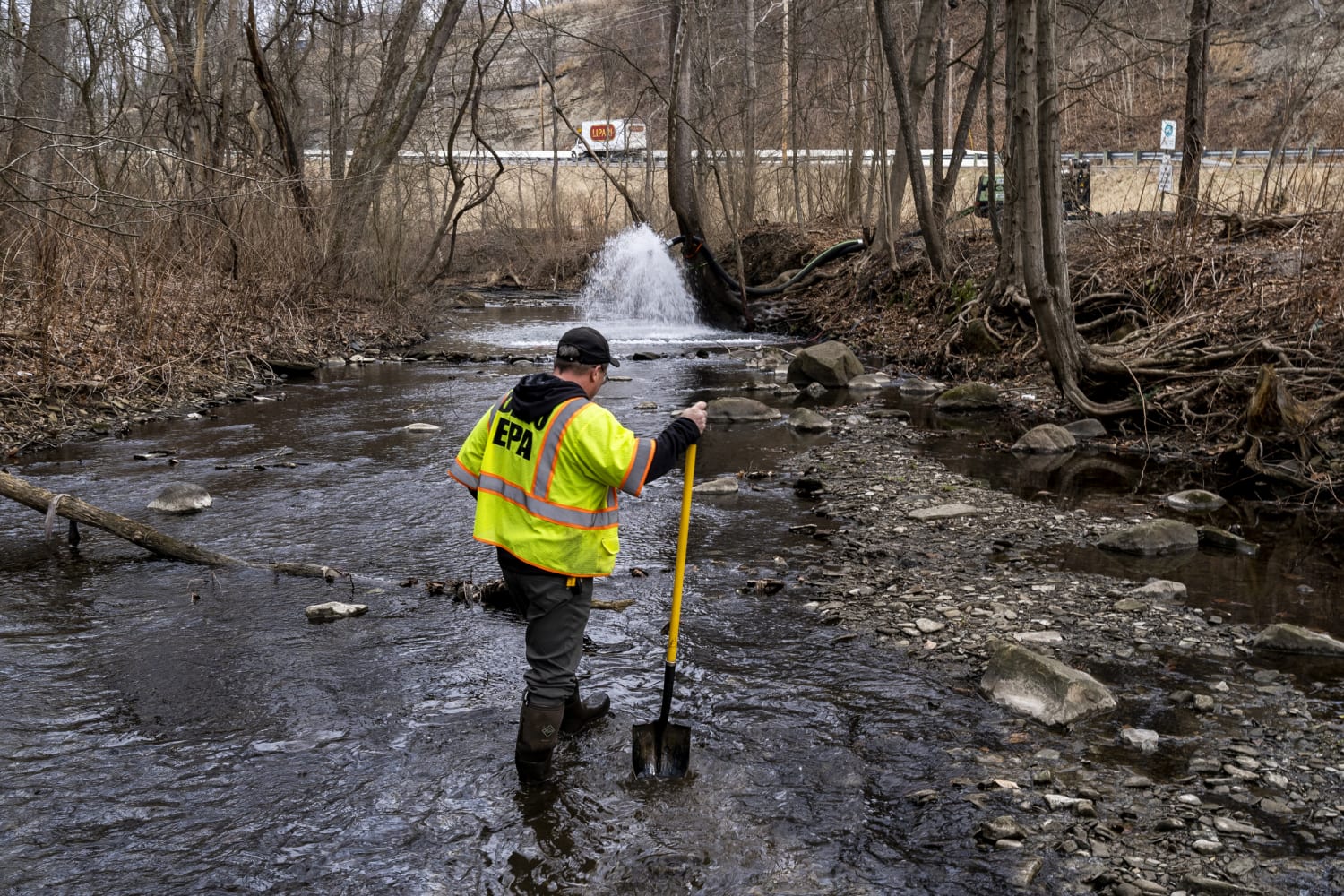 Federal transportation officials are expected to release a preliminary report on Thursday investigating the derailment of a train carrying hazardous chemicals.
A National Transportation Safety Board report may offer clues as to what caused the February 3 crash of a 150-car Norfolk Southern Railway train in East Palestine, just west of the Pennsylvania state line.
An agency official had earlier said that one of the cars may have a broken or worn axle.
The derailment took place at 8:55 pm when the train was carrying several chemicals, including the highly flammable carcinogen vinyl chloride, used to produce polyvinyl chloride (PVC) for packaging materials and other products.
The prospect of a catastrophic tanker failure – and an explosion that could send shrapnel up to a mile – prompted the Norfolk Southern Railway to conduct a controlled release on 6 February.
In the weeks since, state officials in Ohio reported a fish kill in nearby streams, while residents have sought to protect their homes from contamination. Some people who were forced to flee their homes during the release have sued the company, claiming negligence.
On Tuesday, the Environmental Protection Agency ordered the rail company to identify and clean the contaminated soil and water. Pennsylvania Gov. Josh Shapiro said his office has made a criminal reference to the derailment, while Ohio officials indicated they may also pursue legal action against the company.
The company launched a website documenting its cleanup efforts and citing EPA data showing air and water safety data.
"We recognize that we have a responsibility, and we are committed to doing the right thing for the residents of East Palestine," the company said in a statement included on the site.
"We are going to learn from this terrible accident and work with regulators and elected officials to improve rail safety," the statement said.