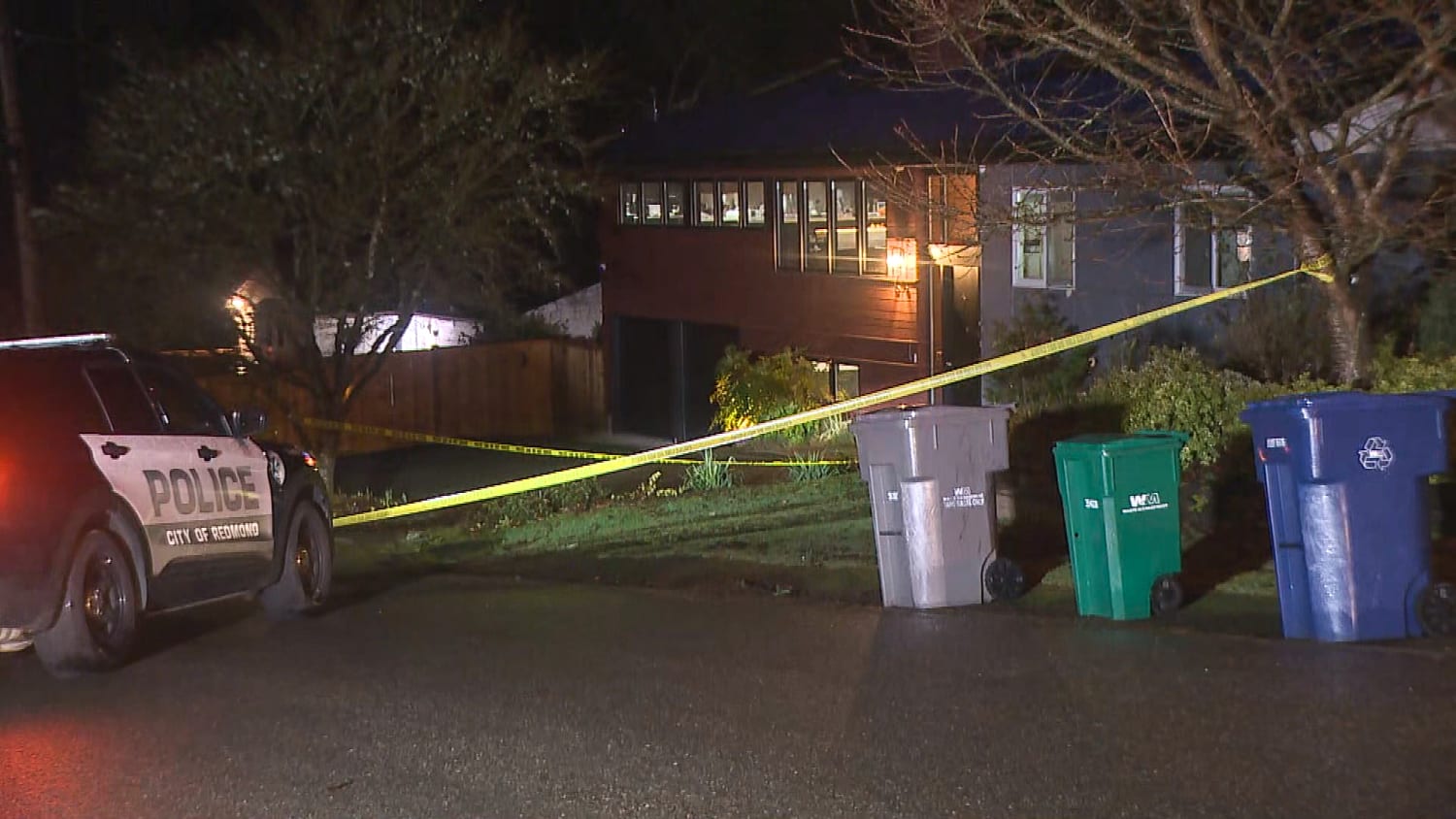 A podcast host and her husband from Washington state were killed Friday morning by a Texas truck driver who followed the woman, police said.
Speaking to reporters, Redmond Police Chief Darrell Lowe called the killings "the worst outcome ever for a stalking case."
"It's every victim's, every detective's, every police chief's worst nightmare," he said.
Authorities believe the shooter, identified as 38-year-old Ramin Khodkarmarzai, broke into the couple's home in Redmond, about 15 miles northeast of Seattle, through a bedroom window around 2 a.m. Went. 911.
Redmond police spokeswoman Jill Green said when officers arrived they found the woman's 35-year-old husband with a gunshot wound to the chest.
Police performed CPR on the man, but he died of his injuries. A 33-year-old woman was found dead inside the residence with the shooter. Green said the gunman died of a self-inflicted gunshot wound.
The victims have not been identified.
Lowe said the woman and the suspect met in a group of Farsi-speaking people through a social network app.
,"Apparently he got to know her because of a podcast she was doing and they kind of struck up a friendship, talked," Green said. ,
The woman first contacted the Redmond Police Department in December, Lowe said, and followed up in January because the suspect's actions were "rapid."
Lowe said, at one point, she reported more than 100 "contacts" with the man in a single day. Lowe said he appeared in person and sent through the mail gifts and other items.
He said the victims installed security cameras and "did everything they could" to protect themselves.
Lowe said he was informed of the matter earlier this week.
King County District Court records show Khodkarmarzai was charged with one count of misconduct and two counts of telephone harassment on March 2, the same day a bench warrant was issued for his arrest.
On March 3, a judge granted a temporary protection order against Khodkarmarzai and set a hearing for a full order, records show.
Khodkarmarzai, who was not present at the hearing, was ordered to surrender his weapons. Green said the gunman lived in Texas, so officers could not serve the man with the order. "Because we haven't been able to contact him."
Police do not know how long he had lived in Washington before the shooting.
Green said, "It's unfortunate that the chase ended in such a tragic way."