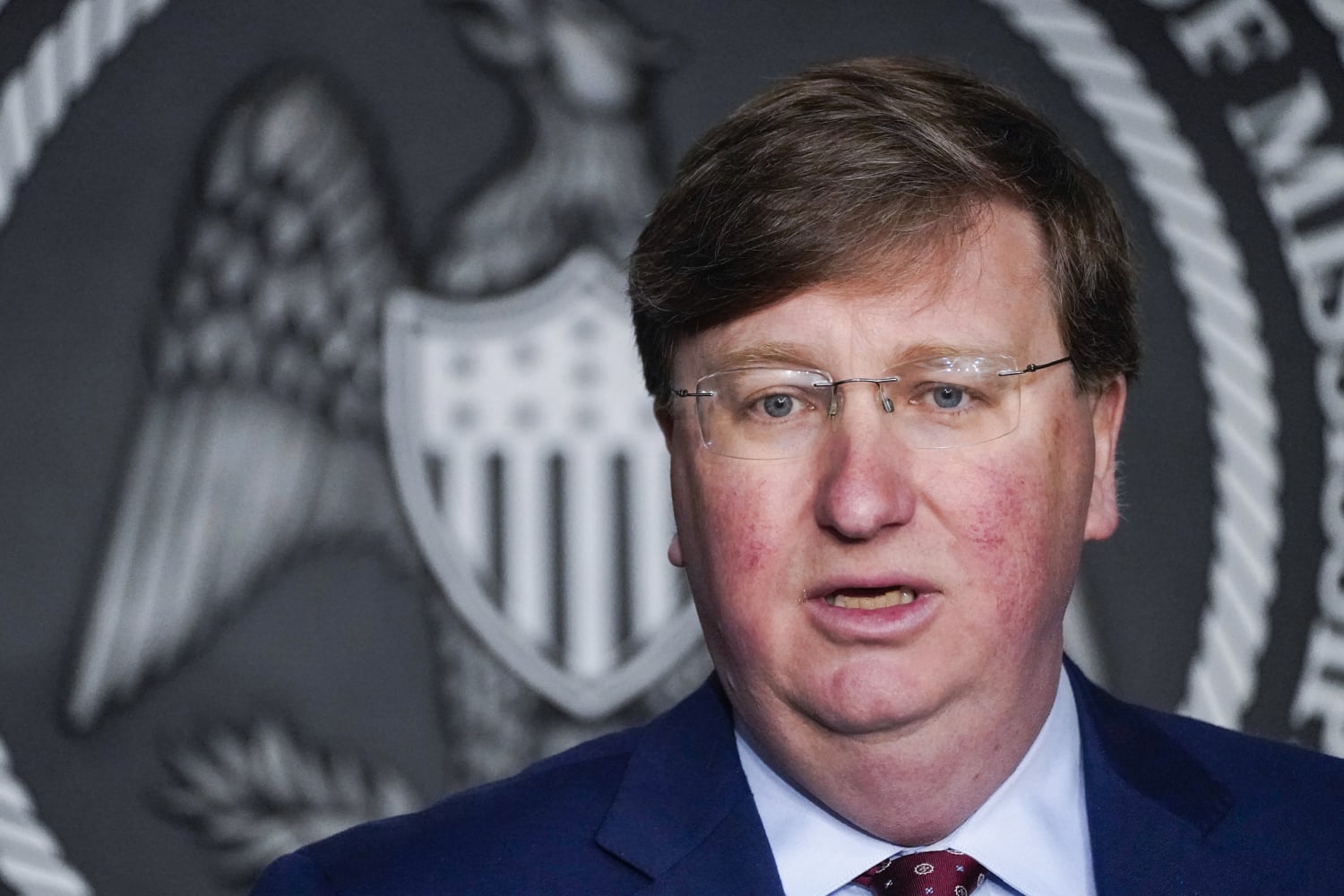 A new poll in the Mississippi governor's race released Thursday finds the GOP Gov. Tate Reeves faces a potentially competitive race this fall, though he still has an advantage in the Republican state.
A Magnolia Tribune/Mason-Dixon poll found that 46% of registered Mississippi voters support Reeves and 39% support Democrat Brandon Presley, a member of the state's Public Service Commission. Fifteen percent were undecided.
Presley had a slight advantage among independent voters, with 42% supporting him, 37% supporting Reeves, and 21% undecided. The Democrat has some work to do to boost his name recognition, with 37% of voters polled saying they don't recognize his name.
Presley, who is a relative of the late Elvis Presley, is the only Democratic candidate in the race. Reeves does not face a significant primary challenger, so the two candidates will face off in November.
Although Democrats may find some solace in the latest poll, a statewide victory remains difficult for any Democrat in this traditionally Republican state. Former President Donald Trump carried the state by 17 percentage points in 2020, but Reeves won a first term in 2019 by only 5 points.
The survey surveyed 625 registered voters via live telephone interviews from March 6-9. The poll has a margin of error of plus or minus 4 percentage points.