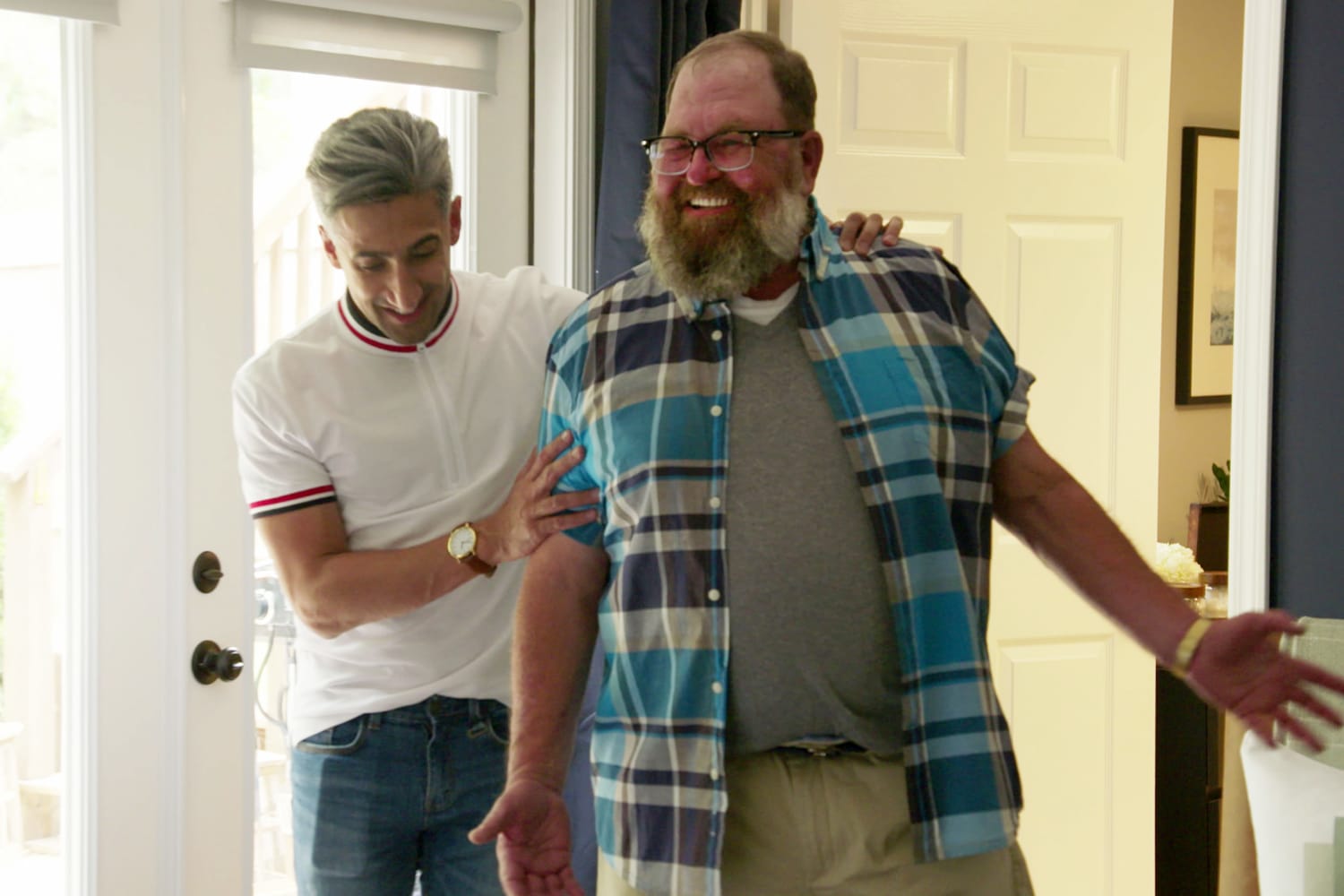 "Queer Eye" star Tom Jackson, who won the hearts of fans across the country after his story was featured in the first season of the rebooted series, has died at the age of 63, the show announced.
"It is with a heavy heart that we say goodbye to a member of our Queer Eye family. Rest in Peace, Tom Jackson," the show said in a post on its official Instagram, sharing a series of photos from the episode featuring Jackson.
Fab Five member Tan France commented on the post, writing, "Such incredibly sad news."
"RIP Tom," wrote Jonathan Van Ness with a red heart emoji.
An online obituary for Jackson confirmed that he died on March 3 after losing his battle with metastatic adenocarcinoma.
Adenocarcinoma is a cancer that begins in the glands that line the inside of organs, according to the City of Hope website. Once it has spread to other parts of the body, it is said to be metastatic.
According to his obituary, Jackson was born on December 20, 1959, in Ashland, Kentucky. He is survived by his daughter, Katie (RJ) Phelps, two grandsons, Chandler and Watson Phelps, sisters, Cosetta (Jeff) Stewart and Jackie Lynn. children, as well as many aunts, uncles, cousins, nieces and nephews.
"Tom loved being a dad to his two grandchildren, who were his pride and joy. One of the highlights of Tom's life was being cast on the Netflix show, 'Queer Eye,'" said Obit. "He enjoyed the notoriety and shared his experience with anyone who would listen!"
Jackson wowed viewers in the first episode titled "You Can't Fix Ugly" of the newly-remastered "Queer Eye," which premiered on Netflix on February 7, 2018. In it, Jackson recounts his life from France, Van Ness, Karamo Brown, Bobby Burke and Antoni Porowski. The people who are given makeovers on the show are called "heroes".
In their episode, the hosts help him successfully reconcile with his ex-wife, Abby Parr.
Months after the episode's release, the two would become engaged and married a second time. However, in 2019, Jackson revealed on Twitter that he and Parr had divorced,
Jackson's obituary stated: "We will never forget our dear Tom. He brought joy, humor, strength and love to our family. He is special to us and we look forward to seeing him again one day." .
It also said that in lieu of flowers, "please watch Season 1, Episode 1 of 'Queer Eye' on Netflix and tell others about it in Tom's honor."