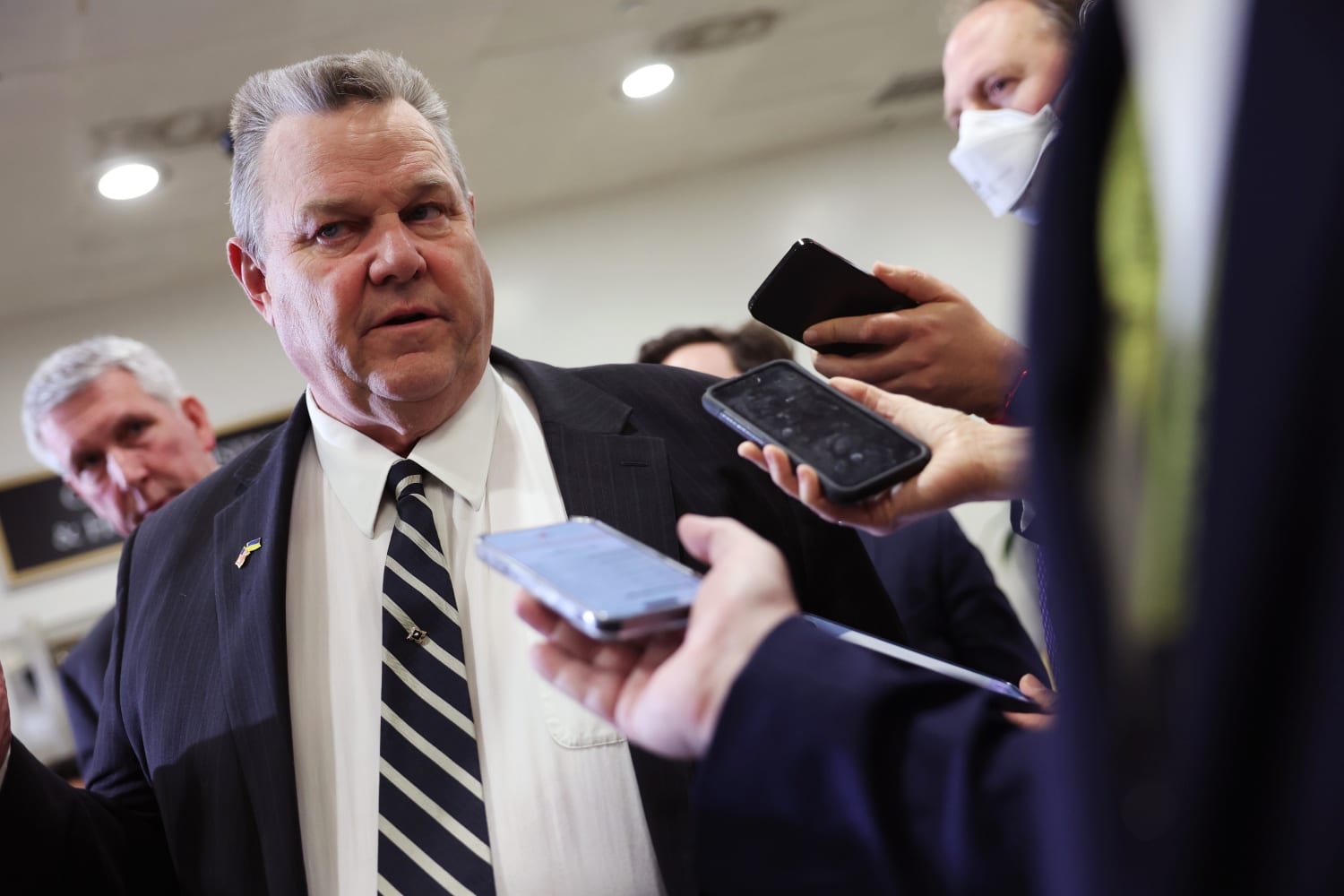 Sen. John Tester, D-Mont. announced Wednesday that he would run for re-election, a decision that comes as Democrats look to hold on to their slim Senate majority in 2024.
"Montanans need a fighter who will hold our government accountable and demand lower costs for veterans and families from Washington," Tester tweeted Wednesday. "I will always fight to protect our Montana values. Let's get to work."
Tester, 66, was first elected in 2006, having survived several election cycles in Montana, a Republican-leaning state that then-President Donald Trump won by about 16 points in the 2020 presidential election.
Tester's announcement comes after he told NBC News earlier this month that he was still undecided on whether to seek re-election in 2024. The timeline for their decision other than sometime this year.
"Finally, finally, I've got a farm that's been in the family for over 100 years," he said.
"We have to make sure that's taken care of. We have to make sure that we've thought through all the processes of what's going to happen over the next eight years. And so once we get that done, We can come down and take a decision."
Examiner expressed concern about the future of the Democratic Party after the midterm elections in November.
In an interview on NBC News' "Meet the Press" in December, Tester said he believed his party's "very poor" messaging in the midterm elections cost him support in rural America. The Montana senator suggested that Democrats need to focus their messaging "more on what we're doing for rural America."
Tester said he doesn't believe Democrats talk about their accomplishments in a way that appeals "nearly enough" to rural voters, pointing to bipartisan infrastructure legislation that Congress is slated to pass in 2021.
"When it comes to broadband and power distribution and roads and bridges, it's going to be a big help to rural America. We didn't talk about it," Tester said on "Meet the Press." "We didn't talk about it from a rural perspective."