According to The Associated Press, the latest round of severe weather comes after major flooding over the opening weekend saw dozens of people rescued by first responders and the California National Guard.
A video shows a member of the guard Helping a driver out of a car stuck in water.
California Gov. Gavin Newsom has declared a state of emergency in several counties in recent weeks, with the Biden administration also pledging to continue federal support.
Meanwhile, a clipper system moving east through the lower Great Lakes was expected to bring light to moderate snowfall across the Great Lakes before reaching New England on Monday.
"Far south, a wave front is forecast to bring some severe thunderstorms to the southeast through tonight," the weather service said.
"This wave is forecast to interact with a clipper system operating in the Great Lakes and rapidly intensify into a powerful nor'easter off the New England coast on Tuesday, bringing heavy sleet with rain/snow near the coast inland and High winds come."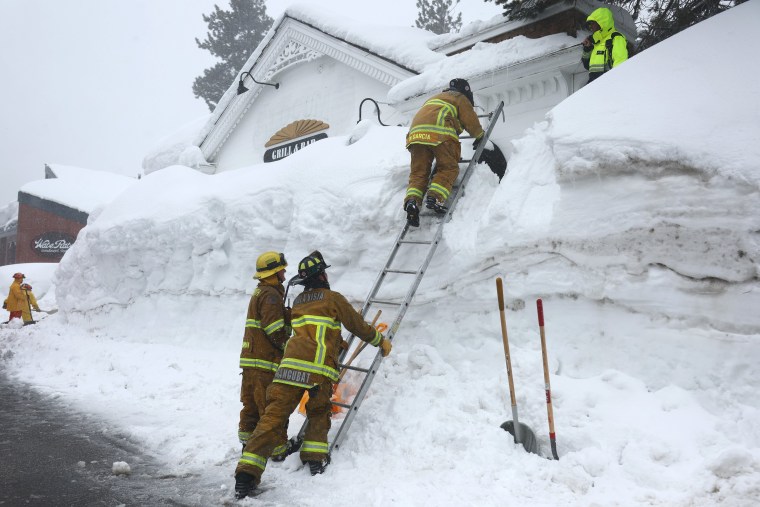 The weather service warned that heavy snow rates of up to 2 inches per hour are possible, while strong winds from the nor'easter could make travel "from dangerous to nearly impossible." It said that inclement weather conditions could also cause power outages and damage to trees.
It added that more than 12 inches of snow could be seen in the higher elevation areas in the interior of the Northeast. It further warned that some areas could see localized high snow amounts, including the Catskills in New York, the Berkshires in western Massachusetts, and the southern Green Mountains in Vermont.
"Widespread minor coastal flooding is possible Monday night into Wednesday as a low pressure deepens off the coast of New England and strong winds are expected near Cape Cod later Tuesday," the weather service said. "