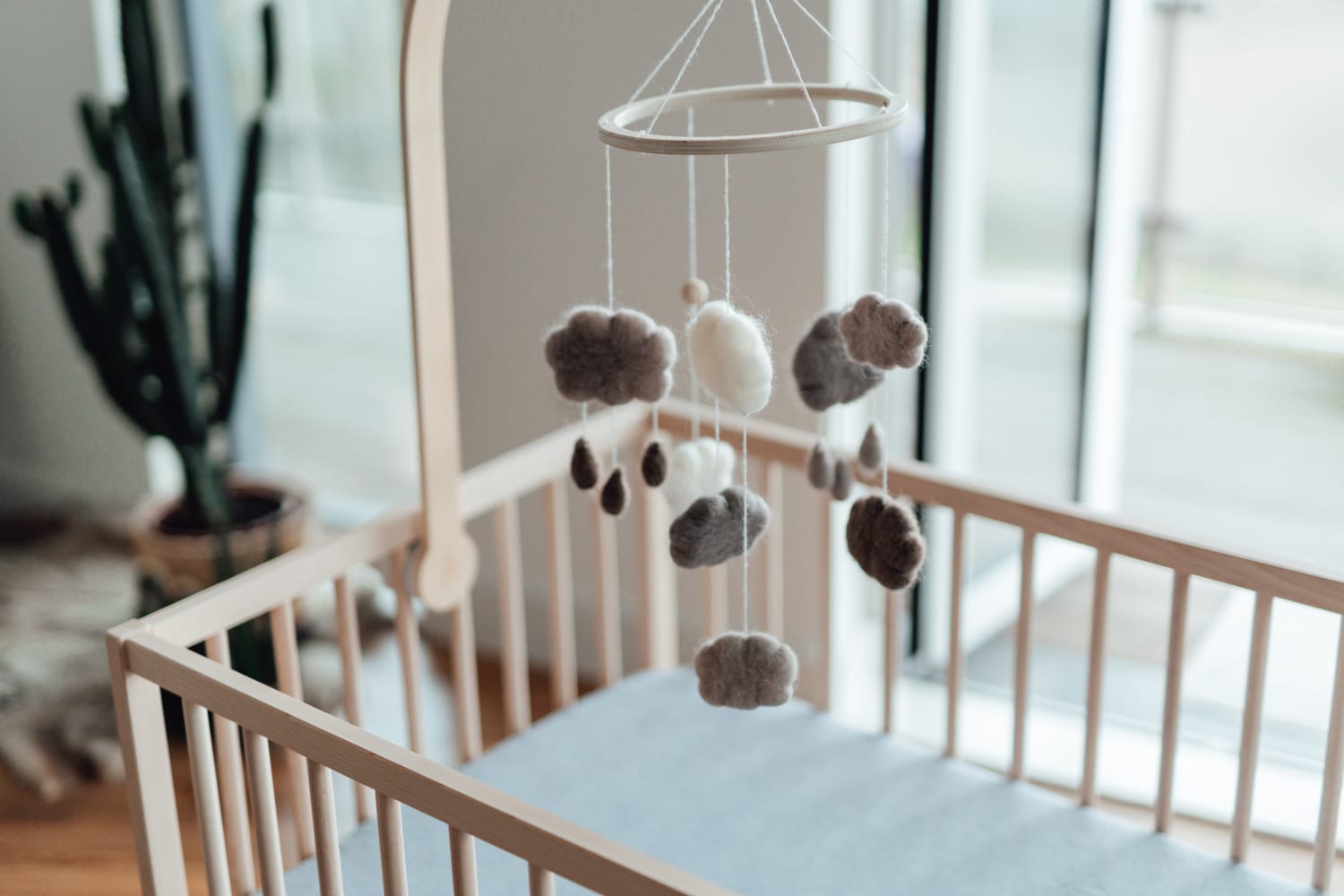 Despite a record low infant mortality rate in 2020, a new study finds an unexpected jump in unexplained deaths among black infants during the first year of the coronavirus pandemic.
The rate of SIDS, or sudden infant death syndrome, increased by 15% in a single year from 33.3 deaths per 100,000 babies born in 2019, according to research from the Centers for Disease Control and Prevention published Monday. Medical Journal in Pediatrics.
SIDS is a well-known term, and is used in cases in which the cause of death cannot be determined with certainty. It is not used when a child is found to have accidentally suffocated from a pillow cushion, for example.
In the data collection, SIDS and incidents of accidental suffocation or strangulation fall under SUID, or sudden unexplained infant death.
SIDS data is not broken down by race and ethnicity, but SUID numbers are. That's where researchers found an increase in unexplained deaths among black infants, but not for any other racial or ethnic groups.
"This finding was absolutely surprising to us," said study author Sharon Parks Brown, senior epidemiologist with the CDC's Perinatal and Child Health Team. The racial and ethnic breakdown of such deaths has been consistent for decades, he said.
The reasons for the jump are unknown. This could be a statistical anomaly – an unexplained blip in the data – that will need to be monitored for several more years to see if the increase persists.
It may also reflect adjustments the National Association of Medical Examiners made in 2019 to how sudden infant deaths are classified on death certificates.
The guidance stated that finding infants on or near soft bedding was not sufficient to qualify such deaths as accidental suffocation without evidence that the infants' airways were actually blocked. According to the recommendations those cases should be classified as SIDS.
"Had the new guidance been followed, it could have led to an increase in the reporting of SIDS," the study authors wrote.
Whatever the reason, complex racial disparities clearly persist. Black people were disproportionately affected by the pandemic, both from the disease and the economic strain that came with the pandemic.
Black people are twice as likely as whites to live in poverty, according to an editorial published with the study.
"And among households with children, those who identify as non-Hispanic Black are 50% more likely to be homeless," the authors wrote.
"If you don't have a safe place for your child to sleep, how do you get them to sleep safely?" said Dr. Rebecca Carlin, a pediatrician affiliated with Columbia University in New York and a co-author of the editorial.
What's more, black communities have higher rates of smoking and preterm births. Both are risk factors for sudden infant death.
safe sleep practices
Parks Brown and his team published a study in 2021 that found unsafe bedding to be a leading cause of unexpected deaths in babies 4 months and younger.
For this age group, according to the American Academy of Pediatrics, soft items, such as blankets, pillows, crib bumpers and stuffed animals, should not be placed in the crib when babies are sleeping or otherwise left unattended. Children that age do not have the strength and motor skills to move away from choking hazards.
AAP guidelines say that very young babies should be put to sleep on their backs until their first birthday. They should sleep alone in their bed on hard, flat surfaces with only fitted sheets. Couches and armchairs put children at an extremely high risk of suffocation, as they can become trapped between the seat cushion or a sleeping adult.
Experts also recommend keeping babies' cribs in caregivers' rooms for at least six months.
Other ways to reduce your risk of sudden infant death syndrome:
Breastfeeding, when possible, has been shown to reduce the risk of sudden infant death. The AAP also cited evidence that pacifiers given during naps and at bedtime may be beneficial.
Weighted blankets and sleepers should not be used on or near sleeping infants.
Make sure babies' cribs aren't retracted for safety hazards.
Help babies strengthen the muscles they'll someday use to roll over and away from potential hazards with supervised "tummy time." This practice can begin, the AAP says, soon after babies are able to go home from the hospital.
follow nbc health But Twitter And Facebook,