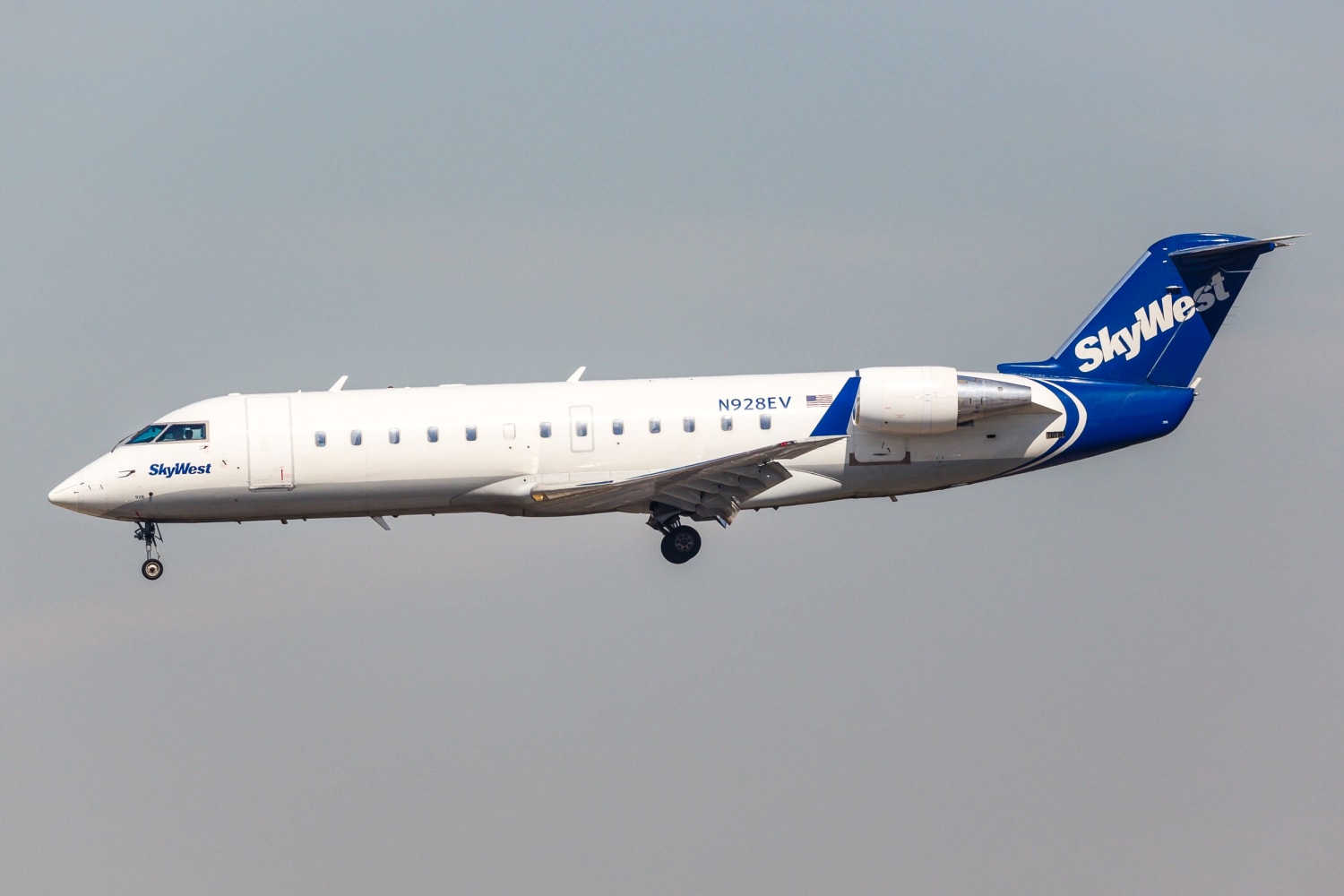 An internal investigation is underway after an altercation between two flight attendants led to a delay in takeoff, leaving one of them in tears and both exiting the plane.
American Airlines Flight 4860, operated by SkyWest Airlines as American Eagle, was prepared to fly from Los Angeles to Houston on Saturday afternoon when an argument soured the trip.
ESPN SportsCenter anchor and reporter Ashley Brewer shared a TikTok video in which she said the first-class passenger requested to switch seats with someone in coach so she could sit next to her husband.
A male flight attendant agreed to allow her to switch, but a female flight attendant argued that it was against the rules, according to Brewer.
Brewer said the first-class passenger sitting next to her was fine to move, but the argument escalated between the flight attendants.
"For some reason the flight attendants weren't okay, and they kept going back and forth in the middle of the aisle about the rules, what was right and what was wrong," Brewer said. "They just had some beef or something, so they went back and forth and he started yelling at her. That was really, out of line. They shouldn't have done that."
Brewer said the female flight attendant ran to the front of the plane and began crying. She said she went to the female flight attendant to check-in and the flight attendant allegedly said "I'm not flying with her."
The pilot and flight crew came out and tried to talk to the two flight attendants, but eventually both flight attendants left the plane.
According to a video by Brewer, passengers had to wait up to two hours for new crew members to board the flight.
FlightAware data shows the flight was delayed an hour and took off from Los Angeles International Airport at 2:04 p.m. local time and landed in Houston around 7 p.m. local time.
SkyWest said in a statement that it is aware of reports "regarding a flight attendant issue" that caused the flight to be delayed on Saturday.
"We apologize for the delay and apologize for any inconvenience caused to our passengers. We hold all of our staff to the highest standards of professionalism and are conducting an internal investigation related to this flight," the statement said. "