Memphis, Tenn. — A Memphis police supervisor was on the scene when Tyra Nichols was beaten to death by retired officers with their benefits a day before a hearing, according to documents filed to revoke his law enforcement certification.
Lt. DeWayne Smith was identified in records obtained by media outlets on Friday as the officer who the officers said had retired before his dismissal hearing earlier this month.
Some Memphis City Council members were upset that an official had been allowed to retire before steps were taken to fire him, including Council Vice President JB Smiley Jr., who said it did not seem fair that the then-unknown The officer can keep the pension and other benefits.
"I don't like the fact that her parents are paying this officer to go on and live and it's disturbing," Smiley said.
Nichols' family attorney said the department should not have allowed Smith to "cowardly escape the consequences of his actions" and retire after 25 years.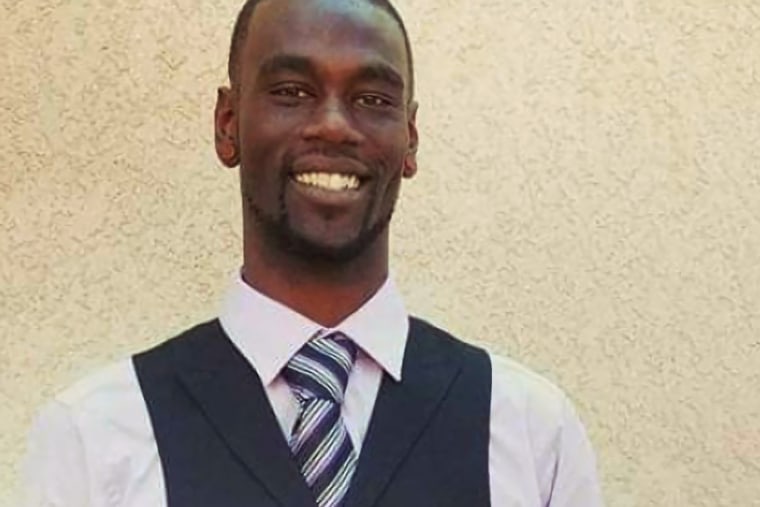 "We ask the Memphis police and officers to do everything in their power to hold Lt. Smith and all of them fully accountable," said attorney Ben Crump.
Seven other Memphis officers were fired after Nichols died following a January 7 traffic stop, and five of them were charged with second-degree murder. Smith has not been charged in Nichols' death.
Nichols, 29, was fatally pulled from his car as an officer threatened to shock him with a Taser. He ran, but was followed. The video shows five officers holding him down and repeatedly beating them with their fists, shoes and batons as he screams for his mother.
The de-certification documents against Lt. Smith reveal additional details about his actions that night.
Smith heard Nichols say "I can't breathe" as he stood against a squad car, but failed to seek medical care or remove his handcuffs, according to the report.
The documents said Smith also did not receive reports from other officers about the use of force and told Nichols' family that he was driving under the influence, although there was no information to support the allegation. Investigators said Smith decided without evidence that Nichols was on drugs or intoxicated and that when he arrived at the scene video captured him saying to Nichols "You did something".
Additionally, Smith was not wearing his body camera – in violation of police department policy. His actions were captured on other officers' body cameras, the documents said.
The US Department of Justice is currently reviewing the Memphis Police Department's policies on use of force, de-escalation strategies and special units in response to Nichols' death.