A former member of the armed forces was arrested in Florida on Thursday in connection with the death of a pregnant soldier at a former US Army base in Germany more than two decades ago, officials said.
Shannon Wilkerson, 42, was charged with first-degree murder in the November 3, 2001, killing of Pfc. Amanda Gonzales, 19, the Justice Department said in a news release.
Gonzales, who was four months pregnant at the time of her death, was found on November 5 in her third-floor barracks room at Fliegerhorst Kasern, then an army base near Hanau, Germany, when she was on her way to report for work. failed, the FBI said.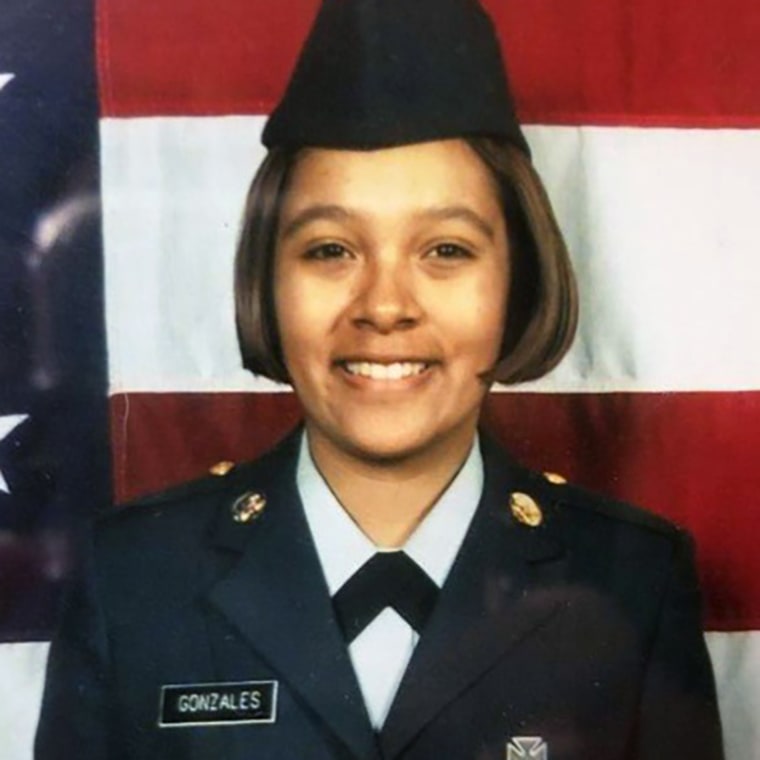 The agency said Gonzales died of suffocation. The FBI said she was on her first assignment for the military and was assigned as a cook to the Headquarters Supply Company of the 127th Aviation Support Battalion.
According to the indictment filed in federal court in the Northern District of Florida, Wilkerson was discharged from the military in 2004. The document states that he was discharged from the Army Reserve after three years.
A possible motive was not identified in the document and additional details about the alleged offense or discharge were not immediately available. An attorney for Wilkerson did not immediately respond to a request for comment Thursday night.
The army could not be immediately reached for comment early Friday.
Wilkerson made a preliminary court appearance on Thursday and pleaded not guilty, a court filing shows. The custody hearing is to be held on March 3.
If convicted, he faces a maximum sentence of life in prison.