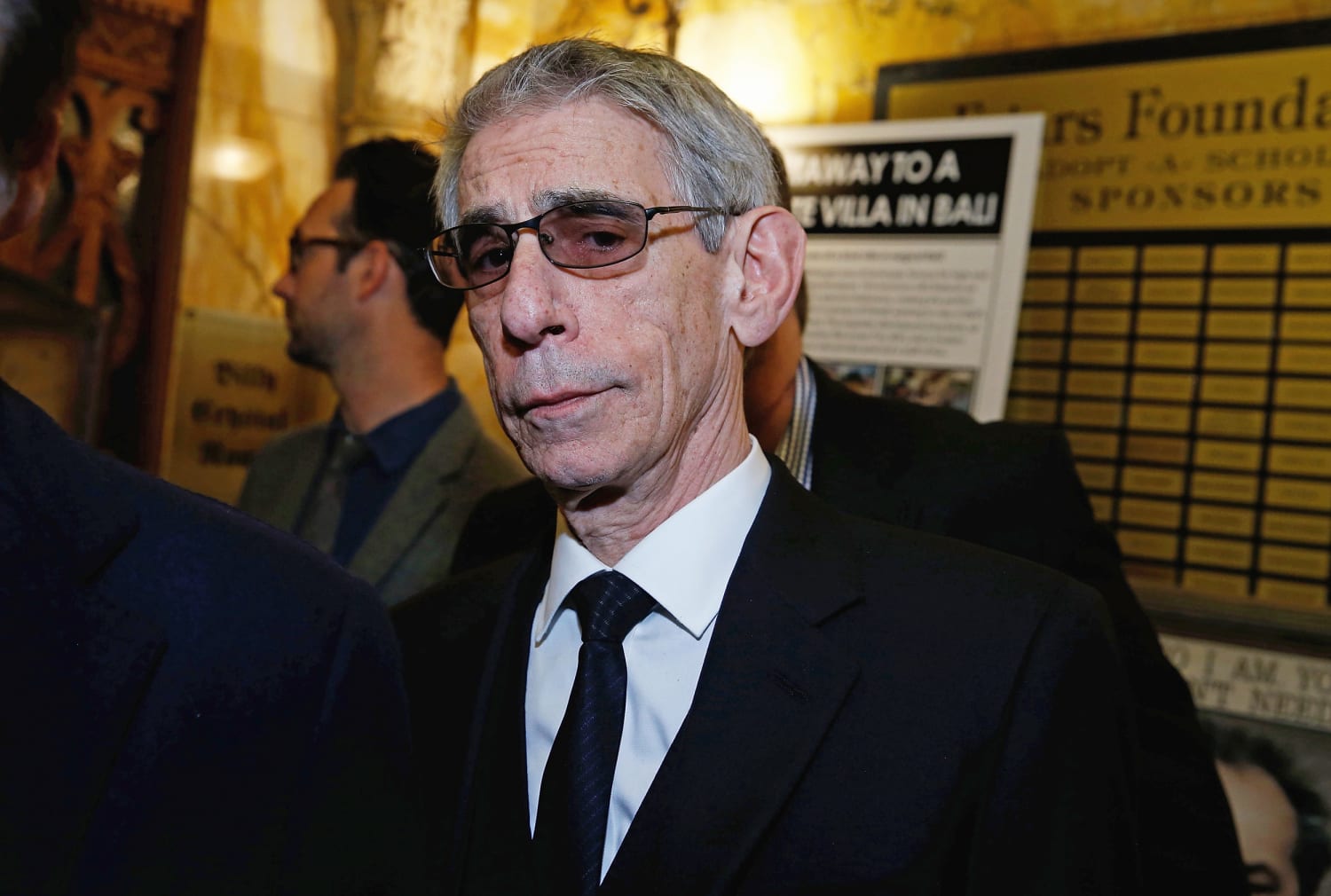 Richard Belzer, the actor best known for his role in the beloved crime procedural "Law & Order: Special Victims Unit," died Sunday at the age of 78, NBC confirmed in a statement Sunday.
Belzer started out as a standup comedian who eventually found his home on the silver screen, starring in several television series over the years.
Universal Television and NBC issued a joint statement on Sunday condoling the news of Benson's death.
"Anyone who's ever had the pleasure of watching Richard Belzer's character John Munch — whether it was on 'Homicide' or 'Law & Order: SVU' — will never forget the four decades he played that beloved character." How much populated to make our own," the statement said.
"Their professionalism, talent and dedication to their craft made them a pillar in the industry, but it was their humor, compassion and loving heart that made them family."
Representatives for Belzer did not immediately respond to requests for comment from NBC News.
Born in Bridgeport, Connecticut, Belzer became the warm-up comedian for "Saturday Night Live" in 1975 before guest starring in a few episodes, according to his IMDB biography.
He has since made several appearances in various films and television shows, eventually landing 10 episodes on the 1990 series "The Flash", his longest television gig at the time.
But then in 1993, Belzer landed a regular role on "Homicide: Life on the Street," a serial drama about the homicide department in Baltimore. This was the first time he appeared as John Munch, a detective who soon became synonymous with Belzer.
He appeared as John Munch on other shows like "The X-Files" and "The Wire," but it was his role on NBC's "Law & Order: Special Victims Unit" that made the actor a household staple for generations. Gave.
Munch's penchant for conspiracy theories and dry humor made him a fan favorite.
Belzer was on over 300 episodes of the show and left in season 15 with his character's retirement from the New York Police Department. His last appearance was in 2016, a brief return to assist then-Lieutenant Olivia Benson on a case.
Mariska Hargitay, who plays Benson, said on her Instagram on Sunday that she loves Belzer, "now and forever."
"Goodbye my dear, dear friend. I will miss you, your unique light, and your only role in this strange world," she said. "I feel blessed to have known you and loved you and worked side by side with you for so many years. How lucky the angels are to have you. I can already hear them laughing."
Dick Wolf, creator of the "Law & Order" franchise, called Detective John Munch "one of television's iconic characters" in a statement posted on Wolf Entertainment's Instagram page.
"I told Tom (Fontana) I wanted to make him one of the original characters on 'SVU.' The rest is history," Wolf said. "Richard brought humor and joy to all of our lives, he was the quintessential professional, and we will all miss him dearly."
In addition to his comedy and acting, Belzer was a published author. He wrote two books on his own with Simon & Schuster, "I'm Not a Cop!" and "UFOs, JFK, and Elvis: Conspiracies You Don't Have to Be Crazy to Believe." He also co-wrote "How to Be a Stand-Up Comic" according to his author page.
Laraine Newman, an original cast member of "Saturday Night Live," tweeted a tribute to Belzer, recalling fond memories of their early friendship.
Newman said, "I loved this guy so much. He was one of the first friends I made when I moved to New York to do SNL." "We used to go to Sheepshead Bay every week for lobster dinner. One of the funniest people ever."
Bill Crystal also tweeted about Belzer, calling him "simply hilarious".
Krystal wrote, "Genius crowd handling. Very sad that he has passed away."
Comedian Marc Maron called Belzer the original,
"One of the greats, babe. I loved that guy," Maron said.
Warren Leight, former "SVU" writer and showrunner, said that Belzer was the first actor to welcome him when he joined the show.
"Open, warm, acerbic, whip smart, amazingly kind," Leight tweeted. "I loved writing for the stage, and I loved being with Belz."