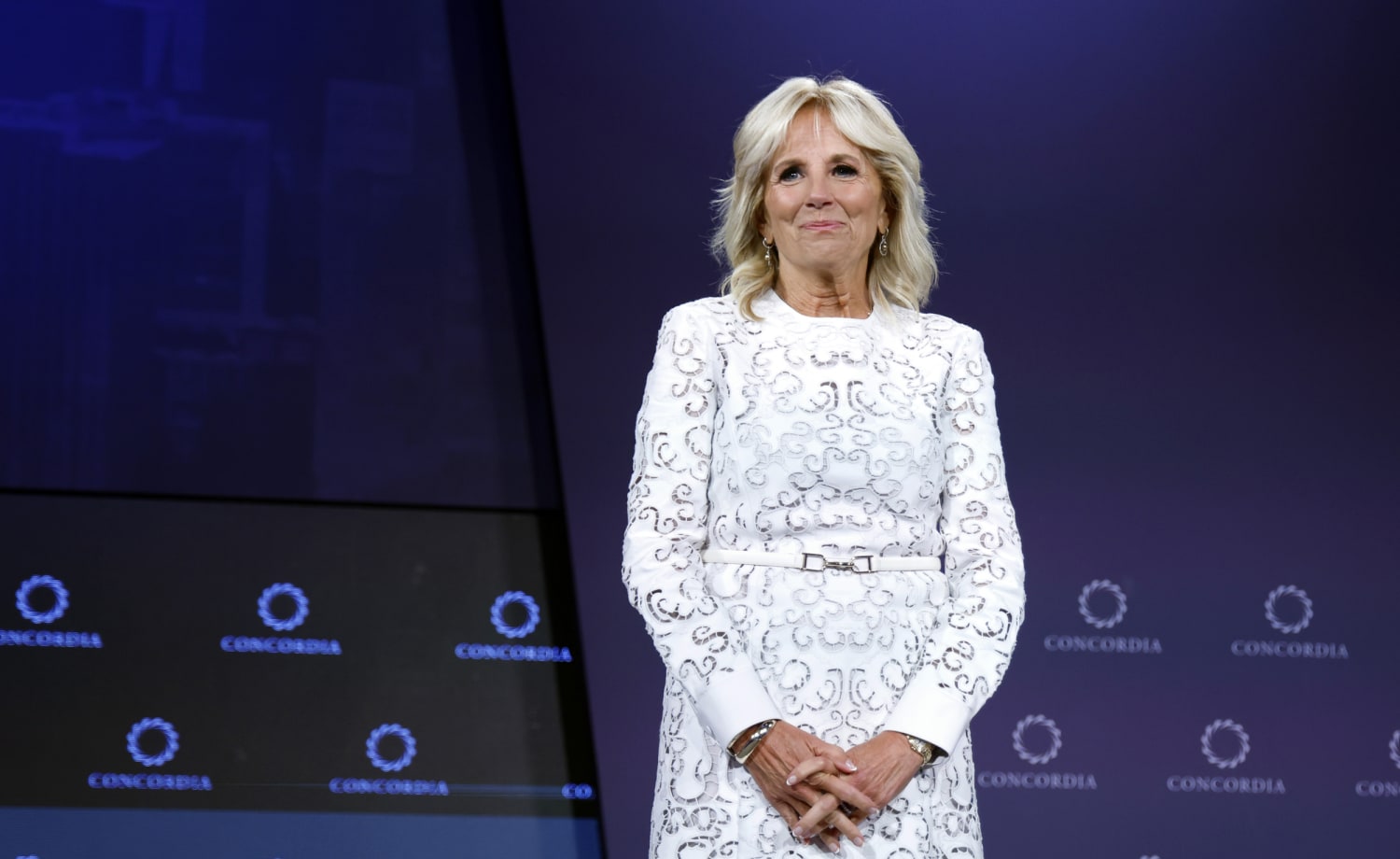 WASHINGTON — Jill Biden's top aide for a decade who oversaw the first lady's initiative to support military service members and their families is stepping down at the end of the month, NBC News has learned.
Rory Brosius will be replaced as acting director of Joining Forces by Sheila Casey, wife of former army chief General George Casey.
"As a young military spouse to walk in the East Wing to Joining Forces in August of 2012 to join the Biden-Harris administration, it's been the journey of a lifetime," Brosius said. A message was sent to the military community in which he served announcing his departure.
Joining Forces was launched in 2011 by Biden and Michelle Obama, then first lady, to bring the public and private sector together with military members, their families and veterans, and to support them with educational and employment resources. For .
Biden revived the initiative when he becomes first lady in 2021, tapping Brosius to serve as director.
In an interview, Brosius said that while the overall mission remained the same, they were able to double down on efforts to specifically support military families, recognizing that there are significant government resources available to service members and veterans, including military spouses. And children have unique needs too.
Highlighting these needs is especially important at a time when the US is no longer involved in an active military conflict, with President Joe Biden scrapping what is left of the US military presence in Afghanistan in 2021.
"The challenges that many military families, as well as veteran families, face are not the work of war. They're a function of the military lifestyle," Brosius said in the interview. "They're a function of moving every two to three years. Whether we're on a straight combat mission, or just doing a seven-month deployment onboard, they're a function of high operational speed.
In a statement to NBC News, Jill Biden praised Brosius for leading Joining Forces "with grace, compassion and determination to support America's military and veteran families, caregivers and survivors." Did.
"Rory has done an extraordinary job as executive director, doing the tough policy work that matters. Joe and I are grateful for his dedication over the past ten years," she said.