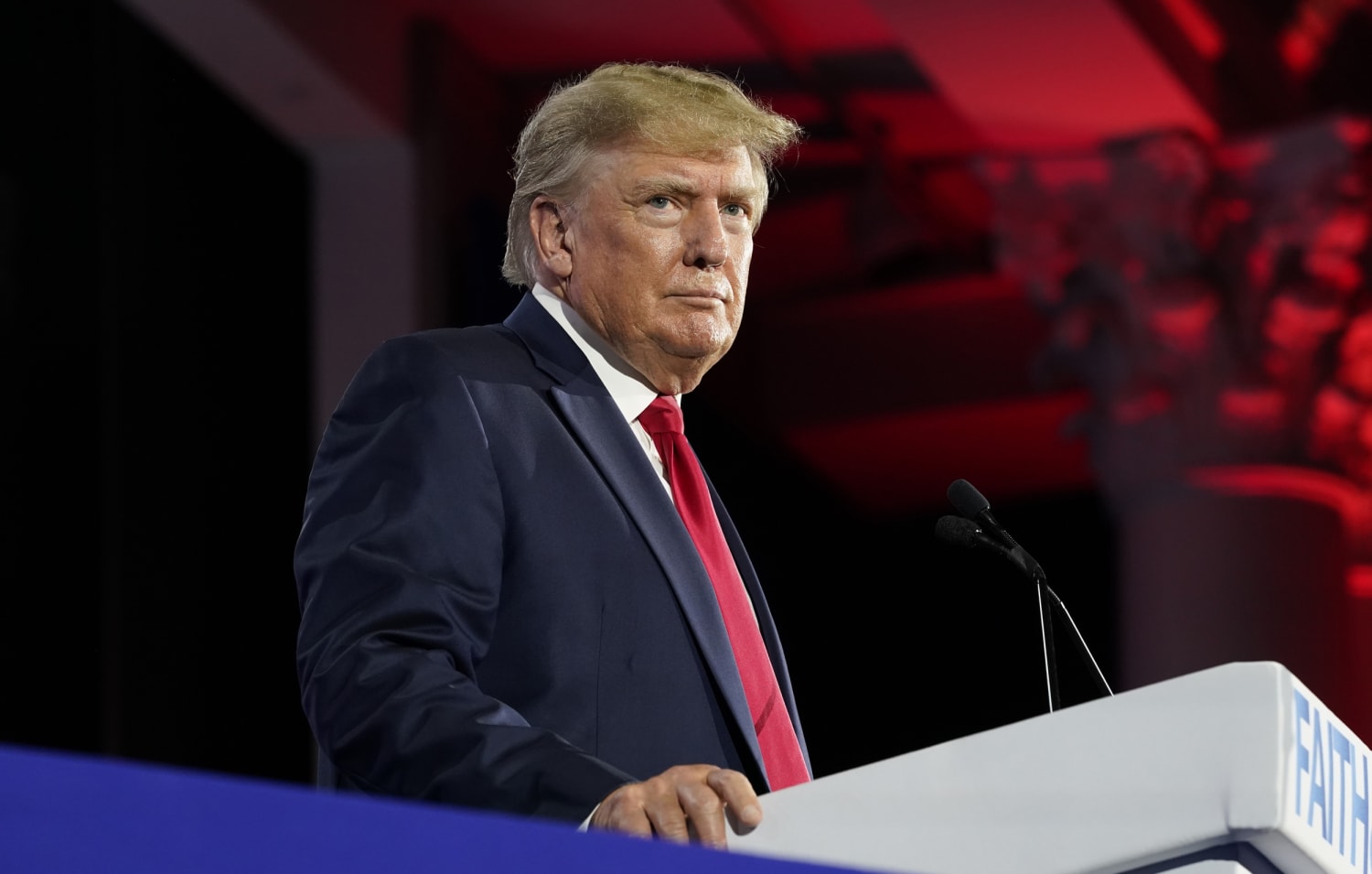 Former President Donald Trump will not appear before a Manhattan grand jury probing hush-money payments made to adult film actress Stormy Daniels during his 2016 presidential campaign, Trump's attorney Joe Tacopina told NBC News on Monday.
Trump's legal team met the former president in Florida over the weekend. After discussions, the President decided not to meet with the grand jury in New York. The Manhattan District Attorney's Office has convened a grand jury to investigate payments made to Stormy Daniels, an adult film actress who alleges she slept with Trump before he became president.
NBC News reported on Thursday that Trump had been invited to testify before the grand jury. The district attorney's office declined to comment on the matter. Tacopina said Friday that Trump's lawyers have "no plans" to meet with the Manhattan district attorney's office.
Tacopina said on Friday, "We are not convinced that they will bring a case, but if they do, we will deal with it."
Trump, who launched a 2024 presidential bid in November, called the investigation a "scam, injustice, mockery, and complete and total weaponization of law enforcement to influence the presidential election." In a weekend post on his Truth Social site. claimed former longtime Manhattan District Attorney Robert Morgenthau, who died in 2019, would not have considered bringing charges against him in such a case. Trump has repeatedly denied having an affair with Daniels.
Trump's former lawyer Michael Cohen, who indicted in federal court in 2018 for making illegal payments to Daniels, is scheduled to appear before a grand jury on Monday afternoon. He has met prosecutors more than 20 times as recently as Friday.
Cohen alleges that Trump ordered him to secretly pay money to Daniels, and that the payment was for the "prime purpose of influencing" the 2016 presidential election.
The grand jury probe is one of several investigations involving Trump. The Justice Department has appointed special counsel Jack Smith to oversee a criminal investigation into Trump's possible mishandling of classified documents and his role in the January 6 riots at the US Capitol by his supporters. A special grand jury in Fulton County, Georgia, recently completed its examination of whether Trump and his associates attempted to interfere with the state's 2020 election results.