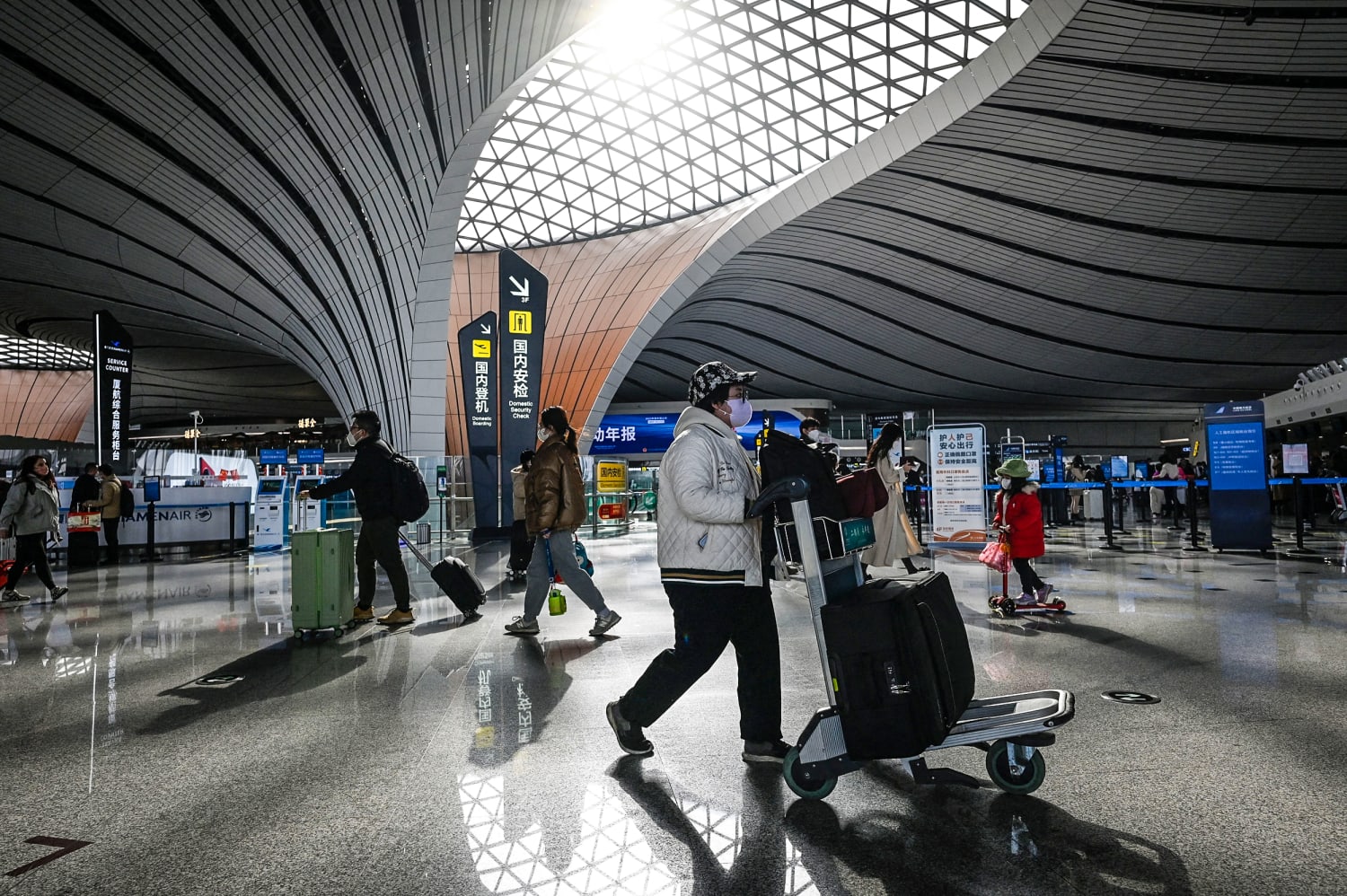 WASHINGTON – The United States is planning to lift a Covid testing requirement for travelers from China as early as this year, a source familiar with the matter told NBC News on Tuesday.
The plan, first reported by The Washington Post, would eliminate China-specific requirements implemented in early January.
The US began requiring a pre-departure negative Covid test for travelers aged 2 years and older on flights from China on 5 January. The policy ended its strict Covid-zero policy following a rise in coronavirus cases in China.
This is a developing story. Please check back for updates.
zoe richards Contribution,