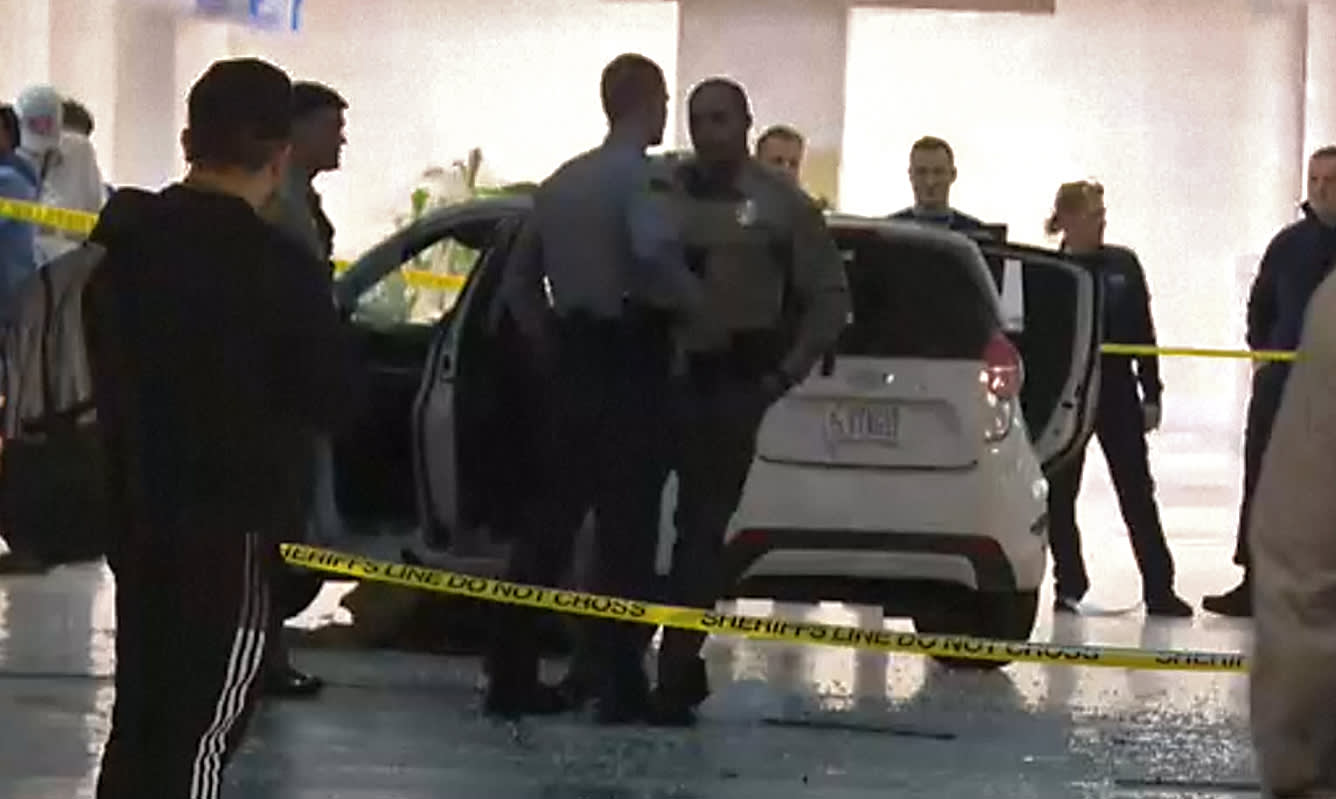 A driver was arrested after crashing into a terminal at North Carolina's Wilmington International Airport Thursday night after driving through a fence and onto the airport's tarmac, officials said.
The New Hanover County Sheriff's Office said the vehicle scaled a fence and went off the tarmac at approximately 7 p.m. ET. It then "backed off the tarmac" and sheriff's office deputies were able to connect with the driver.
The sheriff's office said in a news release that the vehicle "eventually ended up inside the terminal" after crashing through doors and windows. It is unclear what exactly caused the driver of the vehicle to collide with the terminal. The sheriff's office did not immediately respond to a request for more information.
The sheriff's office said the driver of the vehicle, who officials did not immediately identify, was taken into custody and faces multiple state and federal charges.
Videos of the incident showed that the front end of the vehicle was badly damaged and the doors at the airport could also be seen broken.
Officials said no one was injured during the scuffle.