Virgin Orbit, the satellite launch company founded by billionaire entrepreneur Richard Branson, is halting all of its operations and furloughing nearly all of its employees, in an effort to shore up its finances.
The layoffs were notified at an all-employee meeting on Wednesday, as first reported by CNBC, but the company has not said how long the operations will go away.
"Virgin Orbit is initiating a company-wide operational pause effective March 16, 2023, and anticipates providing an update on go-forward operations in the coming weeks," the company said in a statement to NBC News.
The decision comes after a tumultuous few months for the California-based company. Virgin Orbit's first attempt to launch satellites from the United Kingdom failed in January and its rocket and nine onboard satellites were destroyed.
In a report filed Wednesday to the US Securities and Exchange Commission, Virgin Orbit said the company-wide operational hold was put in place "to preserve capital while the company holds discussions with potential funding sources and explores strategic opportunities." Is."
The news sent the company's shares plunging as much as 18.8% in Wednesday trading, according to Reuters.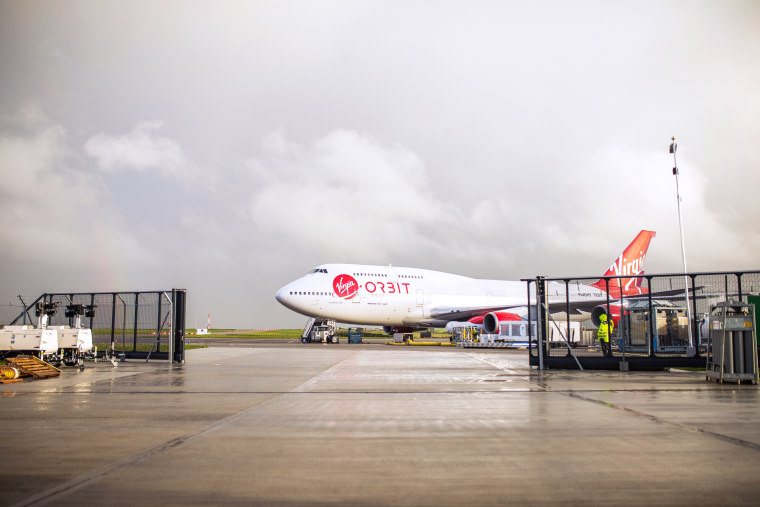 Virgin Orbit was founded in 2017 with the aim of launching small satellites into orbit. The company uses a modified 747 passenger jet to carry and then release its LauncherOne rocket from an altitude of about 35,000 feet.
Virgin Orbit executives have said this air-launch system gives the company more flexibility over competitors whose rockets lift off from launch pads on the ground.
The failure of the company in January was a major setback. The mission was a collaboration between Virgin Orbit, the UK Space Agency, the Royal Air Force and Cornwall Council, and marked the aerospace firm's first international launch attempt.
A subsequent investigation found that an engine in the rocket's upper stage had malfunctioned, causing it to shut down prematurely.
"In space launch, failure is painful for everyone involved," Virgin Orbit CEO Dan Hart said in a statement on February 14. To fly back with a better system and a wiser team. Our investigation is not over yet; The team is working hard and we will pursue the cause and contributors wherever the systems analysis takes us.
Prior to its trip to the UK, Virgin Orbit's LauncherOne rocket successfully reached orbit four times on missions launched from the Mojave Air and Space Port in California.
Virgin Orbit said in a statement that its next rocket, for an upcoming launch from California, is in the "final stages of integration and testing," but the company has not released any further details on the timing of that mission.