Reports of persistent sadness and hopelessness. Decline in overall mental health. Increase in suicidal thoughts. None of these trends, reported in last week's Centers for Disease Control and Prevention report on teen mental health, came as a shock to Jacqueline Metzger, a 17-year-old high school senior in Washington, DC.
"I don't think I was surprised at all," Metzger said. "We've been — I wouldn't say frankly sad — but I think there's more room for us to vent that sadness."
The report, published Feb. 13, was the product of the CDC's 2021 Youth Risk Behavior Survey, a biennial effort to collect data about high schoolers' health-related behaviors and experiences. The results, based on responses from more than 17,000 students, showed well-being among teen girls is particularly poor, with 57% of them reporting feeling "persistently sad or hopeless" – a 10-year high.
Much of the speculation about girls experiencing an increase in sadness has come from adults, whose theories include smartphones and social media, as well as concerns teens will inherit in a world rife with problems like climate change.
Metzger and eight other teenage girls interviewed in six states generally agreed with those hypotheses, but said their generation has the confidence to talk about how they feel and why they think the way they do. – If adults are ready to listen to their voices.
It's just disappointing that we are rarely taken seriously when it comes to the issues we care about.
– Marwa Sahak, 16
"Some adults are really open to this type of conversation, but most adults make you feel like you're just another teen complaining about unimportant issues, when 'there are more important things to worry about,'" Marwa Sahak, a 16-year-old girl living near California's Central Coast, said via text message. "It's just disappointing that we are rarely taken seriously when it comes to the issues we care about."
high schoolers pointing out what they see The unique stresses their generation faces, which combined to lead to the observed increase in depression. Many named social media, the coronavirus pandemic — which robbed them of normal high school experiences — school shootings and gender discrimination as some of the reasons their peers feel discouraged. She also said that teens are talking about mental health more now than ever before and possibly reducing stigma, which may lead more of them to feel comfortable reporting to the CDC.
"Mental health is something I discuss with a lot of my friends. A lot of the people I surround myself with, especially girls… a lot of people are open to talking about their mental health. Which may be part of the reason we're seeing an increase in depression and sadness," said Amelia Martin, 17, Lewis Center, Ohio.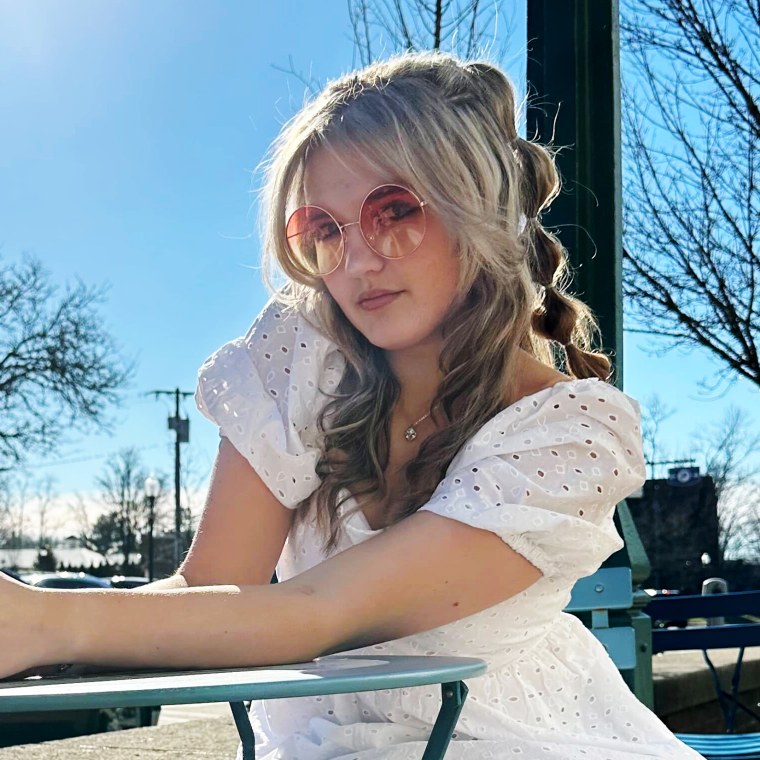 Sahak said she thinks the girls' level of sadness may be more severe than what the survey showed. Teens her age are caught in a cycle of comparison on social media, she said — viewing themselves relative to friends, celebrities and influencers, which can exacerbate feelings of insecurity and inadequacy.
As an example, she pointed to a trend on TikTok in which people compare their faces side by side to see if they have "good profiles".
"I didn't even know what a side profile was until TikTok," Sahak said. "There are other trends and a lot of things on social media that really make people, especially girls, feel insecure about their appearance."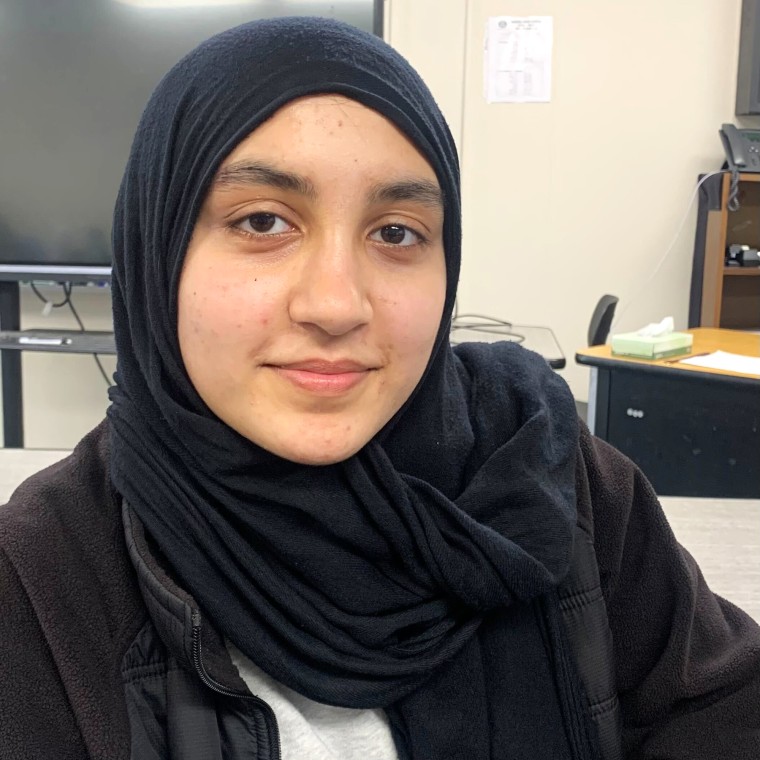 Some teens said that offline life can be just as stressful.
Many mentioned that they feel their bodies are policed ​​at school in a way male students' bodies are, with girls being subjected to dress codes and told that their bodies are being looked down upon by classmates – especially boys. There is a distraction for.
"Your body is changing on its own right now, and with the stresses of society and men trying to box you in… it's not talked about as much as it should be," said 18-year-old Omalina Wolfe.
Wolfe, who recently started college in Syracuse, New York, said worrying about someone following you home or commenting on what you wear "hurts young women's self-esteem." because they feel they are not in control and cannot be free."
The CDC reports that adolescents in marginalized groups are experiencing particularly high rates of depression. At least 52% of gay, lesbian, bisexual or questioning teens reported a struggle with mental health. (The survey did not ask whether the teens were transgender.)
Breaking down by race, the data showed that Hispanic and multiracial students were more likely than other groups to report persistent feelings of sadness or hopelessness, while black students were more likely to commit suicide than Asian, Hispanic or white students. was more likely.
"There are different ways of being a teenage girl, and all of these different ways come with these conflicting identities that everyone should treat with respect," Metzger said. "A trans teen girl should not be treated any differently or worse than a cis girl. A black teen girl should not be treated any differently or worse than a white girl.
Although CDC survey results show an upward trend in feelings of sadness among teen girls since 2013, nearly every teen interviewed said the pandemic played a role in their feelings of hopelessness.
"I'm an extrovert, and so, being isolated, it really took me away. My depression got worse," Martin said. "My junior year getting back into the groove of going to in-person school was a real learning curve. It only made things worse.
Martin said he and many of his friends fell into a depressive state during the pandemic, from which they are still working to recover.
But many of the girls also highlighted the support systems they've found or built to help them through the low moments in their lives. Social media can make them feel less alone, some said, because seeing other teen girls talk about their struggles with mental health can help bystanders speak up, too.
"When I see people talking about that stuff on my 'For You' page, it's comforting to know that someone is doing it for me," Martin said.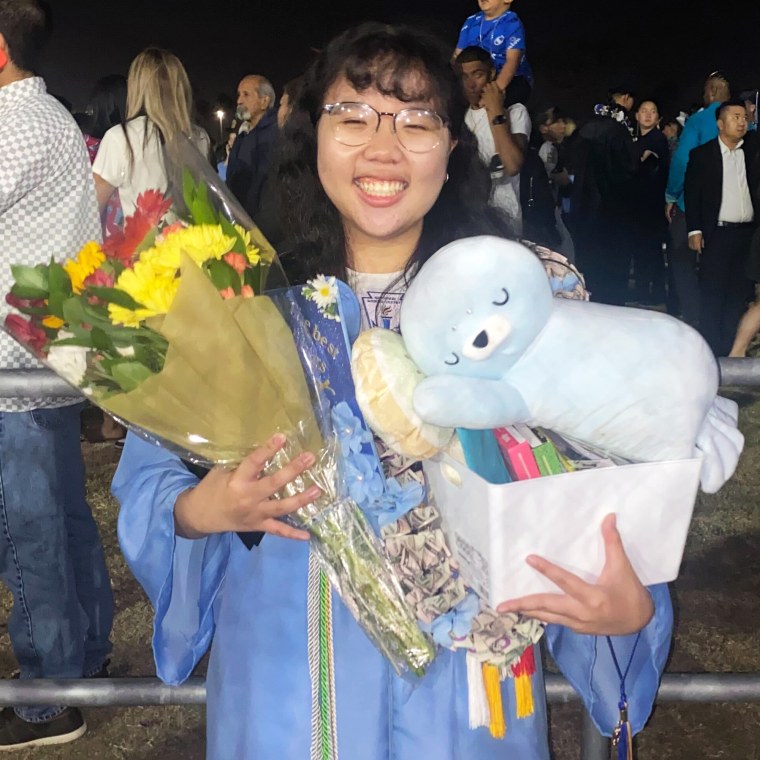 Others have turned to peer groups. Christina Diep, 18, joined a chapter of the National Alliance on Mental Health at her high school in Villa Park, California, during her sophomore year and continued attending meetings virtually during the pandemic.
Diep said that when she was a freshman, she felt taboo about talking about her mental health. Diep, a first-generation Vietnamese American, said discussing mental health issues at home can be challenging for her and some other children of immigrants.
"It was difficult to open up to my parents, because they didn't really understand the essence of mental health," Diep said.
Diep, who recently graduated, said she's proud of the club she helped foster, which helps students talk about their feelings, educate each other and promote broader mental health. Provides space to spread awareness about issues.
"People are more open to sharing their stories" in such groups, Diop said, "and they know out there, someone is struggling — or was struggling — just like you."
If you or someone you know is in crisis, call 988 to reach the Suicide and Crisis Lifeline. You can also call the network, formerly known as the National Suicide Prevention Lifeline 800-273-8255Text or visit Home at 741741 speakingofsuicide.com/resources for additional resources.